With holidays fast approaching, friends and family members on your gift list are likely leaning toward gifting themselves with tropical vacations when 2021 rolls around and they once again feel comfortable traveling. Encourage their forward-thinking and reward them by filling your holiday gift list with clever ideas curated by San Diego blogger Chris, each guaranteed to delight everyone on your list.
Once everyone else is taken care of, it's time to pick out a gift for yourself — something that will satisfy your soul after a restless year of sequestering and worrying that you'll never again sit under a palm tree with a cocktail in hand. Make this gift to yourself a big one: A holiday on an adults-only private island located just a couple of hours from the U.S. but a million miles away from the stress you've been living with: Coco Plum Island Resort, just off the coast of Belize.
Whether or not you've experienced island vacationing, you'll find Coco Plum to be the quintessential paradise. It is peaceful, gorgeous, quiet, and soothing. The Coco Plum Island Resort is an epicenter of luxury catering to very few guests at any given time. Since the resort was an early recipient of a Gold Standard Certified Resort designation, the number of Covid-19 practices put into place will reassure you of your safety and well-being.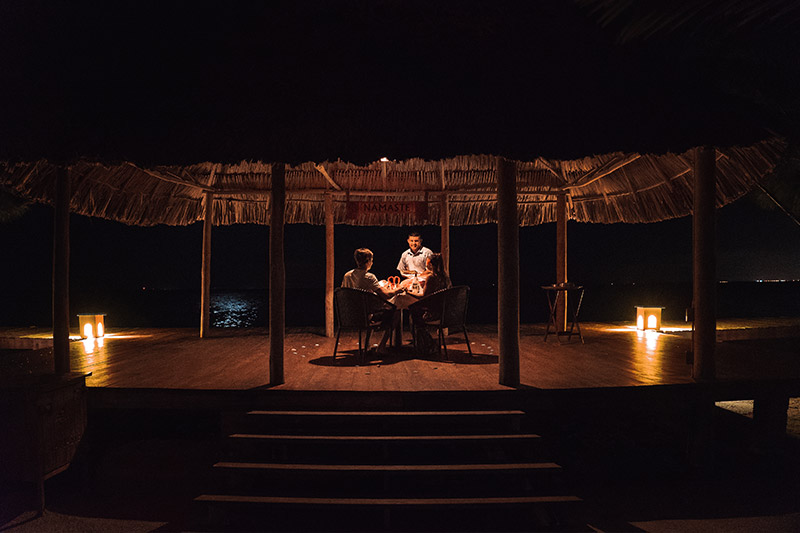 To make your 2021 visit to Coco Plum more thrilling and carefree, choose a Belize all inclusive package that covers your entire stay: posh digs, boat transfers to and from the island, water sports that include swimming, snorkeling and kayaking, delectable meals, and small-group tours that run the gamut from rainforests to ancient Maya cities and from jungles to the Belize Barrier Reef.
Most of these Belize packages even include alcoholic beverages so no need to bring all of your credit cards to cover extras. Named "Best of the Best" by TripAdvisor in 2020, Coco Plum Island resort has also received accolades from Conde Nast Johansens. Count on this gorgeous island resort to receive additional kudos from respected travel authorities in 2021.
Having waited a long time to actualize the fantasy swirling around in your head, Coco Plum staff will be happy to wrap up the gift you're giving yourself with more than just a ribbon. You may be able to save money, too. Current rates for longer stays are in effect through December 18, 2021, so you have the luxury of booking your travel at a time that is most convenient and perhaps most romantic.
Why mention the romance couples find when they book a stay at Coco Plum? Because in addition to other accolades, this resort was named TripAdvisor's 2020 #1 Hotel for Romance in the World, so whether a wedding, anniversary, or marriage proposal is on your agenda for 2021, what better place to celebrate your love than by visiting Belize and Coco Plum Island Resort, the perfect antidote to 2020 and the place you are destined to recover your peace of mind at last.
1-800-763-7360