Where you stay in Belize can mean the difference between an ordinary scuba diving adventure and an extraordinary one.
Even celebrities prefer not to go all the way to Australia to scuba dive a barrier reef and when they learn that Belize offers an amazing alternative—one that takes only a couple of hours to reach—they're sold. Who needs a full day of R&R to recover from jet lag when Belize is so close?
How popular are the waters off Belize?
Even endangered wildlife are happy to jump in. Take this jaguar for example.
You likely won't run into any of these gorgeous creatures if you book a Belize diving holiday, especially if you stay at Coco Plum Island Resort where no big cats have attempted a swim to this beautiful little caye!
Coco Plum Island Resort offers close proximity to the second largest barrier reef in the world and by booking an all inclusive Belize diving tours for your stay, you can focus on diving not decision-making. Accommodations, dining, transport to and from the island and incidentals are all included. Not interested in diving every day of your stay? Simply add on dives tours a la carte!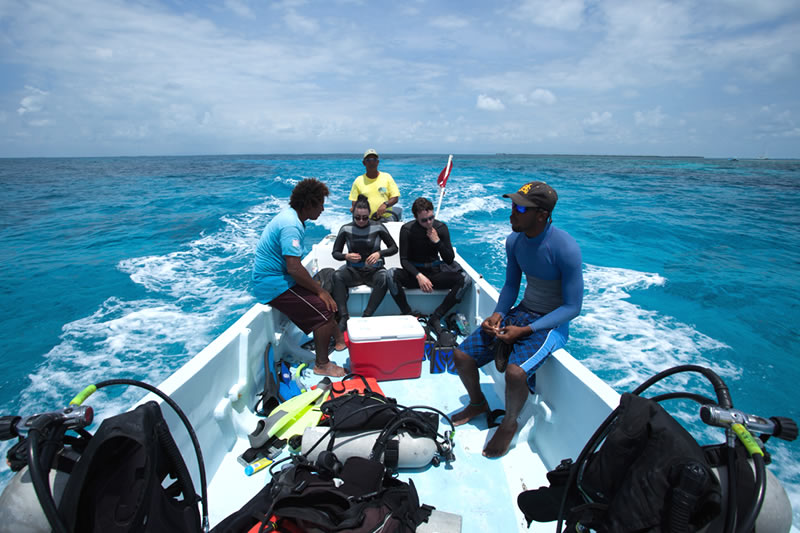 Oh, the beauty you will see!
From the moment you gear up and ease into the water you'll be presented with a wonderland of color and all forms of life that include 400+ species of fish, 70 hard coral types and an assortment of large sponges and gorgonians that look as though they had modeled for "National Geographic" and dive publications.
Accommodations at Coco Plum Island Resort are clean and comfortable. The staff is as committed to pampering guests as they are to offering world-class diving experiences. Coco Plum is only a short boat ride away from the reef, so you'll arrive in no time.  If you're just getting your sea legs, PADI certified dive masters will be on hand to train and guide you.
What can you expect when you book a Coco Plum Island diving holiday?
A beautiful tropical cabana on the oceanfront, unlimited free local alcoholic drinks, meals, local flights to and from the Belize International Airport and boat transfer to the island on your arrival and departure days, and all taxes and the personalized service for which Coco Plum Island Resort is famously known, plus the diving tours you select to upgrade your stay.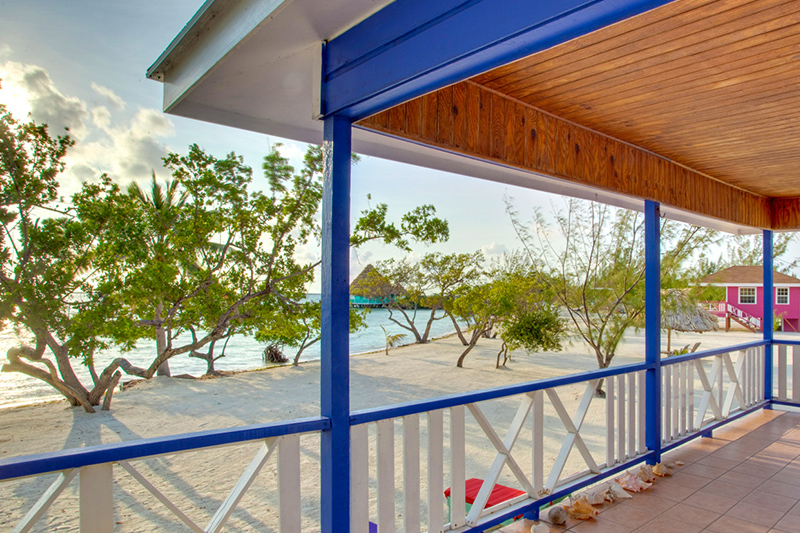 Must you stay waterlogged during your entire vacation? Only if you want to. Convince a friend to join you and even if he or she has no interest in diving, it's impossible to get bored. Coco Plum Island Resort offers free use of kayaks, stand-up paddle boards, a Hobie Cat and a proliferation of beach beds, palapas and hammocks for those who prefer dry land.
There's something about an island experience that can't be matched when you stay at a mainland resort. Find paradise on a little slice of heaven that begins at the water's edge and doesn't end until the day you leave.
1-800-763-7360