You need an idyllic getaway that comes with all of the sun, fun and surf you've been dreaming about since early 2020, but you have become habituated to maintaining the vigilance that has kept you safe and healthy throughout the spring and summer. Now, you wonder: Can I stay safe while taking the vacation I long for?
The answer is yes if you book a stay at the Coco Plum Island Resort, located just off Belize's mainland. Having received the Belize Tourism Board's highest seal of approval for health and safety measures — Belize Gold Standard Approval — there's nothing about your stay at Coco Plum that hasn't already been re-thought and re-engineered to give you confidence that you can relax and enjoy all of the perks this tropical paradise offers.
This includes luxe accommodations, gourmet meals and every amenity under the sun while giving you the ability to put the world's troubles in your rear view mirror. But you need reassurances and Coco Plum Island Resort has plenty of them, as evidenced by the answers to questions guests ask these days when inquiring about the resort.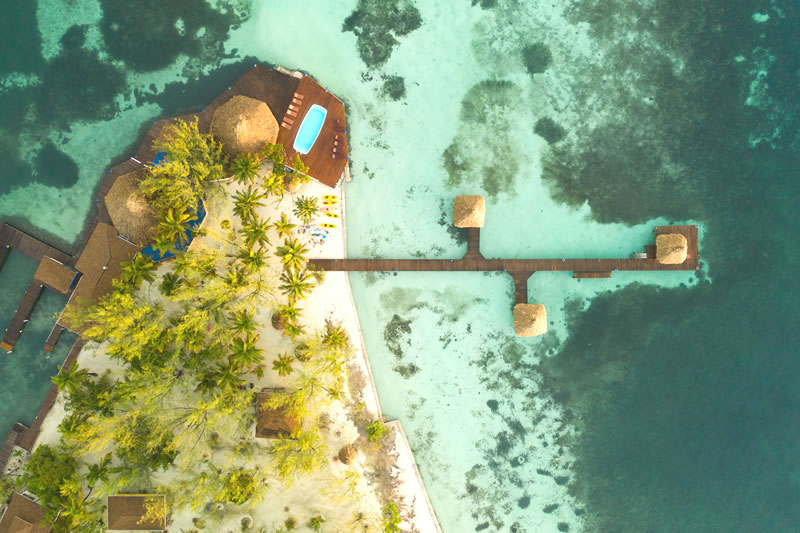 Q: Isn't the international airport closed to traffic?
A: It re-opens on October 1st to new and impressive health and sanitary standards, so be sure to follow all of the directions you receive as soon as you book your stay so you're prepared to be processed at the airport.
Q: What about social distancing and masks?
A: Check and check. The entire resort has been reassessed and boundaries established so you always know how much distance there is between you and other guests. Not only are masks required (not to worry, masks don't have to be worn while swimming, eating, and drinking), but you'll even receive wellness checks from staffers (they'll be checked, too).
Q: Does Coco Plum still offer the same deals as before Covid-19 arrived on the scene?
A: You bet. Resort packages add one more perk to the long list of benefits you receive when you choose Coco Plum for your social distancing vacation: cost savings, gorgeous accommodations, gourmet meals and more. Nothing delivers more value than our resort's all inclusive Belize vacation packages.
Q: Will we have to stay in or near our digs during our stay?
A: Hardly! You'll have the run of the island, use of kayaks, paddle boards, Hobie Cat and all of the pool time you can handle. Tours included with each package include fewer people on each outing for your added protection.
Q: I'd love to come, but I am a stickler for details. Where can I get information about the full range of safety measures I can expect if I choose Coco Plum Island Resort for my social distancing vacation?
A: Everything you need and want to know can be found on this webpage, but if you've got more questions, we're listening.
Call our toll-free number, 1-800-763-7360, keeping in mind the fact that our island accommodates a small numbers of guests — another reason to feel confident that your stay will be as relaxing and safe as possible.
1-800-763-7360