Belize's Coco Plum Island Resort may be small and intimate, but when you check out the resort's adventure options, you'll find experiences that are limitless. Returning visitors know that everything they crave is on the resort's tour menu and because they love staying on an island where an award-winning chef is at the helm, even meals are an adventure in culinary bliss.
Adventures Abound in Belize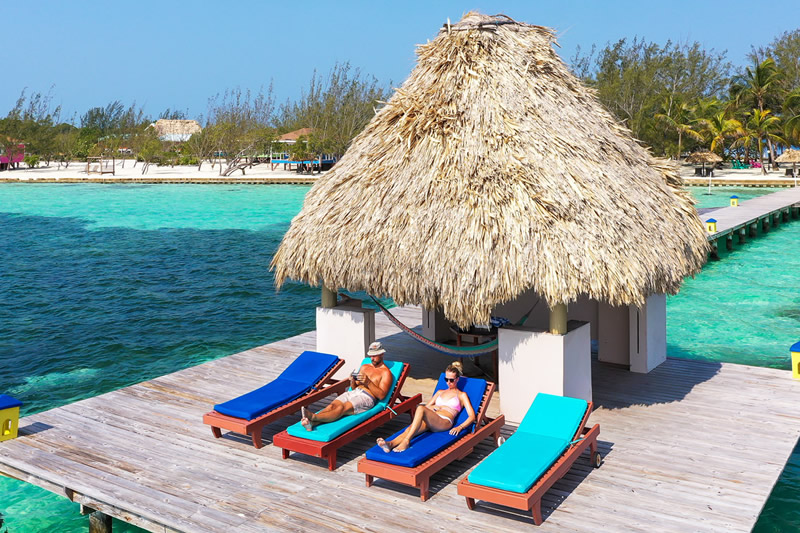 What's your pleasure? Is the adventure you desire made up of lying on the beach, reading the book you've been trying to finish and the furthest you want to walk is from your luxury digs to the island's artfully-stocked, thatched-roof bar? Everyone's definition of adventure is unique and Coco Plum Belize Island Resort staff helps you fulfill your fantasy.
On the other hand, perhaps the only way you can undertake Belize vacations in a happy state of mind is to fill your time with as much activity as your body and mind can handle. Coco Plum is surely your destination. Tours included with island packages include investigating Mayan ruins, exploring caves filled with wonder and tubing down lazy rivers on the outlook for wildlife species that appear on shore when you least expect them to.
Push your heart rate to the max by opting for a snorkeling tour, dive deep into the Caribbean Sea or take to the air wearing a zipline rig that sends you hurtling along at top speed over jungle canopies. Cultural tours to nearby Hopkins are fascinating breaks before you indulge in fishing or sailing in the waters off the island.
Still haven't had enough? No worries. Borrow resort kayaks, stand up paddle boards or pilot a Hobie Cat sailing vessel. Complimentary water sports equipment is available at this Belize island resort. If all of this doesn't satiate your appetite, dear traveler, you owe it to yourself to repeat the activities you loved most so you return home in a state of weary exaltation.
Do yourself a favor. Check out all of these Belize adventure opportunities. Do it with your device at your side so you have quick access to your calendar to figure out when you can get away. Belize is again open to tourism as of August 15, 2020 and the island is operating under some of the most stringent hygiene and cleanliness protocols in Central America, with your safety in mind.
Grab A Belize All Inclusive Package To Save Money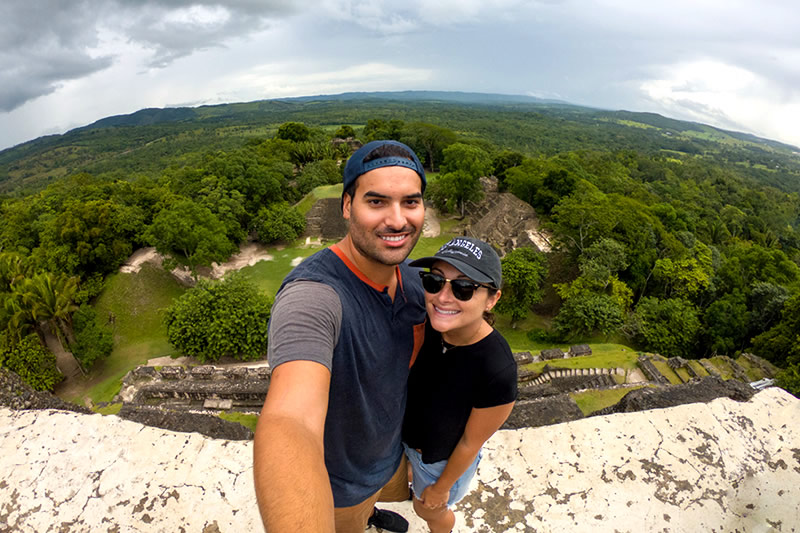 Don't come alone. Fun that's shared is the best kind and if you snag a partner for your adventure, you can share expenses. Grab a package to save a bundle and you won't have to make a single decision throughout your stay thanks to Belize all inclusive packages.
The time for Belize vacations has never been better and nobody needs a holiday as much as you do, so bundle up that energy, grab a flight and sort out wardrobe items based on your itinerary. Whether that means hiking boots or extra swimsuits, we hope to see you soon!
1-800-763-7360