Every year, the prestigious Condé Nast Johansens' (CNJ) staff undertakes a delightful mission: Sleuthing out the best Caribbean property for weddings, parties and special occasions. Sound like an easy job? Not so much!
Under consideration for this award are resorts that sprawl across a vast swath of nations, yet Coco Plum Island Resort in Belize easily claimed the 2019 Best Property for Weddings, Parties, and Special Occasions honors. The resort surpassed other Mexico and Central American competitors, each of which coveted this award.
Staff and frequent visitors had no doubts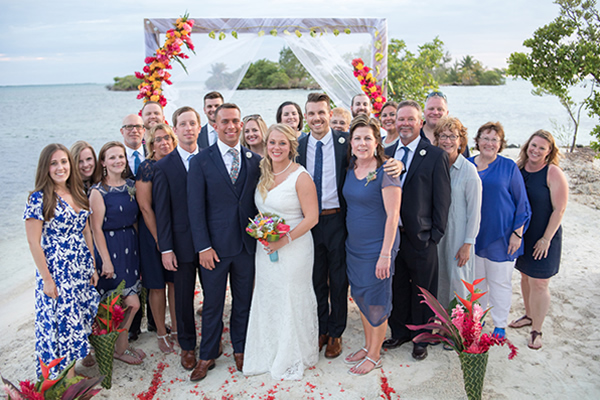 Though this was the only Belize resort to be given such an impressive an honor, staff and tourists who frequent this resort weren't surprised. Many were thrilled and employees were humbled. After all, Condé Nast Johansens has been conferring awards for a quarter of a century, and competition is fierce because criteria are daunting.
Winners must be exceptional to be acknowledged and rewarded in such a prestigious manner, thus these world-renowned Awards for Excellence bestow upon properties prestige and global acclaim. It's no mystery why Coco Plum Island came out on top. This small, private romantic island is the quintessential destination for couples who crave an equal mix of intimacy, solitude and sensory delights with just enough activities and tours to spice things up: snorkeling, scuba diving, swimming and touring ancient Maya cities.
Romantics want for nothing during their sojourn
The adults-only all inclusive packages lovers find at Coco Plum Island, Belize, include boat transfers to and from the island, lush oceanfront digs, delicious cuisine and the Serenity over-water Spa, an enclave hidden within a lush setting devoted to pampering and relaxation. The Spa likely contributed to factors considered by CNJ's evaluation teams when they moved Coco Plum Island to the top of their list.
Not ready to rest on its laurels, Coco Plum Island continues to collect travel industry awards that are as numerous as palm trees on the island. Kudos include nine 2019 TripAdvisor Travelers Choice plus Hall of Fame Awards as well as the 2019 World Travel Awards Most Romantic Resort in Mexico & Central America.  Each award showcasing the resort's propensity for delivering the ultimate in sensuous experiences to honeymooners and couples eager to rekindle or jump-start romances.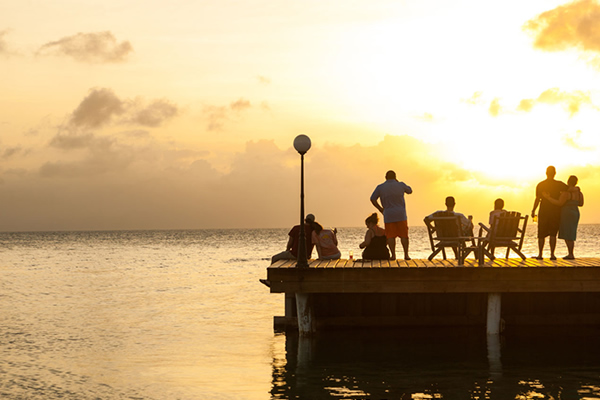 You can add your voice by voting on 2020 winners
Having earned CNJ's coveted 2019 award, will Coco Plum allow these kudos to speak for them now and in the future? Not exactly. Resort staff know that they have an impressive reputation to uphold and that only by continuing to deliver excellence on all fronts will the resort continue to be an award-winning destination with a reputation for surpassing the expectations of every guest visiting this island paradise.
Toward that end, you are invited to help this fabulous resort get the recognition it continues to deserve by voting for Coco Plum Island in 2020 so the resort wins next year, too. It takes only a minute to cast your vote to again put Coco Plum on the map as Central America's best place to come for adults seeking the exceptional experience that only this award-winning resort can deliver.