If you're traveling alone, crafting an itinerary is a no-brainer. Travel with others and you'll need a big helping of diplomacy and a willingness to say yes to experiences that may not top your "must-see" list. Compromise is the secret to planning a fabulous getaway to an ideal destination and Belize happens to be it. Adopt these 6 planning tips so your Belize vacation surpasses your expectations.
Plan early and get buy-in from everyone in your travel party.
Start your vacation with a celebratory group arrival meal.
Add variety to your itinerary by giving everyone a chance to plan one adventure.
Don't be afraid to split up. Not everyone longs to scuba dive, land lover!
Schedule daily rest time so you don't overdo the excitement.
Add a celebratory meal to your last day's fun to toast a successful sojourn.
The resort you choose makes all the difference
For a little country, Belize is big on venues catering to vacationers' needs and desires, but if you want to make this trip memorable, nothing surpasses a tropical island off the Belize coast that guarantees the ultimate experience. Coco Plum Island Resort has it all: oceanfront cabanas, island dining, amenities galore, and the most welcoming staff you've ever met.
What doesn't Coco Plum have? Hordes of people. A rush to claim your beach bed for the day. The stress of having to follow rules that make guests feel anything but relaxed. This is the consummate Belize island vacation, and nobody deserves it more than you do.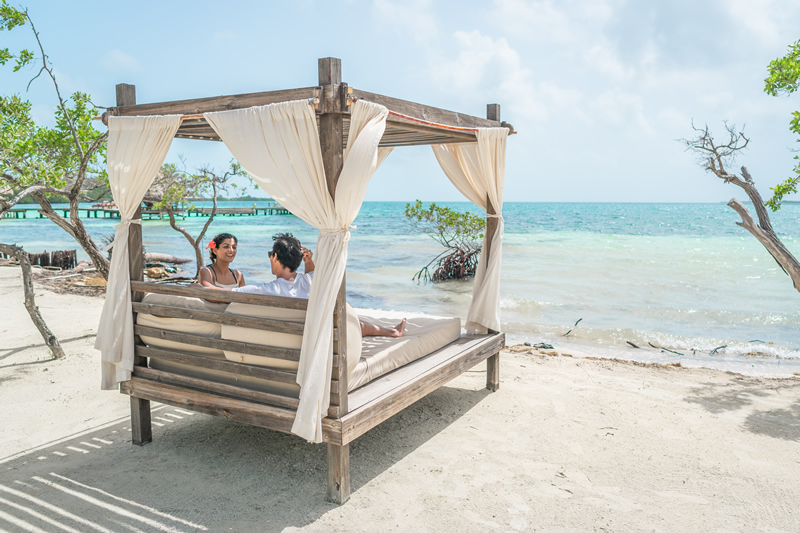 Coco Plum Island Resort is for everyone
Who wouldn't love to relax in one of only 18 beautifully decorated, ultra-private oceanfront cabanas? This 16-acre Belize island resort offers solitude, peace, and Mother Nature's best tropical landscaping. Rated highly by Tripadvisor travelers year after year, this Eden on Earth is known for its highly personalized customer service and welcoming atmosphere.
Travelers eager to stay active needn't leave the island to get their fill. Tap the resort's inventory of complimentary kayaks and stand-up paddleboards, pilot the Hobie Cat Wave, and alternate swimming venues between the sea and the Coco Plum pool. Crave more excitement? Peruse the island's eclectic tour menu. Bet you didn't expect this many choices!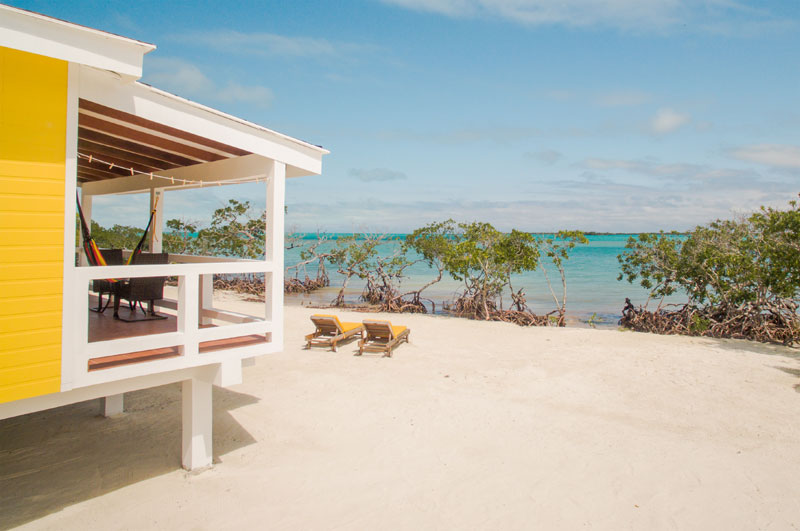 Simplify your stay even more
Pick the Belize All Inclusive Snorkel Package, it suits your need for stress-free vacationing since everything under the sun is included, accommodations, meals, amenities and so much more. Once you've arrived, you can add an activity to your itinerary that isn't part of your package and no stay on the island is complete without taking advantage of Serenity Spa services at least once during your holiday.
Coco Plum is just a few hours away from southern U.S. airports, so paradise is closer than you imagined. Browse the resort's photo gallery for a taste of what you can expect during your sojourn. If every one of these snaps doesn't inspire you to start looking for a suitcase, share this information with friends who need a vacation more than you do. Better yet, invite them to join you.
1-800-763-7360