Maya ruins. Zip lining. Snorkeling. All at your fingertips? You'd better Belize it.
For a relatively small country, Belize is fast becoming the adventure capital of Central America. Sure—some folks come to nap in the sun, lift a rum drink and journey from resort pool to accommodations, but Coco Plum Island Resort staff has been known to convince guests to try one of three signature adventure packages. So far, not one of them has expressed regrets and lots of them keep coming back for more!
The Big Three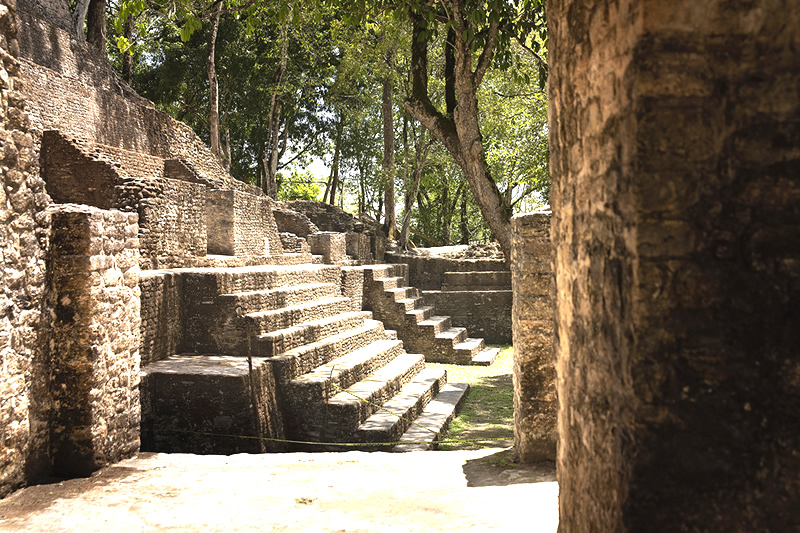 Adventure tour #1: Take a hike back in time
Cross the Mopan River on a nostalgic hand-cranked ferry to reach the Maya ruins of Xunantunich. No flip-flops, please! Put your hiking shoes to work climbing the ruin that's home to El Castillo, an ambitious ascent, even for seasoned hikers. You'll be treated to a bird's eye view of Belize and Guatemala at the top, but what's likely to impress you most are the plazas, stelae and the site's mysterious past.
Adventure tour #2: Go high and low
Push your limits by undertaking two popular Belize experiences: Cave tubing and zip lining. Hike to the mouth of a cave occupied by Mayas for 2,000 years, board an inner tube and float into vast caverns illuminated by the head lamp you'll wear. Marvel at underground waterfalls and crystal-encrusted caverns. Once you emerge, head for the trees, climb into a safety harness, take a few deep breaths and plunge 80-feet over the forest floor via five platforms ranging from 100- to 500-feet. Exhale. You did it!
Adventure Tour #3: Become a reef explorer
Not quite ready for zipping over trees and visiting underground ceremonial chambers? The second-largest barrier reef in the world is yours to explore. Don gear and take the plunge into the crystal waters where eagle rays and sea turtles hang out with beautifully-colored exotic fish. If you're among the fortunate, you could meet up with friendly nurse sharks or even a sweet dolphin. This adventure is truly suited to those who like their adventures more mild than wild.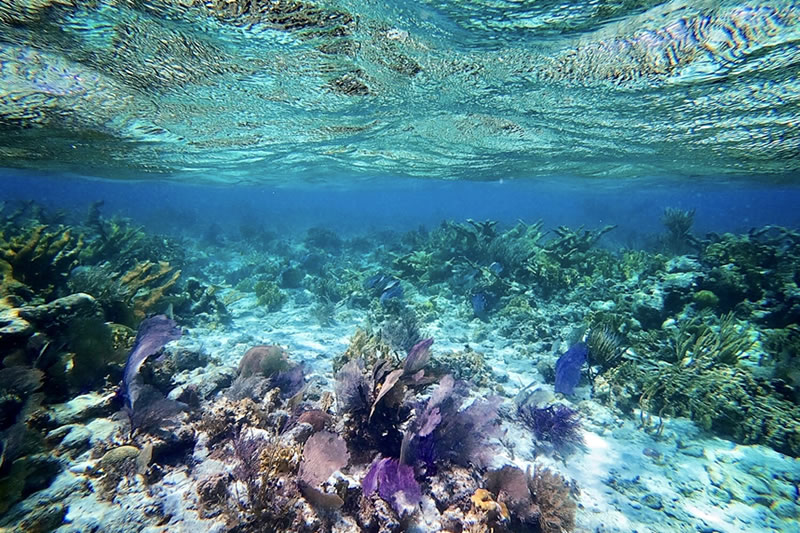 Why Coco Plum Island Resort?
Even if you're a novice when it comes to business, you know that location means everything. Vacation destinations rely upon close proximity, too. Coco Plum Island Resort is close to the reef and package deals wrap up a stay with a big bow because all inclusive deals include meals, transport to the island, picnics on select excursions and incidentals. Get as wild (or as mild) as you like! What happens at Coco Plum Island Resort stays here!
1-800-763-7360