From exploring the scenic jungle wildlife to escaping to your very own private island we invite you to experience the Best of Belize in 7 nights / 8 days!
You've heard of all the wonderful things Belize has to offer – the second largest barrier reef in the world, white sandy beaches, turquoise-azure water, a pristine tropical jungle, and our warm and friendly people. You're thinking to yourself: "How can I fit all of these wonderful beach and jungle activities into my one week vacation in Belize?" We're here to tell you that it is possible to see the Best of Belize in just a week with our newest all inclusive package: the Inland & Private Island Package. And the good news is that this all inclusive package includes everything from local transportation, meals & local alcoholic beverages, accommodations, and exciting tours!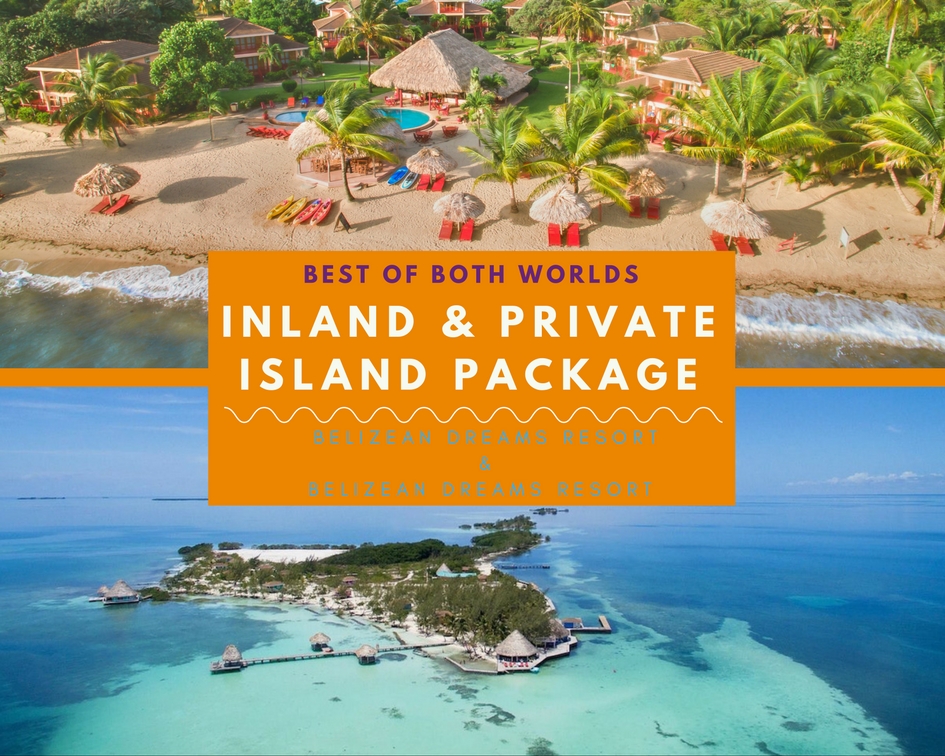 This package is one of the most unique in Belize as it includes accommodations at two of Belize's premier resorts: Coco Plum Island & Belizean Dreams. We're not kidding, both resorts were named the #1 and #2 Best Small Hotels in Belize in 2016 and the #1 and #2 Best Hotels for Romance in 2017 by TripAdvisor. Both resorts have also been recognized for superior service throughout Belize and Central America. Apart from that, these resorts are actually sister properties and are owned and managed by Belizeans who are proud to showcase their beautiful country in every way possible – whether that be through charming suites, adrenaline pumping tours, or the service and hospitality of our Belizean staff members.
Here's a breakdown of all you can see with our 7 Night / 8 Day Inland & Island All Inclusive Package.
Day 1: Arrive in Belize on Monday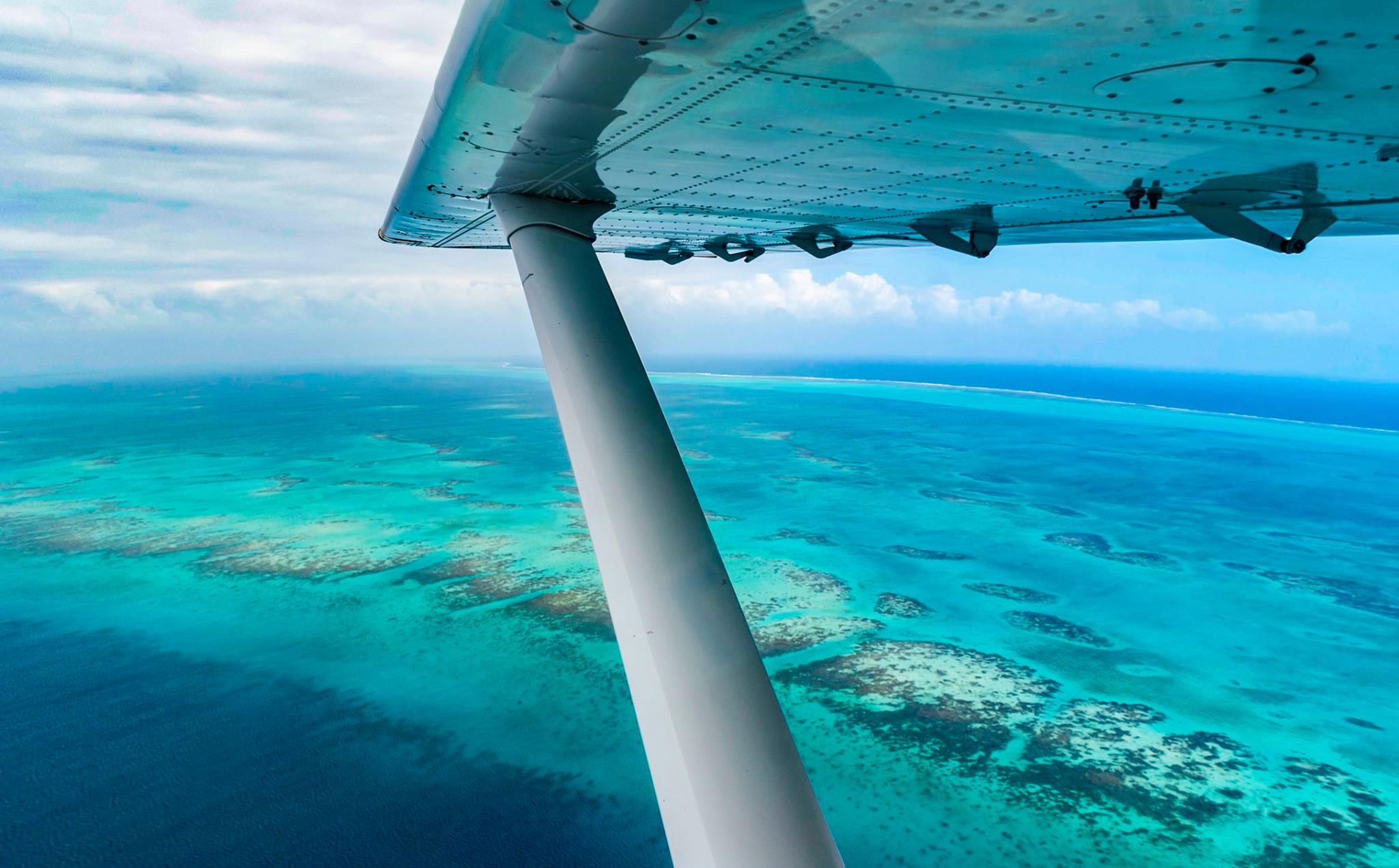 Arrive at the Philip Goldson International Airport (BZE) in Belize City. Leave your worries behind as our Inland & Island Package includes ALL local transfers. The adventure begins as you will take a small, puddle jumper flight on Maya Island Air. Enjoy the views from above on your 20-minute flight to Southern Belize. From there, our drivers will take you to Belizean Dreams Resort.
Day 2: Cultural Exploration on Tuesday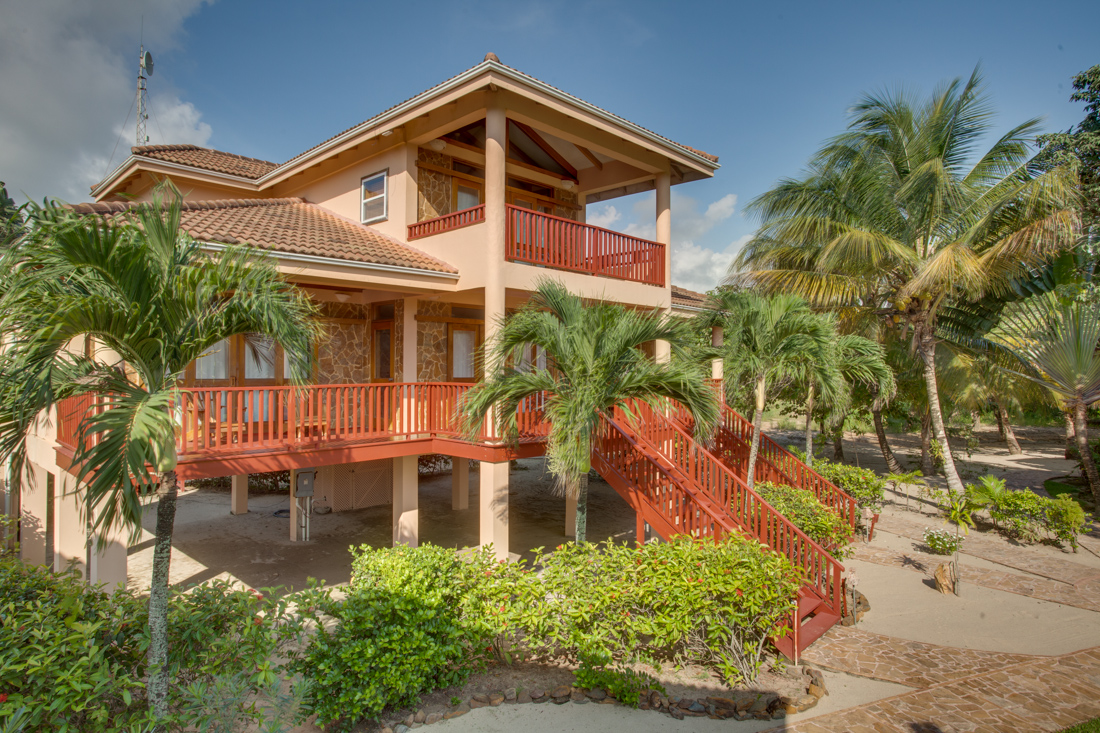 Get settled into your beautiful beachfront resort on Tuesday. Lounge in the comfort of your elegant villa and sip a drink at our famous beach tiki bar. Spend the rest of the day exploring the cultural hub of Hopkins Village and enjoy the scenic views and service at Belizean Dreams Resort.
Day 3: Xunantunich Maya Temple on Wednesday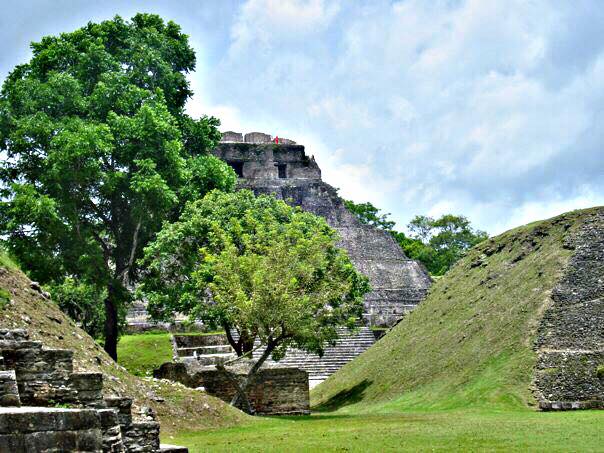 Take a tour of the Xunantunich Maya Ruin. This fascinating pyramid boasts several plazas and a large selection of classic stelae. Those ambitious enough to hike the top of El Castillo, the tallest structure on site, will be rewarded with panoramic views of both Belize and Guatemala.
Day 4: Mayflower Waterfall Hike on Thursday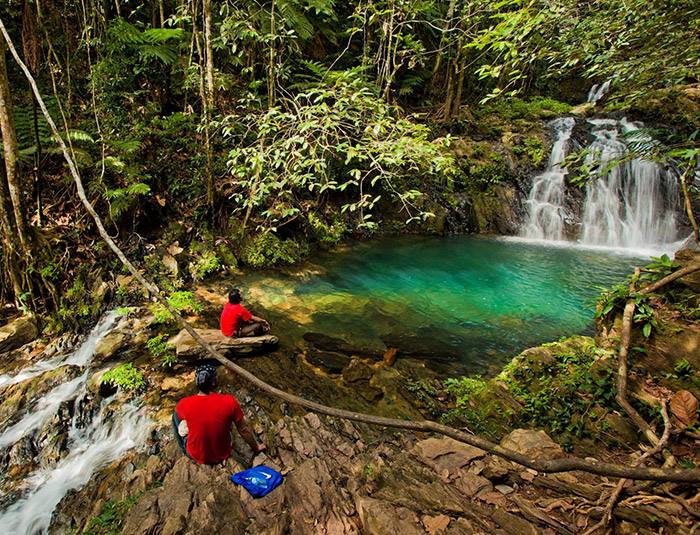 Located in the Mayflower Bocawina National Park, less than 15 miles from Belizean Dreams Resort, our friendly guides will lead you to a pristine hike through the Belize jungle to the top of this magnificent waterfall. Reward yourself with a swim once you've reached the top!
Day 5: Snorkeling & Island Hopping on Friday. Check in at Coco Plum Island Resort.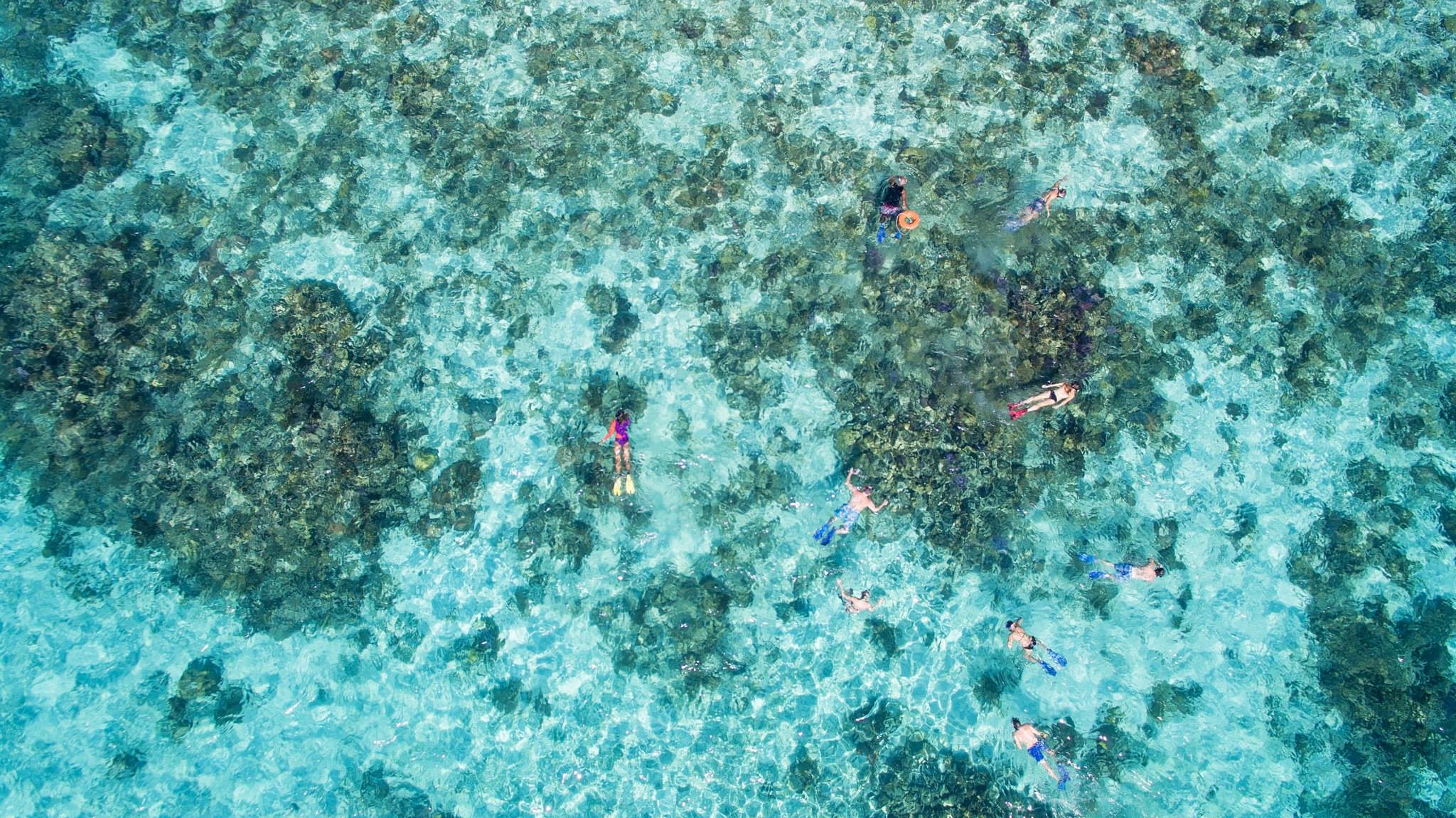 Your adventure begins as you explore the Belize Barrier Reef. Yes! You can check this off your bucket list as you snorkel among the wide array of fish, rays, turtles, and coral. Spend your first night on your very own private island at Coco Plum.
Day 6: Snorkeling & Island Activities on Saturday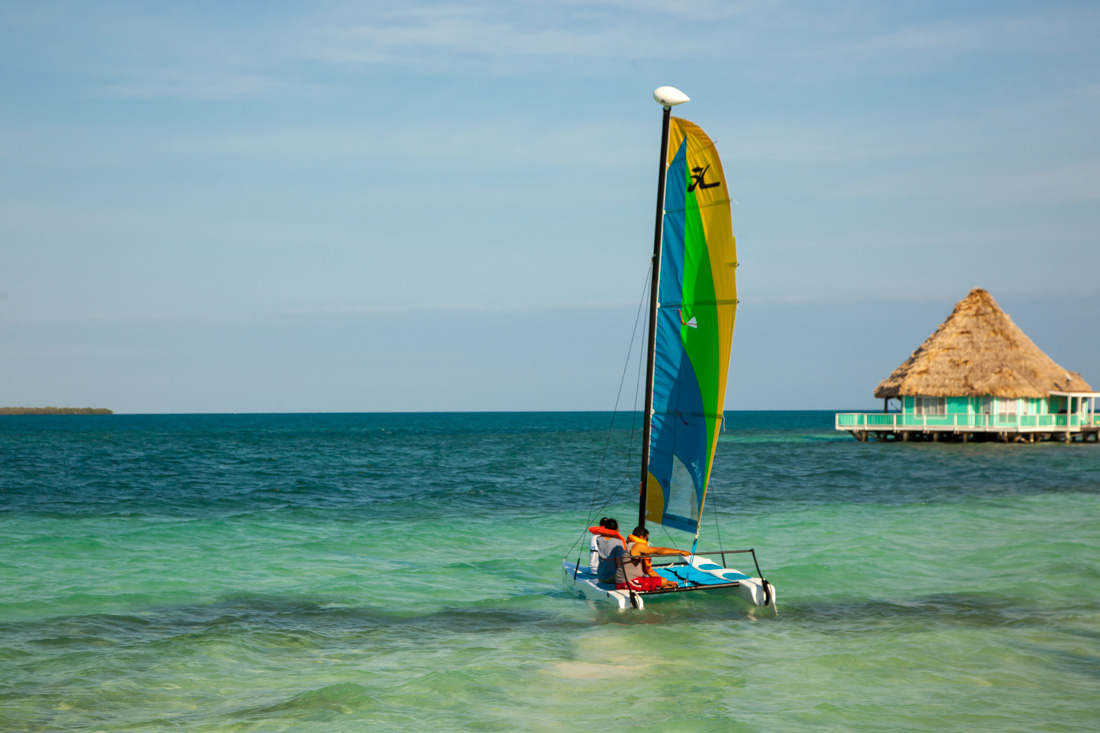 Spend the day exploring our unique private island. Take the kayaks, SUP's, or hobie cat (all of which is complimentary) as you adventure through the blue waters of the Caribbean Sea. Enjoy a second snorkeling trip to various spots along the Belize Barrier Reef where you are sure to see something different every time!
Day 7: Unwind and Relax on Sunday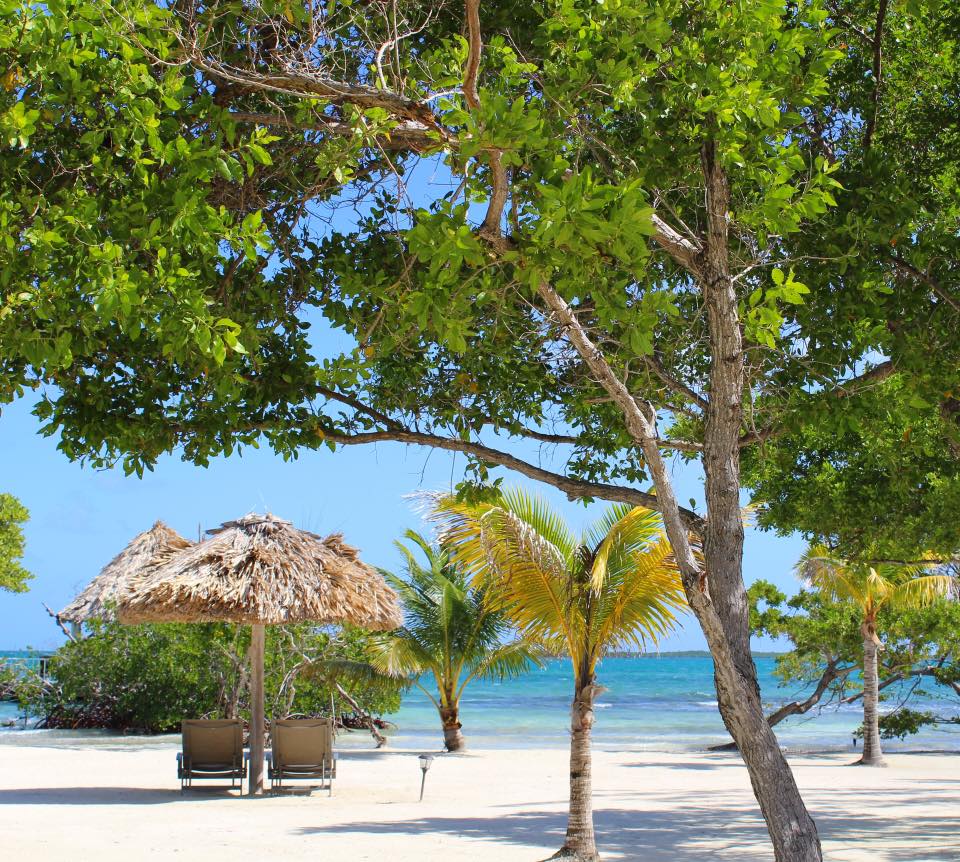 Spend your day relaxing on your newfound island home with a tropical drink or Belikin beer in hand. Take in the views from one of our many hammocks or beach beds as you are literally surrounded by different shades of blue.
Day 8: Depart on Saturday
Although we will be sad to see you go, we know you'll have left Belize with the perfect weeklong itinerary fitting in all the must-see and do attractions in Belize. From hiking 1,000 ft. waterfalls to snorkeling along the Belize Barrier Reef, you will surely have the vacation of a lifetime.
What's so fun and unique about this package, is that you can get a different set of tours based on what resort you go to first and what day of the week you check-in. Let's say that upon your arrival on Saturday you check-in at Coco Plum Island Resort for 3 nights. Enjoy snorkeling on Monday and Tuesday and end your Tuesday at Belizean Dreams Resort. On Wednesday travel inland to the Xunantunich Maya temple. On Thursday you can go hiking to the Mayflower Waterfall. Spend the day relaxing and exploring Hopkins on Friday. Then off you go on Saturday back to the hustle and bustle of everyday life.
Our Inland and Island Package can be customized to suite your needs so contact us today to book an unforgettable vacation and enjoy the best that Belize has to offer!
Warm Regards,
Coco Plum Bloggers
Call or email our Reservations office today!
1-800-763-7360