For Halloween this year the Coco Plum staff decided to try something new and host a haunted island Halloween party! We informed all guests staying with us for Halloween to come prepared and bring a costume of their choice. From pirates, to scary fishermen, to evil witches, we gave out prizes for funniest and most unique costumes – check out the winners here!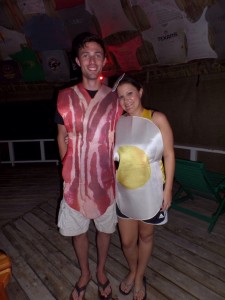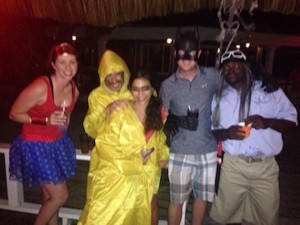 As the night drew on, guests got to experience some local Belizean dancing! Shantel & George led the couples to punta lessons – Wonder Woman & Batman were the contest winners!! Punta is a traditional Garifuna dance with a specific drumming pattern led by a smaller tenor drum and a large bass drum. Punta is the most popular Garfuna dance throughout Belize and you can be sure to spot locals dancing at celebrations and festivities.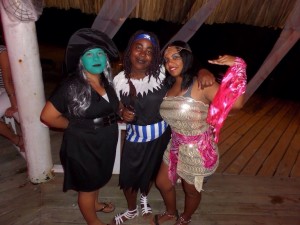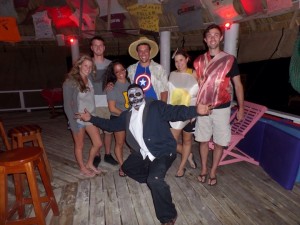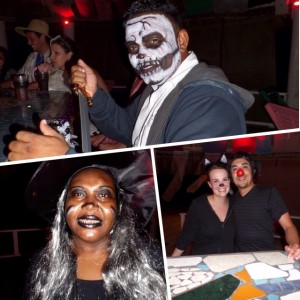 Both staff and guests came out in full force to indulge in some Halloween festivities – after all there's no spookier place to celebrate Halloween than on a secluded private island! Until next year, Halloween!!
What costume ideas do you all have planned for next year at Coco Plum!?!
Caribbean Regards,
Coco Plum Bloggers