A day without decisions? Never happens. You're continually bombarded with choices. For example, should you continue to work remotely from a destination you have been dreaming about or stick around your urban environment and pick up the routine you went about before Covid reared its ugly head?
When it comes to free time, your choices are so much more fun. Consider the vacation you put on hold when travel was restricted by the pandemic. The best choice of destinations? Belize. It's the hottest destination in the hemisphere and there's a small, adults-only island off the Belize coast that beckons. The question is, will you answer its call or settle for less than paradise?
Once upon a tropical island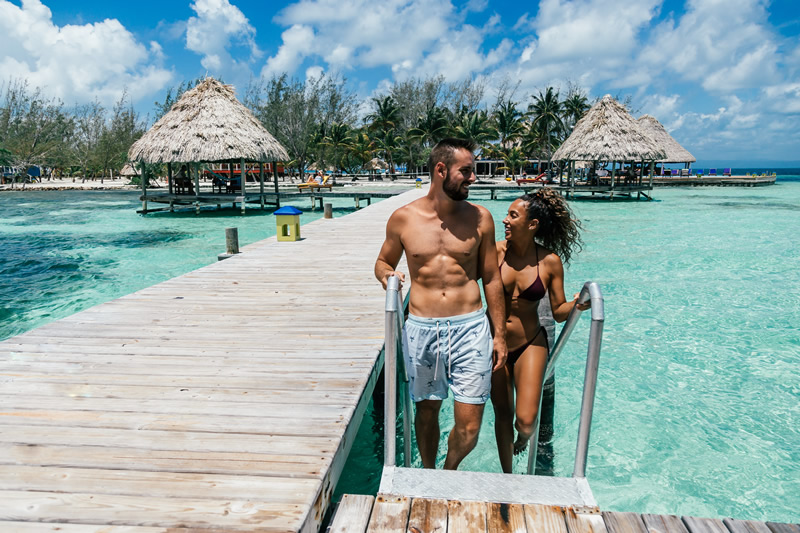 Developing a tiny offshore island designed to host weary travelers for whom crowds, traffic, and the cacophony of sensory assaults that fill days and nights have become too much was the objective of the folks who dreamed up Coco Plum Island Resort. A small gathering of clean and comfortable cabanas was purposefully planned so guests enjoy the ultimate privacy. This award-winning island resort hosts no more than 42 guests at a time, so the only crowds you'll run into are the ones in your head!
Browse the resort's accommodations then select calendar dates that get you out of town and into the sun before the gloom and doom of winter further dampen your spirit. Coats? No way. In Belize, December, January, and February temperatures range between 84-degrees F by day and 68-degrees F by night. Island breezes may make it cooler so do bring a sweater. And if you find that Coco Plum is all booked up, check out her newest Sister Resort: Manta Island Resort located on Glover's Reef. Kindly note, Manta Island is not adults only.
Small island; amazing amenities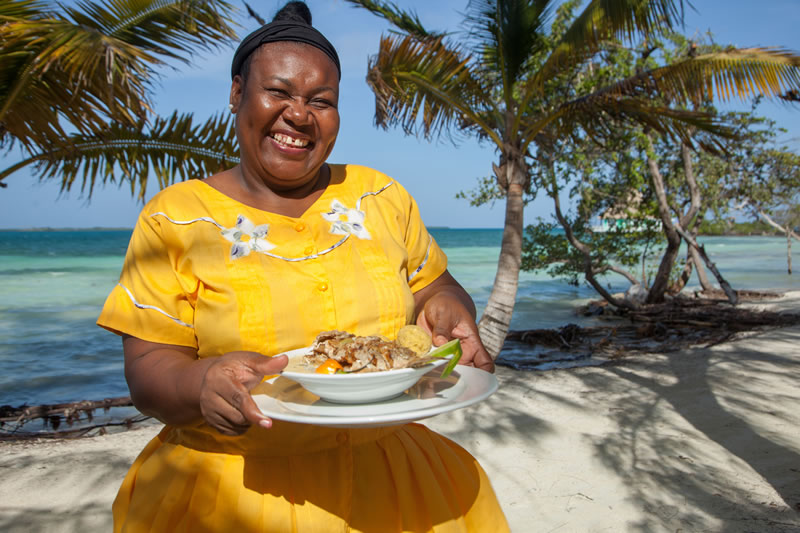 Banish images of Robinson Crusoe from your mind because Coco Plum is as luxurious a resort as you'll find in the Caribbean. Culinary wizards under the tutelage of Ms. Jude turn out gourmet meals at the Coco Palms restaurant that borrow from eclectic cooking disciplines including Maya, Mestizo, Garifuna, and other Caribbean influences.
Best of all, guests enjoy all inclusive Belize package options where accommodations, gourmet meals, libations, and countless amenities are all included for a single price. Folks with dietary restrictions need only mention that to staff and meals will be prepared to your specifications.
You want to know more, right?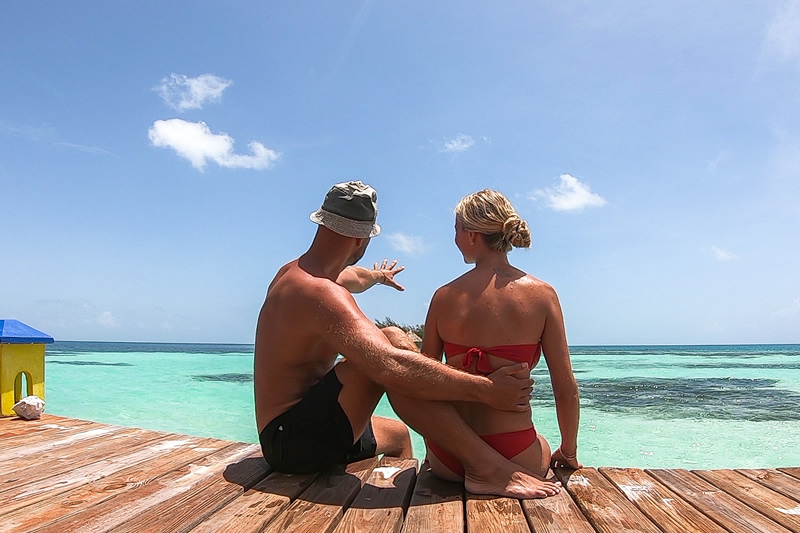 Choose from weekly scheduled tours that are also included with packages or select specialized adventures from the resort's menu. Even skeptics can't help but be impressed by Coco Plum package options. You might rightly conclude that Coco Plum Island Resort gives you the ultimate in customized experiences in addition to your chance to relax on an island.
Tour the Coco Plum website. Imagine yourself as you scroll through the bounty of extras included with every reservation. Hire a cat sitter. Leave the snow shoveling to an ambitious kid who's out to make money. And whatever you do, keep that winter coat in the same bag it was in when you picked it up from the dry cleaner so it's ready for duty once you reluctantly return from your fabulous winter island getaway.
1-800-763-7360