Stress management is such a hot topic these days, that the BBC's website posted a recent dissertation about ways to diminish the impact stress has on the mind and body. The major takeaway offered by writer Kate Morgan? Get into the habit of advance planning to short-circuit stress before it gets a foothold in your brain and your gut.
With that advice in mind, if you've been dreaming of a private island vacation in Central America and love the idea of planning now to travel later, we offer you an introduction to Coco Plum Island Resort where advance planning can not only vanquish your stress but where 2023 reservations offer ample rewards for adopting your new planning mindset!
Reason#1
It's extremely easy to fly to Belize. During the month of June alone, 3,456 flights arrive at Philip W. Goldson International Airport (that's 1 every 12 minutes, according to Flight Connections) from 28 cities serviced by Alaska, American, Delta, Frontier, Southwest, United, and smaller airlines based in Central America. Southern U.S. hubs are so close, bring a magazine rather than a book for your flight.
Reason#2
There's so much to see and do in Belize, your newly-acquired planning skills will come in handy. Browse the expansive Coco Plum Island Belize tour schedule and find aquatic adventures, cultural excursions, the world's second-longest barrier reef, jungles, rainforests, wildlife sanctuaries and so much more, you may wish you had booked a longer stay.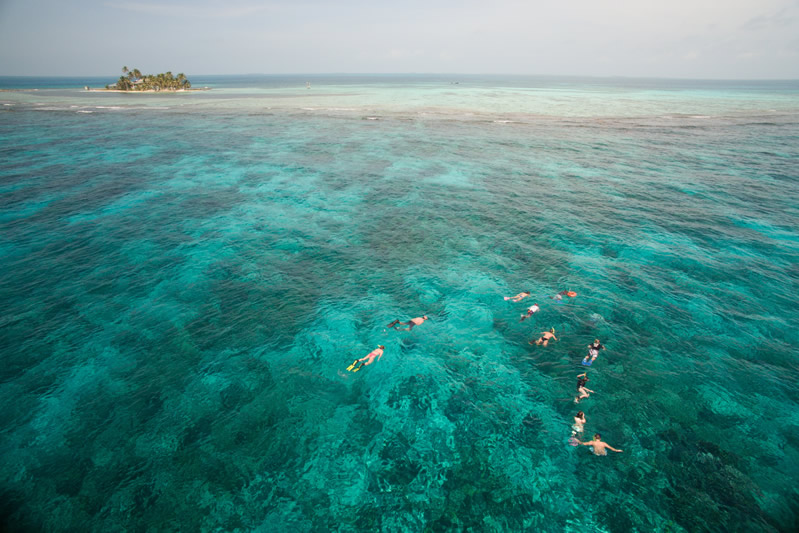 Reason#3
If you've avoided going south of the Equator because you're averse to learning a foreign language, relax. Due to the U.K.'s long occupation, English is considered the nation's first language. Once you arrive, you will likely hear a smattering of Spanish, German, Creole, Mayan dialects, Garifuna, and perhaps some Indian and Chinese because Belize is a uniquely homogenous country that you will probably find intriguing.
Reason#4
Given Belize's diversity, this nation is fast becoming the destination for foodies. From coconut milk-infused rice and beans to cashew wines, the best ceviche you've ever tasted, a summer season dedicated to lobster (Lobsterfest takes place in July) and so many more cooking styles, you could pack on a few pounds. Bring shorts with elastic waistbands and keep in mind the fact that the Mayas were the first people to turn cacao beans into chocolate. Need we say more?
Reason#5
If safety concerns stop you from exploring the world, Coco Plum Island Resort can help turn you into a more confident soul. From the moment they step onto the island's pier, guests say that they start feeling secure simply because the island is far from urban settings and only hosts a small number of guests. Best of all, you'll be cared for by trusted staffers who have worked at the resort for ages and specialize in making visitors feel right at home.
Why wait until 2023 to visit Coco Plum Island Resort? Because everything that makes Coco Plum Island Resort idyllic has resulted in the island being nearly completely booked for 2022, there are still a few choice spots open in late summer and fall! You're invited to inquire into 2023 dates too, but given Coco Plum's size, if you wait too long, not only will you risk losing the dates you want most, but you'll sully your newfound reputation for being the world-class planner that landed you time in paradise in the first place.
1-800-763-7360