What language is spoken in Belize?
English became the nation's primary language due to a prolonged occupation by Brits. But this unique Central American nation is also home to Creole, Yucatec, Mopan, Kekchi, Spanish, German and Arawak speakers, the last of which is the mother tongue of Belize's Garifuna people.
What currency is used in Belize?
The Belize Dollar (BZD), first issued in 1974, offers tourists the least complicated calculation on the planet: One BZD equals $2 USD. Paper money comes in $2, $5, $10, $20, $50 and $100 bills and there are 1-, 5-, 10-, 25- and 50-cent plus $1 coins. Can you spend your U.S. dollars in Belize? You bet.
Do I need a visa to travel to Belize?
According to Belize's Ministry of Foreign Affairs, U.S. citizens don't need a visa as long as they present a valid passport and stay up to 30 days. For visitors intending to stay longer, one must apply to any Immigration Office for an extension.
When is the best time to travel to Belize?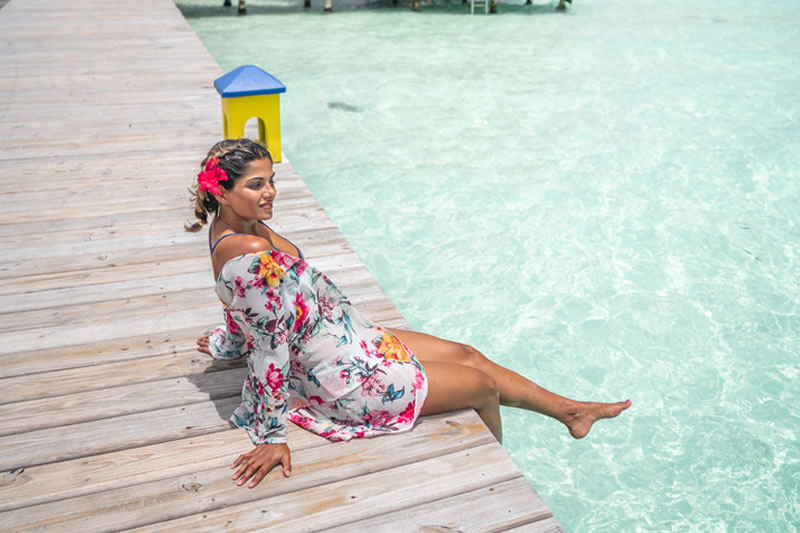 This sub-tropical nation has two seasons: Dry (November through May) and green (from June to October). For frugal travelers, the green season is Nirvana. Everything costs less and there are fewer crowds. During dry season, tourism is in full bloom, so expect to spend more.
Is Belize a safe destination to visit?
The U.S. Embassy in Belmopan posts travel advisory levels to assist U.S. citizens in making travel plans. Belize remains at level 2 so normal precautions should be taken, like avoiding certain areas, especially at night. Ensure your safety by staying at an offshore location like Coco Plum Island Resort where you'll be just one of a handful of guests at this lush Belize island resort.
What should I pack for my visit to Belize?
Essentials include sunglasses, a hat, swimsuit plus shorts, PJs, and undergarments. If you plan to "dress up" during your stay, wash-and-wear blouses, shirts, skirts, dresses and slacks are all appropriate. Bring a light sweater or wrap for evenings and a rain poncho should seasonal showers pop up. Pack sunscreen and bug spray. Plan to be ultra-active? Bring along shoes appropriate for hiking and walking.
Is Belize open for tourism?
Thanks to careful practices put into place by the Belize government and tourism authorities in concert with resorts, hotels, attractions, and other public spaces, Belize began to loosen visitor restrictions on October 1, 2020 when the airport reopened. Potential visitors must follow protocols that include downloading a travel health app and adhering to testing requirements. Visitors vaccinated at least two weeks before departure need only show their immunization card to enjoy their Belize vacation.
Can I really vacation on an island?
Enjoy an island vacation that won't cost a fortune at Coco Plum. Guests love the fact that their Belize all inclusive vacation stay includes meals, accommodations, amenities and most of all, a level of privacy that can't be matched elsewhere. Belize travel specials save travelers even more, which is why the last question you'll be asked ask is the most important one: When can we expect you to arrive?