You've done it all. Social distanced. Worked from home. Worn a mask faithfully. Maybe you've followed the recommendations of psychologists and adopted puzzles, crosswords or a hobby like woodworking or crochet. Good job. Now that travel restrictions are being eased, you'll need a getaway for your mental and physical health. Belize checks off every box on your must-have list: proximity, language and affordability!
Why do you need to relax more than ever? Because stress makes you vulnerable to every sickness and ailment on the planet and after being sequestered at home for months, it can be difficult if not impossible to relax there. What do experts recommend? Ideally, a private island in the sun where it's impossible to stay stressed. That island happens to be Coco Plum Caye just off the Belize coast.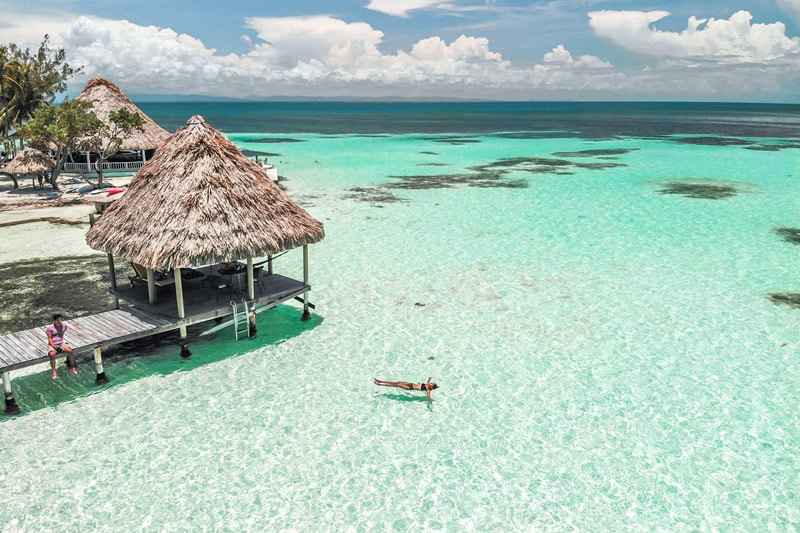 At Coco Plum Island Resort, relaxation is more than a dream; it's the ultimate reality. Designed exclusively for adults committed to personal health, well-being and privacy, the entire island hosts no more than 42 guests at a time. Given its size you might have privacy concerns, but every one of the 18 oceanfront cabanas is strategically placed on the island's periphery where tropical trees and flowers obscure accommodations to offer privacy.
Lodging options range from standard cabanas to the resort's deluxe 3 bedroom overwater villa, so whether you decide to come to Coco Plum Island Resort alone or with a few friends or family members, find digs designed to accommodate your party. Gourmet meals prepared by the island's chef assure you of the healthiest eating ever and whether you prefer to dine at resort's restaurant or take meals in your cabana to avoid other guests, you've got both options while on the island.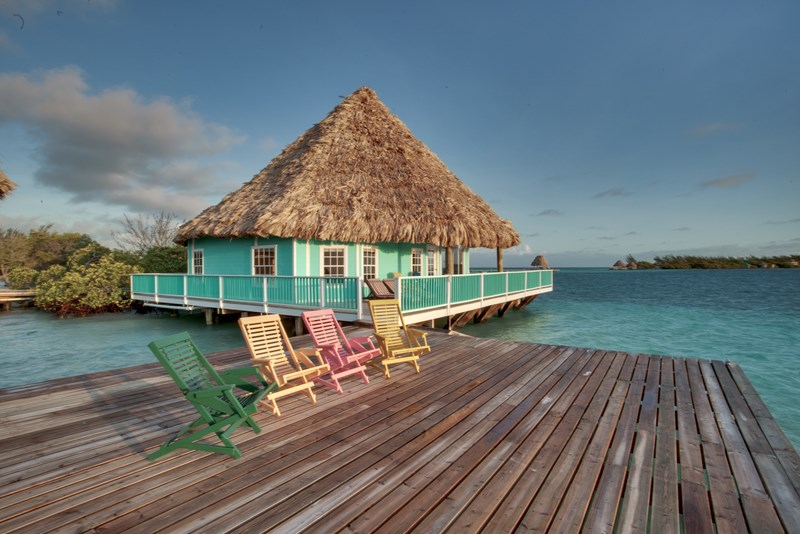 Best of all, cleaning protocols are being put into place to safeguard every guest seeking relaxation and a respite from the world's problems. Further, guests need not worry about bringing lots of cash because Coco Palm packages are designed for folks who already love all-inclusive plans and those who have yet to discover the blessings of this prepaid way to vacation.
Visit our all inclusive Belize vacation package page on the Coco Plum Island Resort website for a glimpse of what you can expect once you arrive onsite for your relaxing visit. Once you review each package's options, you're bound to find one that perfectly suits your schedule and budget, and you couldn't stay at a resort that gives you more access to water sports like diving, snorkeling, sailing and even mainland excursions if that's your wish.
That stated, island size should be factored into your decision to book because we don't want you further stressed out should you choose a date and package only to be advised that the island is fully booked at that time. Plan now. Come later. This is likely to be the best decision you've made in years. We have it on good authority that Coco Plum guests tend to feel stress leave their bodies the moment their arrival dates are confirmed!
1-800-763-7360