What's Your AQ? That's Anniversary Quotient and it measures the lengths to which couples are willing to go to celebrate the day they wed. Some couples go all out. Others not so much – but this is too important an event to skip for many reasons, says Dr. Greg Smalley, vice president of Marriage for the Focus on the Family website.
"Celebrating an anniversary shows that our marriage is a priority in our life," says Smalley, "a chance to pull back from the daily grind and relive a moment that changed our lives forever." That's a very profound statement and one you should take to heart given the fragility of relationships in today's busy world.
How can you properly celebrate? By rediscovering the love that brought you together at a place that affords you the privacy, intimacy, and beauty of an island paradise and where the staff's mission to make certain that your anniversary is unlike anything you've experienced in the past is paramount.
Everything lovers need to experience bliss
At Coco Plum Island Resort, romance is on the menu, and you're invited to feast on every moment of your stay. Whether or not you were able to afford a posh honeymoon after you wed, you can recreate the feelings you shared, whether this is your first, 10th, or 20th anniversary. Since this is an adults-only property, you won't have to put up with kids during your island stay.
Choose a Belize all inclusive package from the menu. The entirety of your stay is covered: Private oceanfront cabana, gourmet meals, boat transfers, unlimited water sports, local alcoholic beverages, and select tours. Because you save money by choosing a package, include the honeymoon and romance add-on to elevate romance to new heights.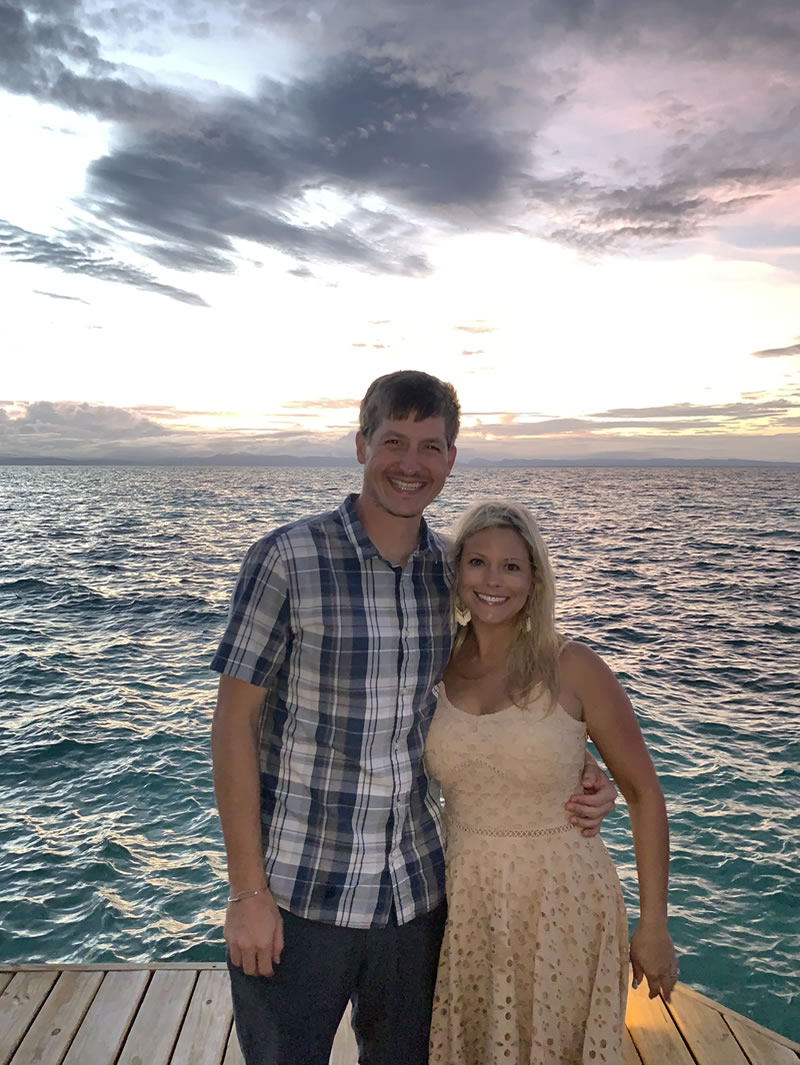 Why Coco Plum surpasses ordinary Belize island resorts
The word exclusive is bandied about by travel professionals, but Coco Plum Island Resort truly defines the concept. You can rest assured that privacy and intimacy are yours to enjoy given the size of this 16-acre island that features only 18 private lodgings situated amid lush landscaping. Surrounded by pristine beaches and turquoise waters, couples insist that they feel like the island's only guests. Isn't this exactly how you want to feel on your anniversary, too?
Leave your digs long enough to take advantage of tours and then return to your love nest where discreet staff members honor and preserve your privacy. Take a pass on the Serenity Spa where couple's massages are sensual treats? No way – but if you insist on staying sequestered, intersperse divine meals at the Coco Palms Restaurant with room service.
Can one small island be all things to all lovers?
You bet. Not only will every aspect of your stay be top quality, but guest safety is ensured via rigid cleaning and hygiene protocols that earned the island Gold Standard certification. Further, there is no shortage of awards conferred upon the resort from respected industry resources and guest reviews tell you all you need to know about what to expect.
Love. Privacy. Special offers, too. Sound like exactly the romantic escape you crave? Book soon – this small island books quickly so you can't afford to wait!
1-800-763-7360