It fills us with immense pride that our guests have amazing vacations with us and choose to come back year after year. We feel honored to share a guest blog post written by Kris Rocha, who recently returned from her fifth visit to Coco Plum and already booked her sixth stay. Enjoy reading!

The Art of Hospitality – There's a difference between service and hospitality.

"Service" refers to the act of providing assistance or performing tasks for someone. It's often a transactional process that involves fulfilling a specific need or request, such as providing a meal in a restaurant, repairing a car, or delivering a package.
Hospitality, on the other hand, refers to the friendly and generous reception and entertainment of guests. Hospitality is an art…the art of creating a welcoming, enjoyable, and unforgettable experience for others. It is an attitude or approach that is focused on making people feel welcome, comfortable, valued and cared for. It's creating a positive emotional experience for another person, which is exactly where Coco Plum Island Resort excels. Hospitality! When it comes to travel, many people think of service as the most important factor. After all, you want your needs met and your requests fulfilled when you're away from home, right? Of course! But while service is important, exceptional hospitality takes Coco Plum to the next level, creating an experience that guests absolutely love. Hospitality is at the heart of everything they do, providing an outstanding vacation experience that goes beyond basic service and draws guests (like me) to return to the island year after year.
So, what sets Coco Plum apart from other vacation destinations? Here are just a few ways they provide exceptional hospitality to their guests:
1. Personalized attention

From the moment you arrive at Coco plum, you'll receive personalized attention from the staff. They take time to get to know each guest by name, their individual needs, and their preferences. Whether it's arranging a special activity, customizing your menu for the week, or simply providing an extra pillow for your cabana, the staff is always ready to go the extra mile to ensure that you will feel taken care of and comfortable.
2. A warm and welcoming atmosphere
Hospitality is about creating a warm and inviting atmosphere that makes each guest feel at home. At Coco Plum, the staff is always friendly and approachable, making guests feel like they're part of the family from the moment they step foot on the island. Seriously. It's just who they are. The bartenders remember your name and favorite drink, the housekeeping staff works daily to make your cabana feel like your very own cozy, tropical home-away-from-home, and every detail is designed to make you feel valued and appreciated. They're JUST THAT GOOD.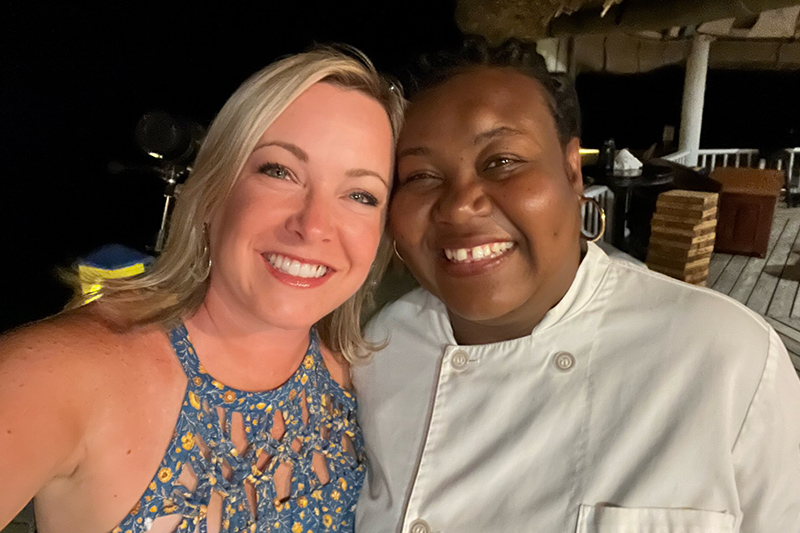 3. Attention to detail

Exceptional hospitality is in the details, and Coco Plum pays attention to every detail to ensure guests have a memorable experience. They are experts at this. With a focus on details such as quality linens and great food presentation, every aspect of the resort is thoughtfully designed to surpass guest expectations. The staff takes pride in their work, and it shows in the care and attention they put into what they do for their guests.
4. Going above and beyond
Finally, exceptional hospitality is about going above and beyond to create a truly unforgettable experience. At Coco Plum, this means providing unique activities and experiences that guests won't find anywhere else. Offering romantic, over-the-water dinners for two, amazing snorkeling trips on the Belize Barrier Reef, cooking classes with Chef Jude, rejuvenating yoga sessions with Bella by the Caribbean Sea, delectable, authentic Belizean meals, personalized event planning, and thrilling inland adventures like zip lining and cave tubing, the dedicated staff consistently seeks opportunities to surprise and delight guests, creating memories that will last a lifetime.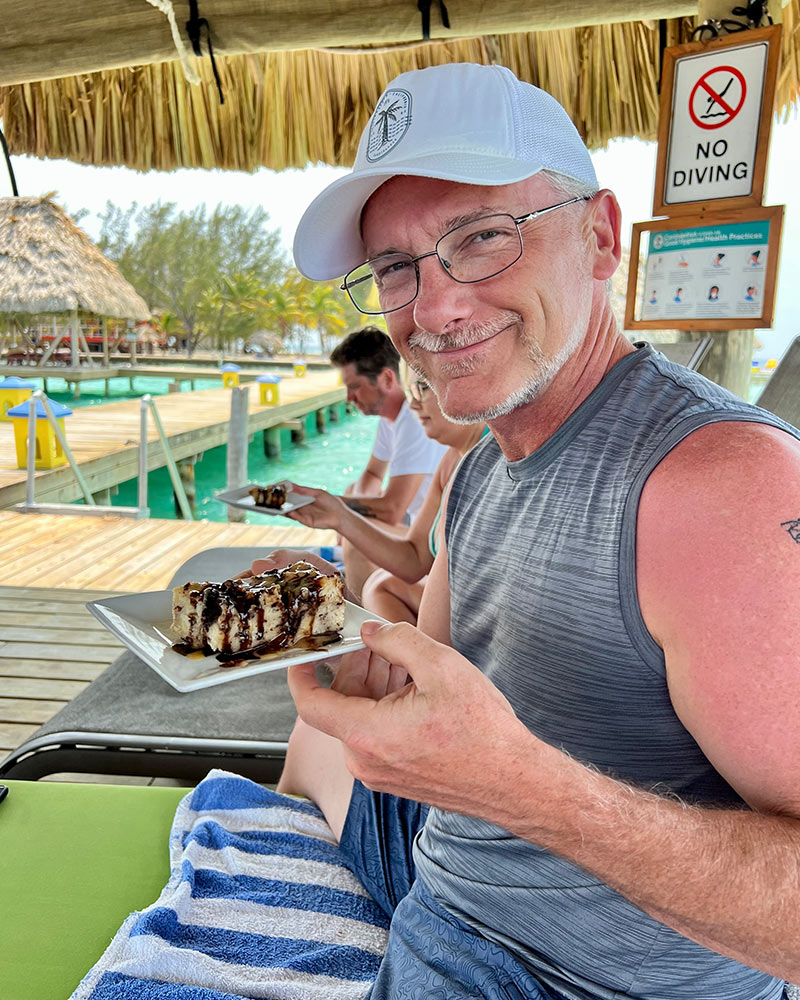 In summary, mastering the art of hospitality is what makes Coco Plum so special. They will ensure that your vacation or romantic getaway is an experience you will never forget. The staff exceeds expectations by providing personalized attention, a warm and welcoming atmosphere, attention to detail, and unique experiences you won't find anywhere else. Their motto is "You're only a stranger until you arrive" and that couldn't be more accurate. After your first visit you're part of the Coco Plum family, which is why my husband and I have already scheduled our 6th trip for 2024. Having just returned, we already miss our Coco Plum family and can't wait to get back to see them all again!
Trust me…book the trip. You won't regret it!
Blessings, fellow traveler,
– Kris Rocha
1-800-763-7360