If you're a trivia buff and want to outshine the people in your circle, don't miss another opportunity to show them all that the old saying, "Every vote counts," is more than just advice. Here's proof:
Thomas Jefferson was elected by one vote in the House of Representatives
The U.S. Senate annexed Texas by just 2 votes and a 2-vote margin drove the purchase of Alaska
George W. Bush became president after winning the state of Florida by only 537 votes
In 2010, Nevada's District Attorney's race was decided by just 3 votes
There have been too many other close calls to list them all here!
Does a single vote really matter?
Ask travelers the question and if they rely upon consumer feedback to make decisions about where they travel, how to get there, and where to stay, they will likely agree they rely upon fellow travelers to make those decisions, especially when votes are taken to determine consumer preferences. Among the most prestigious are annual Conde Nast Awards where folks with a passion for travel have a say. The 2023 competition is already heating up.
It can feel powerful to cast a vote knowing how much a single vote can count, which is why Belize's Coco Plum Island Resort staff and guests are proud to say that reader's choice award voters have had a major impact on the resort's popularity.
HOW TO VOTE:
To add your voice to this year's competition:
Select the "Resorts" category.
Peruse the list to find Coco Plum Island Resort in Dangriga, Belize, and cast a ballot.
Could anything be easier?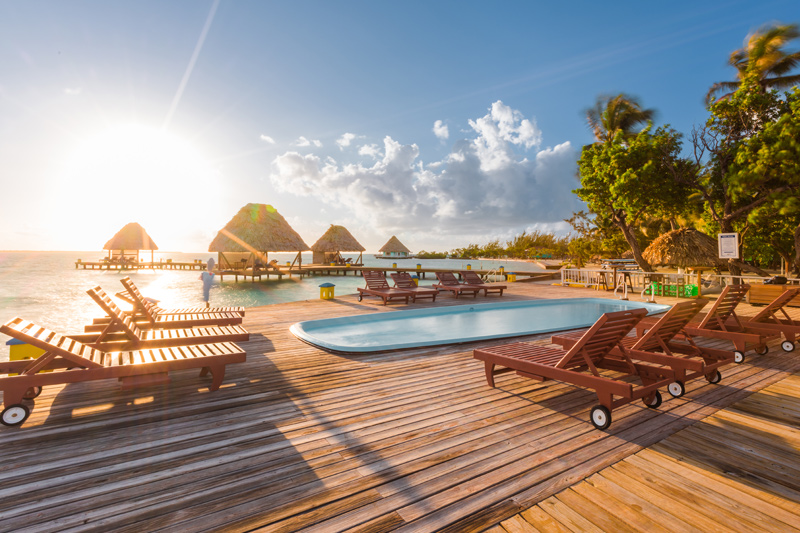 Why this island resort deserves your vote
It's an exclusive venue that caters to only 42 adults
This 16-acre island offers lovers unprecedented privacy
All-inclusive packages are packed with perks
Serenity Spa services and a yoga deck take guest pampering to new heights
The list of adventures on the resort menu belie the island's small size
"Food was 10x better than your typical all inclusive," raved one guest about Coco Plum's eclectic menu.
Sound too good to be true?
It's not, skeptical traveler, and you could even save money if you reserve a sojourn by April 24, 2023, for a getaway any time between May 30, 2023 and December 18, 2023. The snorkel package can be yours for a tempting discount. Whether Coco Plum has already earned your loyalty or you're eager to find out how it feels to vacation on a private Caribbean island, this special may not come along again any time soon.
Be efficient. While you're casting your Conde Nast vote for Coco Plum, don't put your device away until you peruse this travel deal. And don't be surprised if your stay mirrors that of the gracious couple who left Coco Plum reluctantly and immediately wrote this note to resort staffers: "We have been home less than 48 hours and are planning our return trip already"!