If vacationing on a private island resort seems a dream too far, we've got an anniversary trip idea guaranteed to top anything you dreamed up in the past!
Ever wonder who came up with the idea of celebrating anniversaries? Thank Germans for starting the trend during the Middle Ages when husbands gave their wives silver wreathes to mark 25 years and gold wreathes to celebrate 50 years of marriage. Since life expectancy was just 31 at the time, nobody got rich being in the wreath business!
These days, gifts marking anniversaries are way better. According to the Travel Industry of America, romantic getaways are on the rise. Last year, 61-percent of all romantic trips were taken by married couples with 44-percent favoring a beach vacation over other destinations. Can you imagine how spectacular your anniversary trip would be if you two were completely surrounded by beaches on a private tropical island?
Where is that island?
It's in Belize, the Caribbean romance capital where dollars stretch further than beaches. Everyone speaks English and travelers can go from airline departure gates to "toes in the sand" in just hours. Book your stay on Coco Plum Island and you'll be whisked away as part of an all inclusive package deal that includes boat transport from the mainland.
This adults-only haven is gorgeous, small and lush. Couples celebrating any milestone are welcome, particularly those wise enough to book the romance package where every detail is included in the price. Coco Plum staff sees to your comfort and relaxation as you enjoy heavenly benefits that include, among other perks, a romantic candlelight dinner served al fresco on the water and a private cabana that allows you and your honey to be as social or as private as you wish.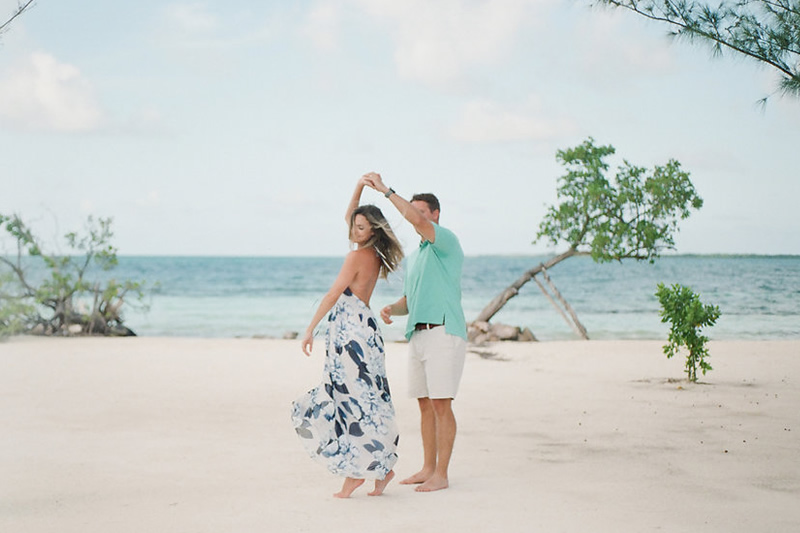 This package begs to be unwrapped
Upon arrival on the island, you'll be shown to your private, air-conditioned oceanfront cabana filled with the extra touches you expect from a luxury resort. Three Belizean meals and snacks are included as well as packed lunches when you leave the island for tours. Enjoy unlimited free local beer and mixed drinks crafted with Belize coconut rum, gin, and vodka.
Pick a stay that lasts from 4 to 10 nights. Each comes with an expansive itinerary featuring anywhere from 2 snorkeling trips and 1 island tour to 5 snorkeling trips and 2 island tours. Those adventure tours will be unforgettable. Swim, snorkel, explore rainforests and caves, sail down rivers and meet the nation's most endearing animals along the way.
Must you book the romance package?
Of course not! Coco Plum's a la carte menu is designed to be customized. No matter the length of your romantic stay, you can fill days as the mood strikes. Add sunset cruises, massages, fishing tours, zip line over rain forests, float into caves on a tube or add Barrier Reef dives to either a package or book individually.
There is so much to see and do—but your priority is your relationship, so if you prefer to stay sequestered for the duration of your island stay, do it! Keep this in mind: Coco Plum, Belize is exquisitely small and accommodates very few guests. If you intend to bring your sweetheart soon, booking now assures your place in the sun on the anniversary you can't wait to celebrate.
1-800-763-7360