What happens to you when you put together such an ambitious list of things to do, it can take forever to recover from so much activity? On the other hand, is it possible to enjoy too much relaxation? Believe it or not, human beings aren't programmed to be couch potatoes or Indiana Jones-wannabes, so your best life is likely going to be lived somewhere in the middle.
It's healthier for mind and body to balance adventure and relaxation, and if you're looking for one place that offers you the ideal combination of both, check out Coco Plum Island Resort, off Belize's coastline, for your next vacation. Coco Plum offers guests the ideal mix of excitement and tranquility. Does it get any better? It does because you want more than a mix of tranquility and fun; you're also looking for plenty of personalized services, too!
The island getaway you had no idea you needed!
At Coco Plum Island Resort, the island's architectural design begins your blissful experience as you settle into an ocean-facing lodging that's been intentionally placed around the island's periphery to offer every guest an amount of privacy that is both rare and restorative. At just 16 acres, the property was built to house no more than 42 guests, and since most of them are seeking an ideal balance of pleasure and fun, you don't have to interact with anyone else unless you feel the need to do so.
Coco Plum's Belize all-inclusive package removes the work from sorting out your stay, and once you've chosen it, the variety of add-ons, a la carte tours and excursions lets you put together a customized sojourn that sets the pace you crave, all thanks to staff members whose attention to detail and discretion make them the most valuable crew in Belize.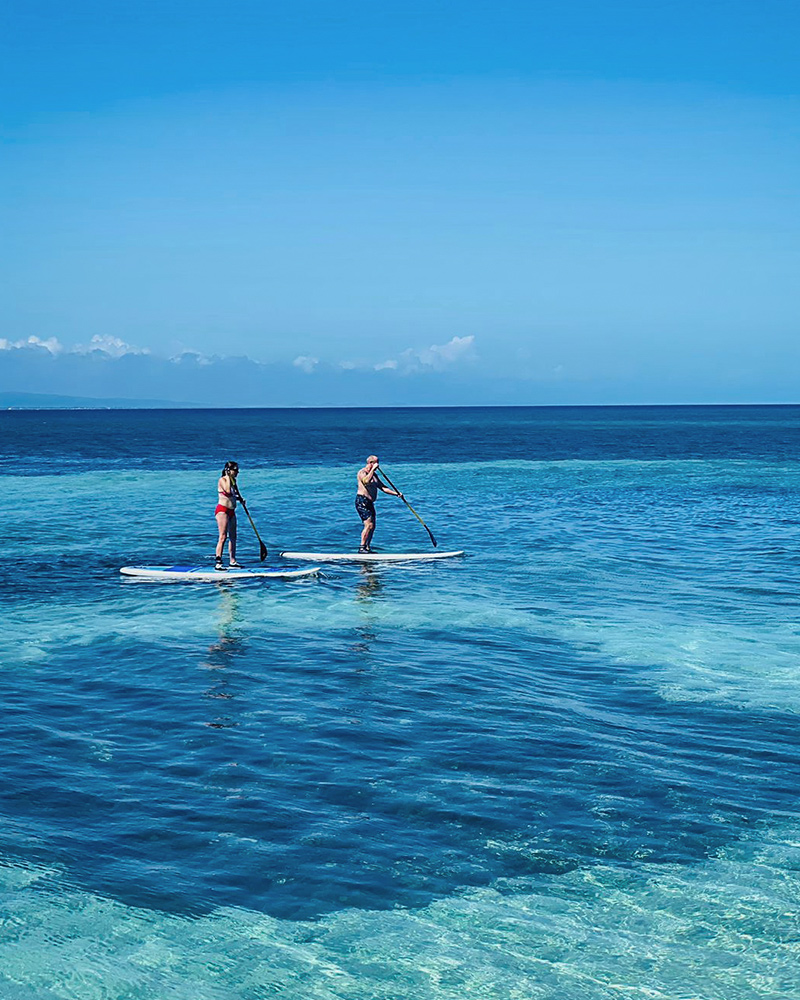 Your itinerary, down to the last detail
Wondering how you'll maximize your days and nights on the island, so you grab your share of adventure and relaxation? Use this list as your guide:
Make lots of time to relax on the beach and beside the swimming pool
Tap Coco Plum's inventory of kayaks, paddleboards, and catamarans
Bask in the glory of Belize's world-class birding scene
Visit the resort's spa and sleek yoga deck
Consult the weekly tour schedule to see which are not-to-miss excursions
Don't do anything that breaks the spell of your idyllic, perfectly balanced itinerary!
How would you like to remember your stay at Coco Plum Island Resort? Since you're in control of your stay, aspire to emulate the post-visit review recently sent to staff by one thrilled couple whose sage advice is invaluable: "Do everything! The snorkeling is beautiful and unique every day they took us to a new location. The ziplining was a blast! The cave tubing was gorgeous! Yes, yes yes! I simply can't imagine a more perfect vacation! Thank you Coco Plum!!!"
1-800-763-7360