What does the word authenticity mean? Seeing, doing, and experiencing "the real thing," not some imitation. Here's an example: You want to visit a jungle but you are taken to a Disney property instead and told that the environment's real. Being lied to is no fun! Authenticity is at the heart of new places and there is no shortage of it in Belize where travelers can immerse themselves in real-world experiences. Our list of 12 is just a taste of this nation's authentic treasures.
1. Belize is the Western Hemisphere's birding capital. See how many of the estimated 600 species you can spot. Extra points if you glimpse the rarest winged creatures: endangered scarlet macaws and keel-billed toucans.
2. Try your hand at kayaking. Graduate from rivers and streams to Belize's open waters off the mainland to stay fit and enjoy the scenery while your imagination takes a break from the stressors you left home. There are plenty of kayaking spots surrounding Coco Plum Island!
3. Experience Belize's Barrier Reef by kayaking, sailing, helicoptering, diving, and snorkeling around the second-longest reef on the planet. See how many of the 300 fish and 65 corals you can identify during your visit.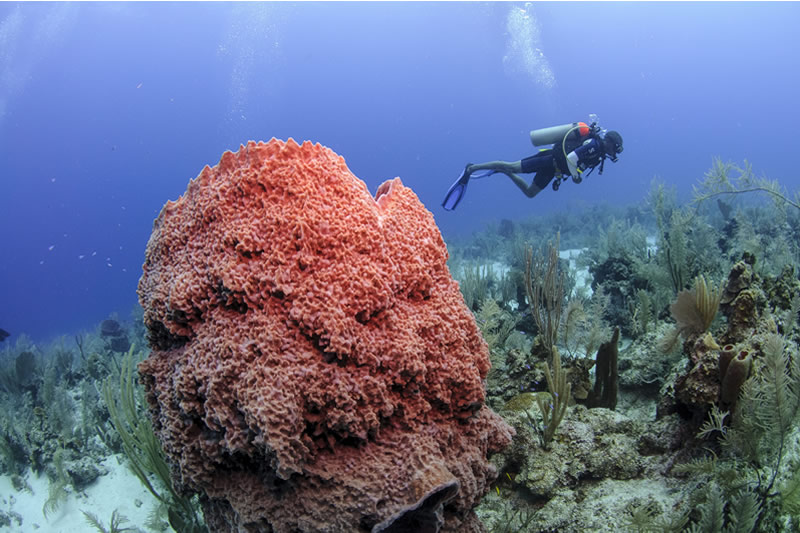 4. Count yourself fortunate if you spot a jaguar during your stay in Belize. This nation is home to the only jaguar sanctuary in the world and while they are shy and nocturnal, you might still get lucky enough to see one.
5. Sail into a cave on a roomy inflatable for a peek at the underworld on a cave tubing adventure. Subterranean rivers host visitors, taking tubers through intriguing caves carved out of the earth by nature eons ago.
6. There's zip-lining and there's Belize zip lining. Sail over forest or jungle canopies where only birds and the occasional high-climbing primate hang out. No other zip lining experience compares.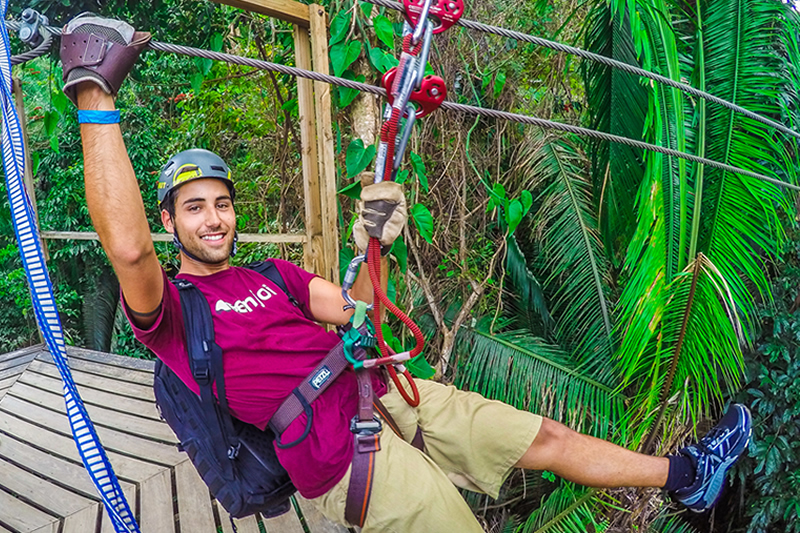 7. Experience as many cayes and atolls as time allows. These snippets of land rise up from the ocean, offering myriad opportunities to check out isolated havens, wildlife sanctuaries, and languid beaches.
8. Visit any of the nation's Maya ruins. There are 900+ in the country! You don't have to see all of them but expect your imagination to kick into high gear at each stop.
9. Not every Maya archaeological site is located above ground. Caves like Actun Tunichil Muknal (ATM) are unique and reveal artifacts, ritual items, and skeletal remains left behind after these indigenous people mysteriously vanished.
10. Travel the Hummingbird Highway, the equivalent of the U.S.'s Route 66! This scenic drive introduces you to Belize's ever-changing landscape that includes limestone hills, green mountains, citrus farms, and more.
11. Spend time in Placencia Village where gourmet eateries, pubs, bars, and cafes flourish. Ask about a sister resort split stay with Laru Baya Resort on the Placencia Peninsula, one of Belize's most popular beach destinations and it's beloved by sunbathers, snorkelers, and divers. Prefer a quieter place to indulge your passion for water sports? Come to Hopkins instead. And we've got you covered there too with a Belizean Dreams Resort split stay.
12. Vacation on an island. What could be more authentic? Ease into the luxury of Coco Plum Island Resort. It's small. Tropical. Private and intimate. Expect to be treated like a celebrity throughout your stay.
Here's the best news of all: Every one of the adventures on the aforementioned list are on the Coco Plum activity menu. Authenticity? Belize is home to the word and your visit treats you to a daily dose. Who needs a reality TV show or Disney trip when you can enjoy the real thing?
1-800-763-7360