For snorkelers and divers whose bucket lists include experiencing as many reefs on the planet as possible, it's within reach to check off two of the most remarkable on the planet without having to leave the Caribbean rim. Belize's majestic Barrier Reef is only the second of its kind on earth and for reef aficionados, Glover's Reef is also in close proximity.
How can you experience both and still travel only a few hours by plane to reach them? By grabbing a flight to Belize. For reef-starved snorkelers and divers, this news is more than welcome, which is why opportunities to vacation off the coast of Belize are not just available but irresistible.
It is easy to get to Belize
Which airlines can transport you to Belize in just a few hours? American and United Airlines launched service in Fall 2020. Delta resumed service before Thanksgiving 2020, and both COPA and SunCountry will return in 2021. If you live in Denver or Dallas, you are especially fortunate since flights originating in both cities are already beginning to fill with sun-seekers.
Just in case you're in need of more incentives, we suggest a sojourn at Coco Plum Island Resort, the adults-only property where island living meets unlimited opportunities to snorkel and dive. Whether you're experienced or you just love water sports because they lift your spirit, this island resort is your ticket to paradise. In fact, current discounted rates mean you can vacation even longer by taking advantage of Belize vacation packages and deals.
Check out Manta Island Resort – Coco Plum's Sister Property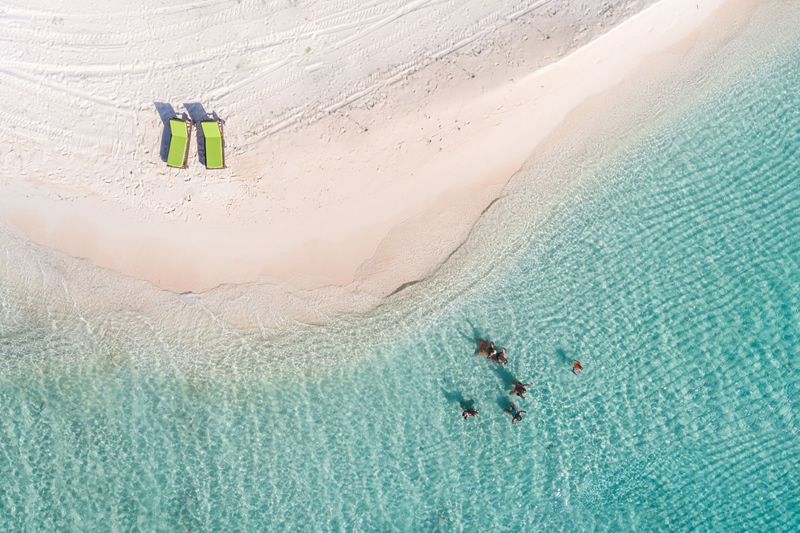 But don't turn away from this opportunity if you've got kids and want to introduce them to the joy of water sports. Coco Plum's new sister property, Manta Island Resort, is also close to the Belize Barrier Reef and located on Glover's Reef, so no member of your family needs to miss out when planning your Belize holiday thanks to Manta's nine luxury cabanas, pool, and a wealth of amenities.
At Coco Plum Island Resort, you won't find a better way to spend vacation time as winds and snow whip across North American while you lie in the sun enjoying the island's unique mix of relaxation and activities, so if the reef calls, and you want to experience it first hand, a sojourn at Coco Plum Resort deserves to be on your calendar.
In case you're interested in Manta Island, you can follow this new resort on social media sites like Instagram, Facebook, Youtube, and Pinterest.
Explore the Belize Barrier Reef This Winter
The ball's in your court. Coco Plum Island Resort plus convenient flights make this an ideal way to escape the winter while indulging your passion for all of the activities Belize reefs promise. That stated, the island is small and since flights returned to Belize, reservations for a limited number of accommodations have soared. Contact the resort now so you don't find yourself left out in the cold!
1-800-763-7360
Check out our newest Sister Resort: