Life isn't always fair, as you've likely concluded. Not being able to get your first choice – be it an entrée on a menu, an outfit that doesn't come in your size or fully-booked airline flights at the only time you can travel – is a bummer. Don't despair. Losing one's first choice of Belize vacations has been called a blessing in disguise by travelers trying to book accommodations at Coco Plum Island Resort, only to be told the island is filled to capacity.
Happily, Coco Plum belongs to a fabulous family of Belize all-inclusive resorts, each of which is equally lush and accommodating. If, for any reason, you can't coordinate your 2021 island vacation with the Coco Plum Reservation Team, we'd love to introduce you to that property's equally compelling sisters: Manta Island, Belizean Dreams and Laru Beya. All of these deliver on a summer escape experience that's unique and fabulous. The Coco Plum Reservation Team would be more than happy to book your vacation with any of these resorts.
Manta Island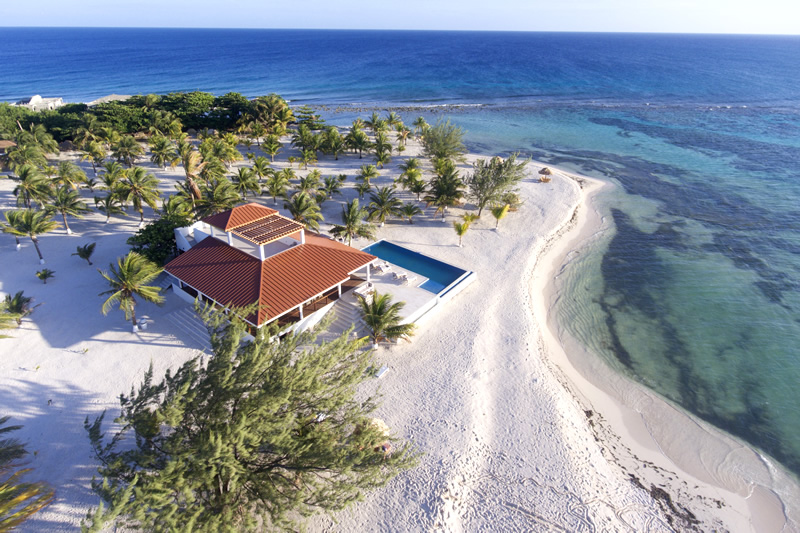 Is it possible to provide guests with off-the-grid Belize vacations while doubling down on barefoot luxury on an island? The answer is yes. As the newest addition to the family and just 36 miles off the Belize coastline, Manta Island Resort is more than a place to be pampered and treated like royalty. It's an authentic tropical escape.
Looking for a remote place to enjoy the company of friends and family as well as meet new "friends" this is the place for you! Staff is wonderful, food is terrific and the location, UNBELIZABLE!!! We were referred to this resort when their sister resort was full and it was such a surprise…Being able to kayak, paddle board or swim out to some of the world's best snorkeling is also a huge plus with this resort. You will not be disappointed! BOOK IT!
As part of Glover's Reef Atoll, this area is part of a World Heritage Site and Marine Reserve, so the diversity of creatures beneath the Caribbean Sea surface is breathtaking. With only 9 oceanfront cabanas on the island, guests enjoy unprecedented privacy. Glimpse the Belize all-inclusive vacation packages available to Manta Island guests.
Belizean Dreams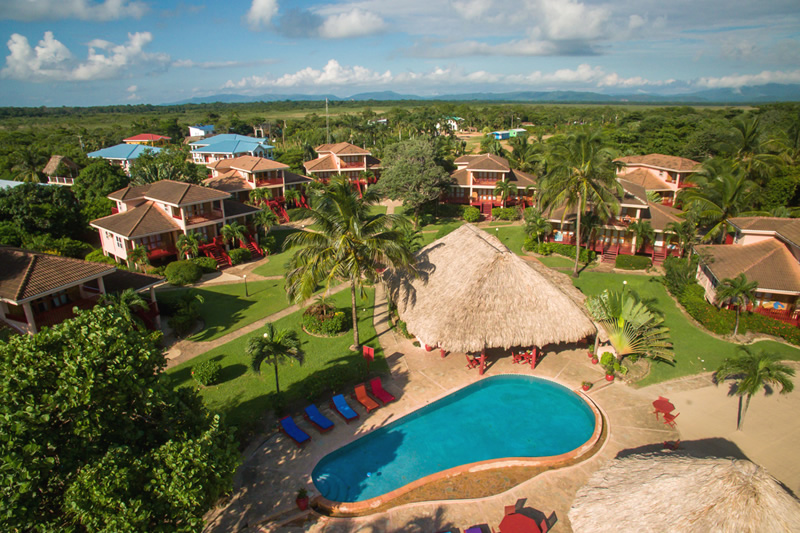 If you'd like to see how it feels to sojourn at one of the best Belize all-inclusive resorts, the award-winning, family-friendly Belizean Dreams Resort will delight you and your travel companions. It's located in Hopkins Village, so if experiencing the true essence of Belize and its people is your idea of a great vacation, this is the ideal resort.
We read the reviews for months before we went and thought, no way, this place can't be THAT amazing. The reviews are true, it IS that amazing. From all of the communication prior to arrival to the moment Simon picked us up at the Dangriga airport and then returned us, there is not one thing that we can complain about NOT ONE.
Discover a manicured beach, fabulous ocean views from digs and options found within each of this resort's Belize all-inclusive vacation packages. Turn your disappointment at learning Coco Plum is filled into bliss the minute you peruse this resort's amenities, lush lodgings, fabulous food and sensational tours.
Laru Beya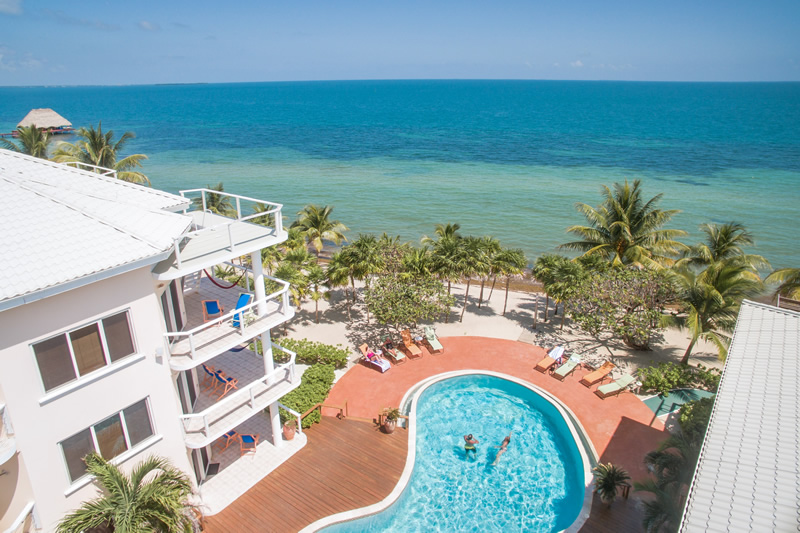 Located on Belize's popular Placencia peninsula, Laru Beya is close to the Garifuna village of Seine Bight where guests find cultural nirvana amid the warm and friendly people they meet. This quiet, comfortable haven is three miles from the village of Placencia, known for its restaurant and bar scene for those who like their Belize vacations to be a mix of daytime and nighttime adventures.
WOW we all loved this place. Everything was wonderful. The staff went way out to provide great service. The rooms were large and nicely appointed. We felt like we were staying with family. The restaurants served excellent food and drinks. They have bikes and golf carts available too!
Laru Beya Belize all-inclusive vacation packages are equally compelling for folks who know value and top-notch service the moment they see it, and that's exactly what this resort delivers. Don't be surprised if this Belize all-inclusive resort proves to be so much fun, you'll wonder why you worried about Coco Plum Island Resort being completely booked!
1-800-763-7360