Are you looking for a way to celebrate your wedding so dramatically, friends and family will be talking about it for years to come? How about renting an entire island for your nuptials and reception? Is this a pipe dream? Not if you book Coco Plum Caye where every palm tree and tropical flower is prepared to witness your big day.
Not convinced that it's possible to do this on an ordinary budget? Ask couples who have booked a Coco Plum island rental after realizing that a New York City bash would set them back $88,000. Book the entire island for $10,000 less and then divide the cost of your getaway between the 32 guests and the island can be all yours during low season.
Get Married on a Private Island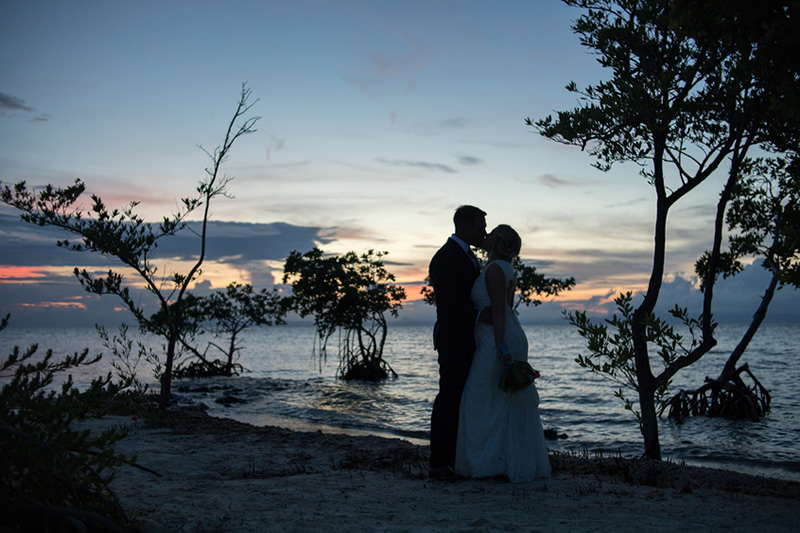 Okay. So maybe you don't need the entire island to celebrate in grand style. How about Coco Plum's all-exclusive destination wedding package that shows guests you have the good taste to stage your affair at a resort that just won the 2019 Conde Nast Johansen award for Best Property for Weddings, Parties, and Special Occasions in the Caribbean?
Have it your way on this gorgeous private island surrounded by turquoise seas and just a short boat ride away from jungles, rainforests, ancient Maya temples and other activities that have made Belize the adventure vacation capital of the Caribbean. Guests will applaud the fact that they need only fly two hours from southern U.S. cities to get to Belize, at which point the journey to Coco Plum Island is a breeze. The local Belize reservation office will even coordinate your travel once you arrive into the country.
Rent a Private Island for a Belize Wedding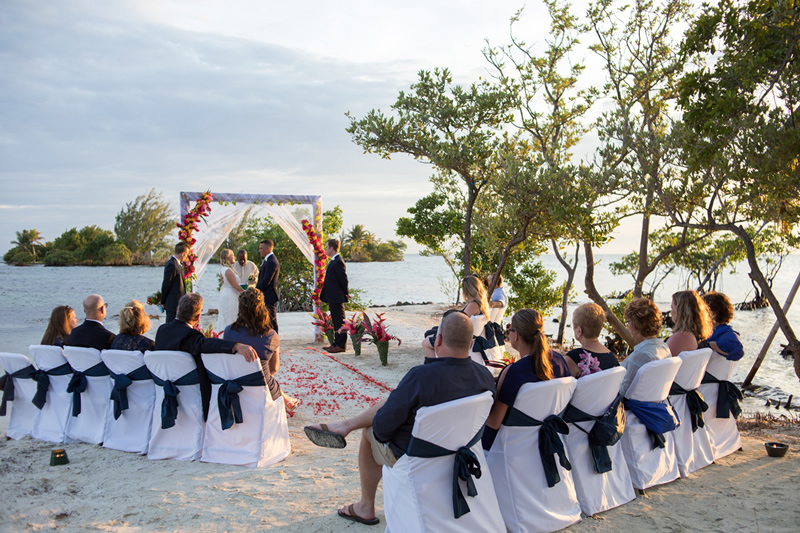 Brides and grooms receive everything they seek if they choose a Coco Plum Belize wedding package: A choice of decorated wedding sites, wedding cake, champagne, boutonniere and bouquet, still and video photography. Coco Plum is happy to provide witnesses, too. Further, the staff helps couples complete the paperwork necessary to marry in Belize.
Plan a reception that costs about 1/10th the cost you would pay if you stayed at home and tack on a Belize honeymoon since you're already in paradise and you've saved a bundle on the wedding. There's so much more to this blissful experience, you'll want to read every detail on the wedding package page.
Book Your Dream Wedding at Coco Plum Island Resort in Belize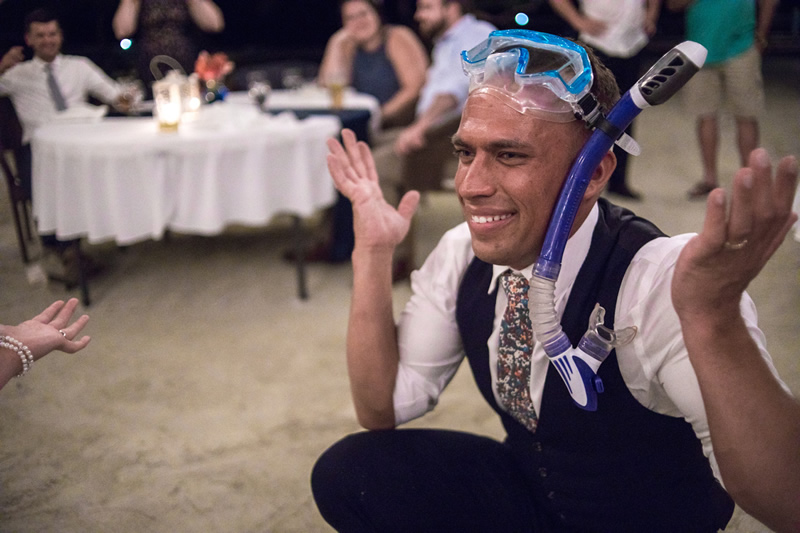 If visions of flowers, vows on a beach and romance aren't dancing in your head by now, you won't be the first couple to share this vision with friends and family and get their enthusiastic buy-in. Don't be surprised if so many of them want to be on hand to witness your big day that you wind up booking all or most of the island's accommodations. See: you really can rent a tropical island for your wedding celebration if you choose Coco Plum Island as your destination!