Experiential travel is revolutionary. Find out for yourself how Belize delivers on this type of travel.
If you haven't heard of the experiential travel movement, you probably need a vacation more than most! It's one of today's hottest tourism trends. The adjective refers to taking a holiday that involves immersing oneself into a culture by being more than just "an observer." And there's no better place to do this than Belize.
Need an example? Experiential vacationers don't just observe the great barrier reef when they visit Belize: they jump in and explore activities associated with this natural wonder. Such experiences are good for the soul and a great antidote to stress, but the best part of experiential travel is the sense of joy and accomplishment those who take this road discover within themselves.

Where will you go for your experiential holiday?
To a wondrous tropical island resort called Coco Plum. The word experiential could easily have been coined there because although this lush paradise is small and tidy, the list of activities you can enjoy during your stay has been described as "breathtaking."
Travel industry experts point to the diminution of "sedentary" travel experiences and point out that ages and even disabilities are no barrier to folks bitten by the experiential travel bug. While on the island, your host will cater to your every whim and introduce you to the treasures that are Belize!
Pick and choose from these experiences
While luxuriating in your private, elegant Coco Plum Island Resort digs, enjoy the island's amenities: spa services, Yoga, a fabulous restaurant, and since you're surrounded by beach, grab a swim every time the spirit moves you. Once you're rested and ready for a taste of Belize, day trips arranged by staff include the best Belize has to offer.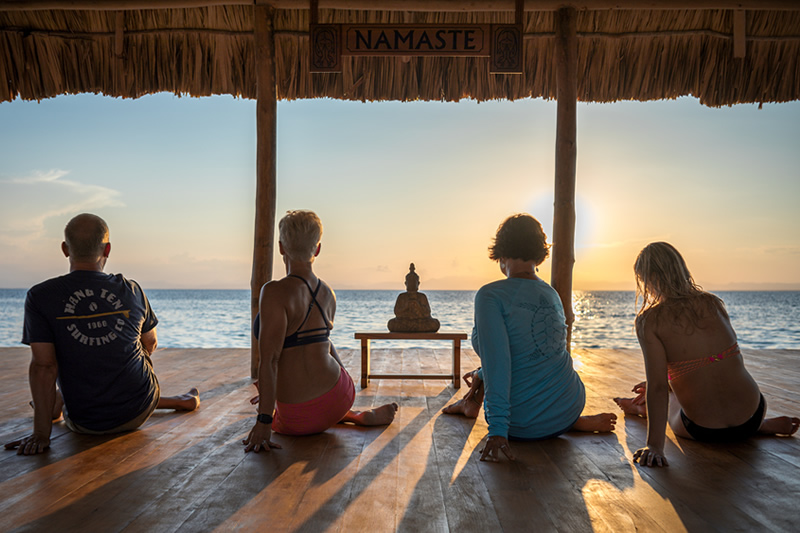 -Indulge in Belize food, prepared to entice all of your senses. Dining on the island is a treat and food-focused excursions off the island are eclectic and fun.
-Surround yourself with Belize's warm, welcoming people. Travel inland on shopping and sightseeing trips and don't be surprised if you fall in love with everyone you meet.
-Belizean cultural experiences are everywhere you look and include festivals, markets, sprawling Maya ruins and you can see how rum, chocolate, and other products are made.
-Does nature get more glorious than rain forests, jungles, waterfalls and tranquil lagoons? Hardly. But unless you headquarter at a location that offers respite from your time on the go, you won't be half as energized during your stay.
Does experiential travel impact everything about a person's travel perspective? You bet it does. Even your body can benefit if you go all in and try dynamic experiences like zip lining and jungle trail trekking.
When last were you invited to take a dynamic vacation catering to your tastes, interests, and curiosity? This travel niche has won the hearts and minds of tourists. You'll understand why when you get your first taste of experiential travel.
1-800-763-7360