National Public Radio (NPR) rarely takes a frivolous approach to news, so when its website reported on the wave of revenge travel, the topic begged to be investigated. Even Forbes magazine editors produced an article about this strange-sounding new trend and according to NPR reporter Manuela Lopez Restrepo, it's a very real movement. "If you feel like everyone is on vacation without you right now, you might be right," she notes, citing "vacation-starved Americans" who are enthusiastically making up for the time they lost during COVID.
Should you get in on the revenge travel trend?
Now that the phrase has been added to pop dictionaries, why wouldn't you want to grab your share of revenge travel to make up for experiences that had to be scuttled due to the pandemic? The urge to travel has become so pervasive of late, "If travelers have any animosity, it might be toward the idea of staying home this summer," said one frustrated traveler for whom price increases associated with vacations don't matter.
But why would you empty your bank account when you can snag a fabulous Caribbean getaway on a private island engaging in adventures you've dreamed about over the past few years? Central America is emerging from its pandemic lethargy, and you won't have to pay a fortune to enjoy all of the perks Coco Plum Island Resort has to offer where you're invited to unplug, disconnect from devices, reconnect with nature and each other!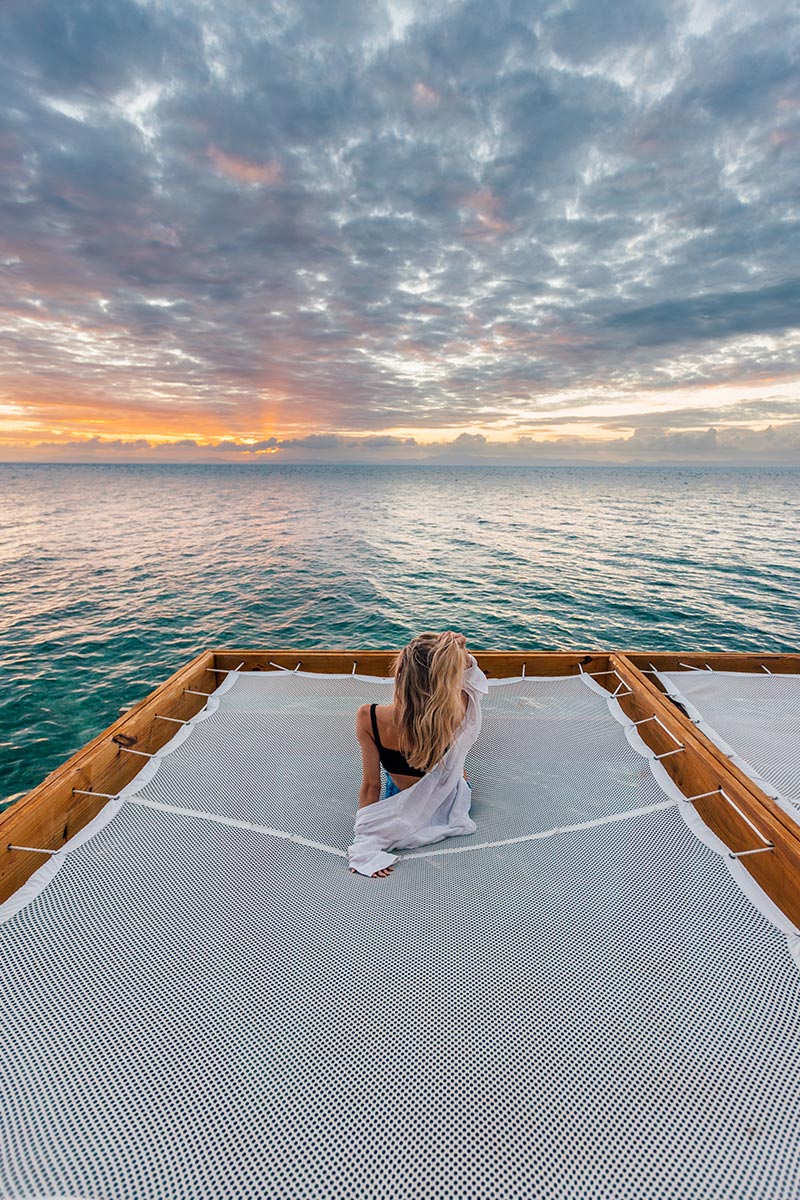 An island dedicated to healing, pleasure, and restoration
If you're like a wealth of people emerging from COVID, you grew overly dependent on technology that connected you to the outside world during the pandemic. In some cases, relationships suffered. A survey of websites offering therapeutic advice to couples whose relationships took a dive all recommend a vacation to help mend couples. In terms of the quality of that getaway, nothing surpasses a small private island where guests are few, but the perks are many. It's the ideal place to repair relationships while unplugging and disconnecting.
Count on everything about your getaway to be idyllic on Coco Plum. A handful of small beachfront digs guarantee the privacy and heightened intimacy. Onsite amenities are fun and exciting, and for those who find pleasure-enhancing tours to be ideal for reconnecting, guests have myriad choices. Since the resort's Belize all-inclusive package, add-ons, and a la carte tours deliver on variety, checking your devices for calls and e-mails will be the last thing on your minds!
Coco Plum Island Resort's Serenity Spa menu is enticing, and you can minimize the cost of your getaway by taking advantage of the island's current special deal. It must be claimed by February 19, 2023, so acting quickly gives you an advantage. Revenge travel? George Herbert coined the phrase "Living well is the best revenge," and you can count on your island experience to enhance everything about your life—including your relationship!
1-800-763-7360