How many people call Belize home? Around 400,000 yet there are 10 distinct societies that make up the heart and soul of Belize. We'd like to introduce them to you.
Chinese: Around 2% of Belizeans identify as Chinese and they lovingly cling to their rich cultural identities. Originally brought to Belize as indentured laborers, this society remains close by retaining their uniqueness via organizations like the Belize Chinese Association.
Creoles: Descendants of British settlers and African slaves, Creoles once made up 60% of the population. That number is now around 24%. At the heart of this thriving society is a fascinating belief system that harkens back to the society's African roots.
East Indians: Though they make up only around 3% of the nation's populace, their unique contributions of food, history, culture, dress, and dance help weave the fabric of the nation into a beautiful quilt and their place in Belize society remains an important factor in Belize commerce.
European: Given the long British colonization, the Queen's English is but one of the cultural gifts given by the Brits, but you'll also run into the descendants of conquering Spaniards, French, and a smattering of other European nations.
Garifuna: With approximately 8% of the population, the Garifuna have a unique history. The Garifuna culture was first developed on the small Caribbean island of St. Vincent, where the descendants of African slaves intermarried with indigenous people. In 1832, the British government forced them to leave en masse, which is when they fled by canoe overseas to the coast of Belize. Every year on November 19, the Garifuna people commemorate their arrival in Belize with the festival of Garifuna Settlement Day.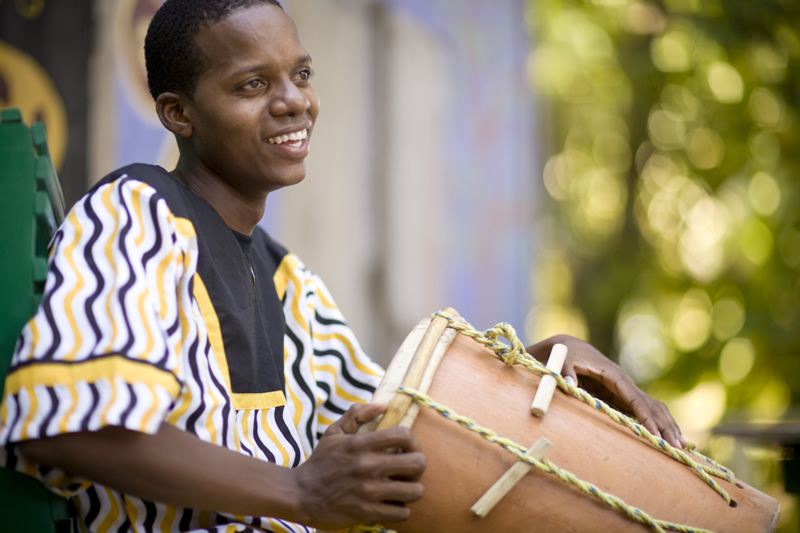 Lebanese: Lebanese residents have made up in power what they lack in numbers. Migration in the 1900s from the Middle East triggered by news of endless opportunities brought a small number of Lebanese to the region who made homes and established a vibrant community.
Mayas: As ancestors of this region's sophisticated and precocious original people, the Mayas of Belize now number only around 11% yet they retain their deeply held beliefs, lifestyles, and heritage by living in small villages, many near ceremonial sites of the earliest settlements.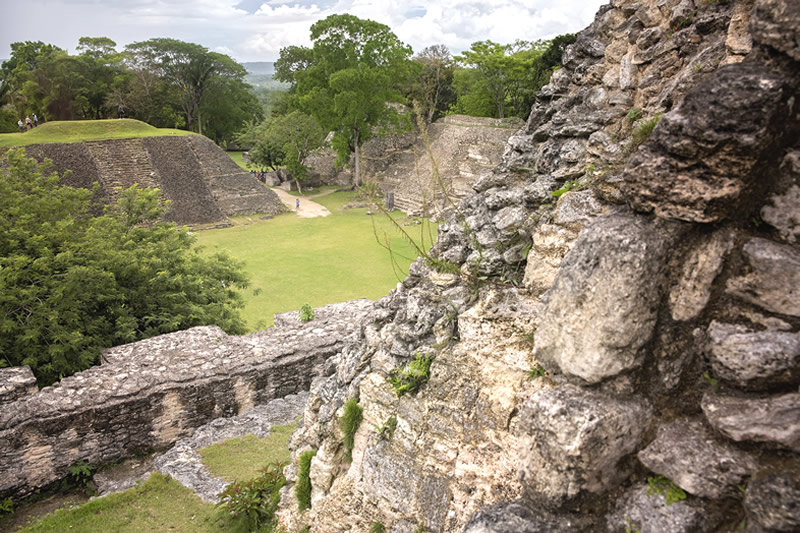 Mennonites: To escape religious persecution, the Mennonites crossed an ocean to live in peace. Though choosing to remain isolated from the mainstream, Mennonites dominate Belize's dairy industry despite representing only around 4% of the nation's total population.
Mestizos: The word mestizo is Spanish for "mixed" and accurately describes a vibrant society of people whose Spanish and Amerindian ancestors settled in this region, intermarried, and currently make up one of Belize's largest social segments, representing 52.9% of the nation's ethnic makeup.
U.S. ex-pats: Why add a 10th category? Because Belize is home to U.S. and Canadian citizens are delighted to trade the fast pace and stressors of their homelands for a more relaxing lifestyle where the only thing that delights ex-pats more than the weather is the retirement perks they enjoy.
Where can you meet all of these folks? By finding one heavenly place to headquarter so you can fan out over the nation to see the lifestyles of these distinct Belize societies. Make it an island vacation at the amazing Coco Plum Island Resort and you'll develop a deep appreciation for all these people, many of whom call Belize home because the ocean waves washing ashore steps from tropical accommodations brought so many of them to this melting pot of a nation!
1-800-763-7360