You're truly, madly, deeply in love but your budget could use a little love to show your sweetie how much you care. Don't give up on the dream. A paradise off the coast of Belize is the exception to the rule: This adults-only island won't require you to liquidate your stock portfolio to afford a romantic stay.
Coco Plum Island Resort has it all: It's close to the U.S., everyone speaks English and you can afford a getaway by taking advantage of this island's desire to help promote your romance by offering you several ways to save money, but before we do that, we'd like to whet your appetite by telling you more.
About Coco Plum Island Resort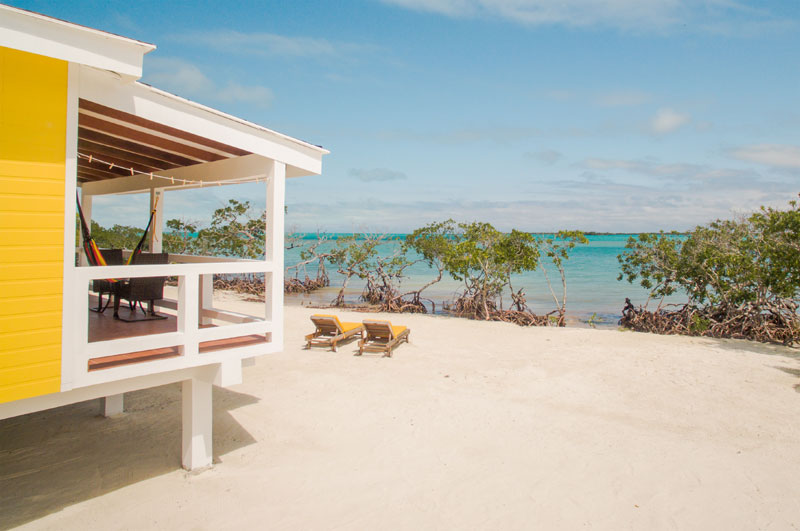 Coco Plum is as much a state of mind as it is a destination. The island's periphery is lavished with pristine beaches that meet Caribbean waters like a lover's embrace. There are only 18 private cabanas so reclusive romantics are overjoyed to see that each is discreetly placed amid palm trees and tropical plants for ultimate privacy.
Guests can choose to come to at the island's award-winning restaurant to partake in flavors representing traditional Maya, Mestizo, and Garifuna dishes, but if you don't want to break the spell, dining on your cabana's balcony or porch is as easy as letting staff know that you two want to be alone.
How to have it all and save money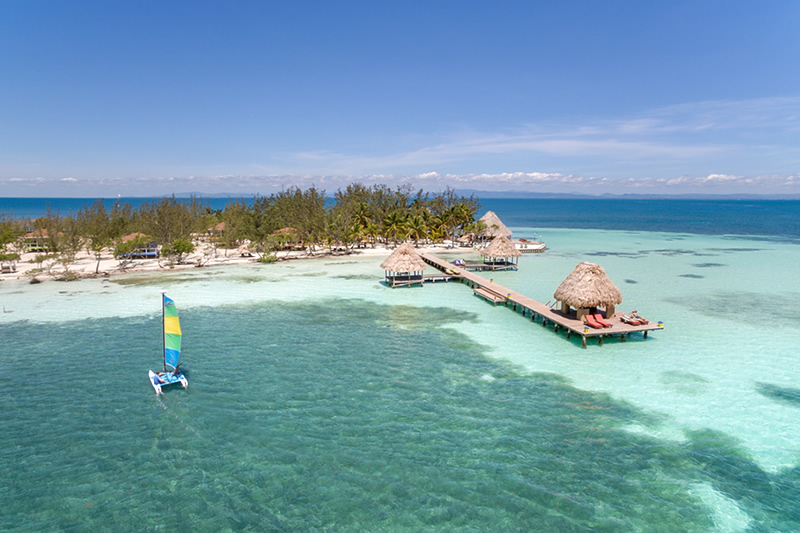 Since all sojourns on the island are all-inclusive affairs, every Belize vacation package includes gorgeous accommodations, meals, and activities so you start out saving money from the get-go. But there are even more savings to be had while staying at the 2020 #1 Hotel For Romance in the World as picked by TripAdvisor travelers.
Depending upon your quick action and how fast romantics fill island cabanas, you could be eligible for a $500 discount. Further, the length of your stay may also factor into savings. For example, stay a week and your bill will be discounted by $350. Stay between 11 and 13 nights and we can't reveal how generous Coco Plum staff can be, so see what awaits on our Belize vacation specials page.
Island amenities are awesome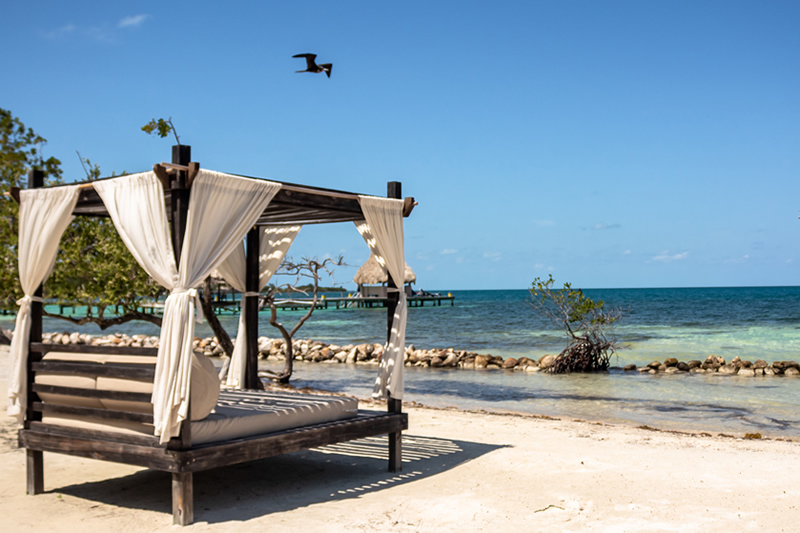 Some couples come to Coco Plum intending to spend all of their time canoodling, but others are eager to get out and have fun, so they jump at the chance to enjoy romantic meals dockside, visits to the Serenity Spa and yoga studio, the resort pool and so much more.
If roaming around in the waters surrounding Coco Plum sounds good, wait until you try your hand at kayaking, paddle boarding, or piloting a Hobie cat around the island's shoreline. The resort's expansive weekly adventure tour schedule takes you to Belize's hot spots so you don't miss a thing.
Admit it: You saw the word afford in our title and thought, "Yeah, right!", expecting a bare-bones island with little to recommend it. Surprise, surprise. This truly is Eden and you are invited to become whatever version of Adam and Eve you care to be at this exceptional haven that redefines the meaning of romance.
1-800-763-7360