Winter will be over and your spirit is likely to be starved for sun. Why wait until July or August for a getaway when Belize wants to put out a welcome mat for you during the month of May?
You probably don't need a push to consider coming to Belize in May. Your work colleagues are grumpy. You're fed up with the weather. And you probably know that affordable airfares can get you to Belize in just a couple of hours.
Mind if we sweeten the experience? How about spending your vacation on a private island? What could be more sublime? Coco Plum Island Resort off the Belize mainland, is your ticket to bliss.
Accommodations are gorgeous, the island is pristine, and you breathe deeply as the ocean tickles your toes and the sun warms your soul. Ask staff to recommend May happenings on the mainland during your stay if these five suggestions don't satisfy your appetite for adventure and fun.
1. Show up on May 1st for Labour Day. You don't have to sit through the speech given by the Labour Minister, but you will want to stick around for the festivities that include parades, demonstrations, rallies, kite flying contests, horse and cycle races and opportunities to give thanks that you're not at work on this day!
2. Cavort with sharks. Migrating whale sharks show up in Belize every May. These are not the species that scared movie goers so much, they're still recovering from Steven Spielberg's film "Jaws." Though the largest marine mammals in the ocean, these sharks get along with humans, so if you would like to hang out, ask your Coco Plum host to fix you up with a licensed tour operator and you're good to go.
3. May festivals deliver on sunny weather (think 83-degrees F by day), so you won't run into temperature or rain issues while pursuing May celebrations. Drop in at Belmopan's National Agricultural Fair where exhibits, races and a beauty pageant await. If you bring your mom to Belize, she may not care about that pageant, but she will thank you for the best Mother's Day ever on the 14th.
4. Do you miss Downton Abbey? Come celebrate Queen Elizabeth's birthday and Commonwealth Day, both of which take place on May 22nd. Attend bicycle and horse races, fun and games throughout the country. Your Coco Plum host can help you plan an itinerary so you don't miss a thing.
5. Having had your fill of beautiful days, gorgeous weather, side trips to rain forests and jungles, Maya ruins and caves—plus an amazing number of animal reserves under the nation's protection—it's time for the mother of all celebrations: Belize's legendary Chocolate Festival.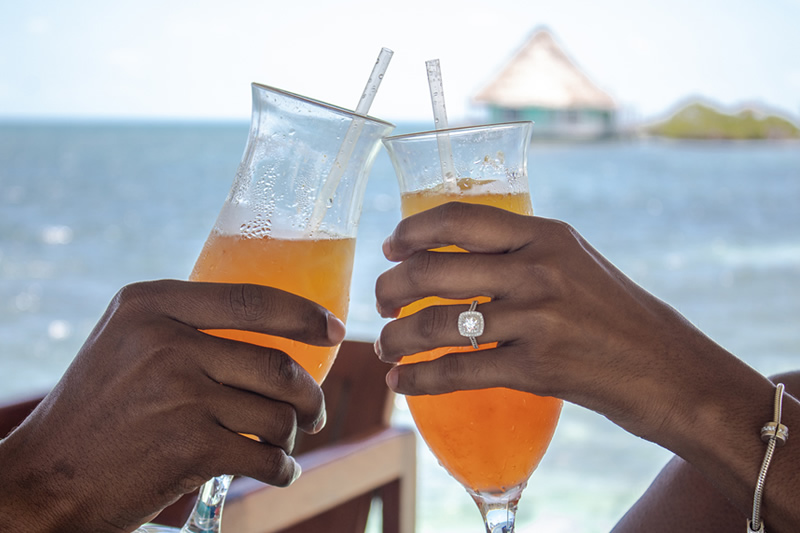 The Chocolate Festival is the perfect conclusion to your Belize visit so take in the street parties, music and fun. This event lasts from May 24th to the 26th. Bring your appetite, your mother (or not) and don't be afraid to sample the chocolate beer. It's as divine as the island you call home during your month of May visit. Cheers!
1-800-763-7360