Coco Plum is the #1 Hotel Destination for Romance in the World

Is it possible to win too many awards? Not according to Coco Plum Island Resort management and staff, each of whom awakens every day ready to add to the popular resort's list of accolades.
"This is no one-time accomplishment," says Kimberly Castillo, the Marketing Manager at Coco Plum Island Resort. "Rather than resting on our laurels every time we win an award, we make a collective commitment to up our game. We like being known as the island resort running out of room to hang plaques that attest to the excellence we strive to achieve 24/7. Every TripAdvisor award we receive represents a challenge to continue to run a resort that is so popular, finding an available cabana can take time!"
TripAdvisor awards are particularly coveted, say staffers. This resource is a favorite of travelers who turn to it first for information about where to go, what to do and where to stay, so when the TripAdvisor logo that indicates excellence appears anywhere on a property, travelers take notice.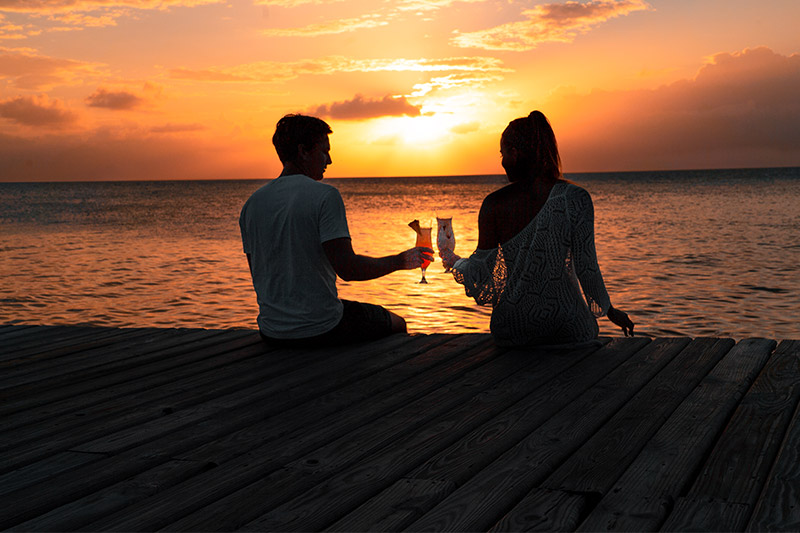 The Best of the Best
Travelers' Choice winners are now honored as Travelers' Choice Best of the Best, representing the most exceptional, highest-rated properties around the world. These businesses are among the top 1% of all listings on TripAdvisor. Having been ranked at the top of varying categories since 2014, being named #1 on the TripAdvisor list in the categories of Top 25 for service, small hotels and romance within Central America and World categories in 2020 is particularly important since Coco Plum was forced to confront the COVID virus head-on by adapting protocols and practices to World Health Organization standards. Of particular pride is their place as the only resort from Belize to be honored in several categories and especially to be selected the #1 in the World in the category of Romance.
Coco Plum Island's 2020 Travelers' Choice Best of the Best awards:
TripAdvisor ROMANCE Awards
#1 Hotel for Romance in the WORLD
#1 Hotel for Romance in Central America
TripAdvisor SERVICE Awards
#1 Hotel for Service in Central America
#3 Hotel for Service in the WORLD
TripAdvisor Top SMALL HOTELS Awards
#1 Hotel for Small Hotel in Central America
#9 Hotel for Small Hotel in the WORLD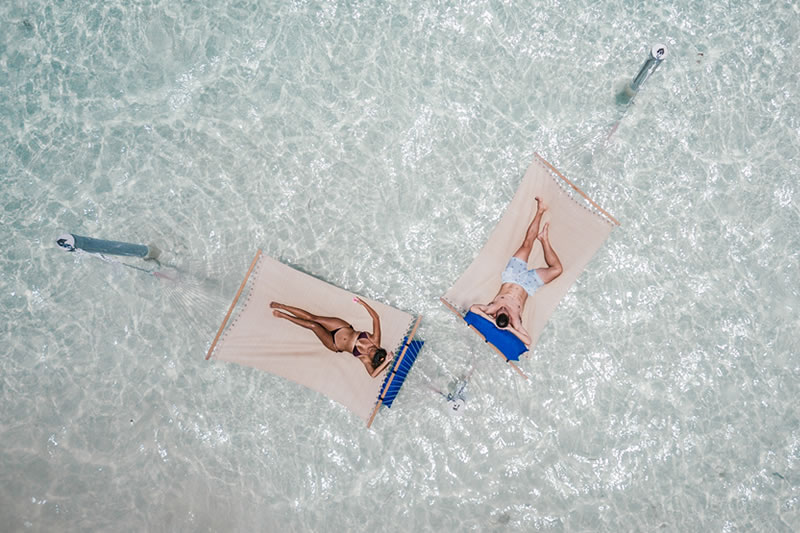 Adults Only Oasis
Ideally situated in close proximity to the U.S. and offering a private island experience that has no equal, Coco Plum prides itself on delivering the safe, luxurious, intimate experience visitors can only find on a tranquil island where crowds are non-existent and everything from locally-grown organic produce used for gourmet meals to uniquely-furnished private sanctuaries are the norm rather than the exception.
TripAdvisor's regular assessments of properties are on-going, thorough and focused, says Kimberly, so "We don't take anything for granted when it comes to making sure that we are always ready for scrutiny when it comes to their rating criteria. But we don't do all of this to win awards. We do it for our guests," she adds.
"We like hearing, 'I see that you've won another award!' from guests who wouldn't stay elsewhere each time we post a new plaque. I believe that this is a testament to our devotion to service and quality. Winning so many TripAdvisor awards is like icing on a cake and we love every bite!"
Coco Plum Island Resort is an exclusive, 16-acre destination located off the Coast of Dangriga, Belize. Accommodations include suites, premium cabanas and one 3-bedroom/3-bathroom over water villa designed to create the ultimate retreat for adults only. Amenities include private beach views and water toys exclusively for guest's enjoyment. Visitors dine at the Maya-inspired, thatched-roof, island restaurant specializing in Caribbean cuisine. Guests are also offered myriad marine and jungle tour opportunities when selecting all inclusive Belize vacation packages. For more information about Coco Plum and the resort's many awards, contact 1-800-763-7360 or Email [email protected].