Island Activities at Coco Plum Island Resort, Belize
Often referred to as the best place to "be as relaxed or as adventurous as you wish," Coco Plum Island Resort offers plenty of opportunities to explore the surrounding waters. With miles of secluded beach on your own private island and only 42 guests on the resort at any given time, the island is essentially yours to do as your wish. Lounge, relax, or set sail … this is what island life is all about!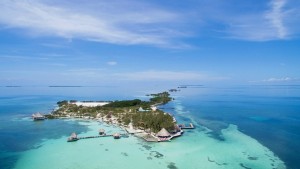 Located just miles away from the second largest barrier reef in the world and surrounded by turquoise waters, our Belize island offers a peak into the abundant and healthy marine life. Explore on your own with your loved one or let our expert guides show you their favorite spots. Island living at its finest, our guests enjoy complimentary use of the hobie cats, stand-up paddle boards, kayaks, as well as our snorkeling and fishing gear – it's all part of our Belize all inclusive packages.
1.) Hobie Cat Sailing, Kayaking, and SUP's.
The calm waters surrounding Coco Plum are ideal for all levels of water sport enthusiasts. Take a tour of Coco Plum on our kayaks and SUP's to get a full view of the island. Be sure to wear sunscreen and a hat as you will surely get a lot of sun!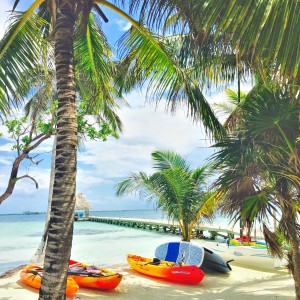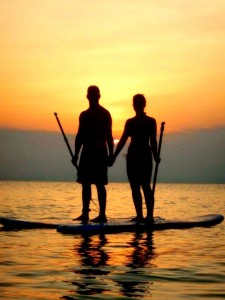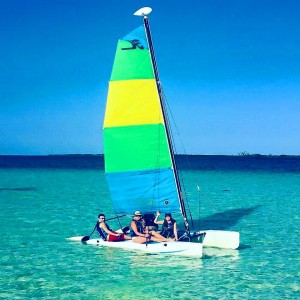 2.) Fishing.
Experience the thrill of fishing in Belize where it's possible to catch different species year round! Whether you are an expert or a novice fisherman/fisherwoman, Coco Plum is the place to get the catch of a lifetime. For one, the shallow waters surrounding our island are prime for fly fishing expeditions. Wade on your own or let our guides take you out to play catch and release with the elusive bonefish, permits, and tarpon. Take a fishing trip in deeper waters for a chance to catch barracuda, grouper, or mackerel. The locals also enjoy "drop" fishing with a simple line, hook, and sinker to catch various types of snapper – these are perfect to bring back to the island where the kitchen will cook your fresh catch anyway you like.
Learn more about our all inclusive fishing packages here. Or, you can also let us know ahead of time and we can book fishing excursions for you!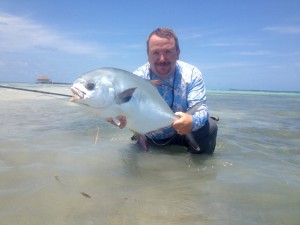 3.) Diving.
Belize is home to world class diving along the largest living barrier reef in the world. If you are an avid diver, we definitely recommend our all inclusive dive package where guests go on two dives to some of the best spots along the Souther Barrier Reef per day. Enjoy our speciality dives to the historic Belize Blue Hole which has been designated the Eighth Wonder of the World. Our divers will have opportunity to dive the depths of this magnificent sinkhole as well as stops along Lighthouse Reef Atoll and the "Aquarium." You can be sure to have an unforgettable, bucket list worthy experience while diving in Belize!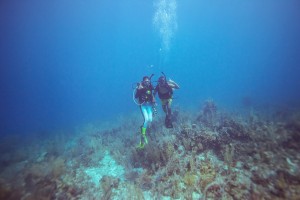 4.) Snorkeling.
Snorkeling is a great way to see all the underwater life that Belize has to offer without the pressure of diving. Simply swim and float atop the water and be on the lookout for a wide array of creatures – rays, nurse sharks, colorful fish and more! Here at Coco Plum our all inclusive packages include weekly snorkel trips to several stops along the Southern Barrier Reef with our experienced guides (weather permitting). If you've never snorkeled before, we recommend snorkeling around the shallow spots on the island before your tour – our guides are always happy to help!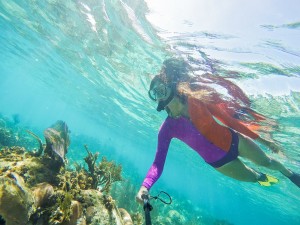 5.) Do Nothing at All.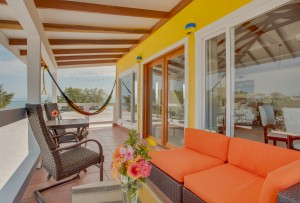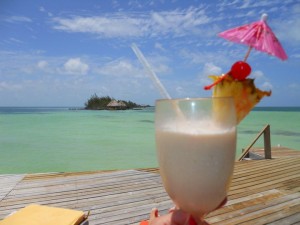 Adventure and relaxation await at Coco Plum Island Resort. Do it all or do nothing at all.
We'll see you in paradise!
Regards,
Coco Plum Bloggers
Call or Email our reservations office today!
1-800-763-7360
contact@cocoplumcay.com