Few travel resources are as trustworthy as Frommer's, so when the publication chose Belize as an editorial focus on sustainable travel, plenty of tourists took notice. What is sustainable travel? "Sustainable tourism is conscientious travel," say, editors, where the environment is prioritized, and host communities are highly respected.
Also called ecotourism and ethical tourism, this mode of vacationing has become such an important focus, a professional society, the International Ecotourism Society (TIES), was established to identify and encourage this type of travel. Goals like these underpin this important movement:
Minimizing negative impact on the environment
Emphasizing cultural awareness and respect
Promoting conservation and cultural diversity
Respecting the host nation's political, environmental, and social sensitivities.
Belize: A premier ecotourism destination
Hillary Clinton wrote that "It takes a village to raise a child," thus it takes multiple factors to create dynamic ecotourism in this small Central American nation. Tourism entities, government, populace, and hospitality partners are all committed to a model of sustainability in which the environment is prioritized in concert with the preservation of culture, diversity, and carbon offsetting.
These factors are considered by members of Belize's resort community to be sacrosanct, particularly island resorts like Coco Plum Island Resort where Mother Nature rules and everything about the environment is respected when it comes to the way this resort is operated.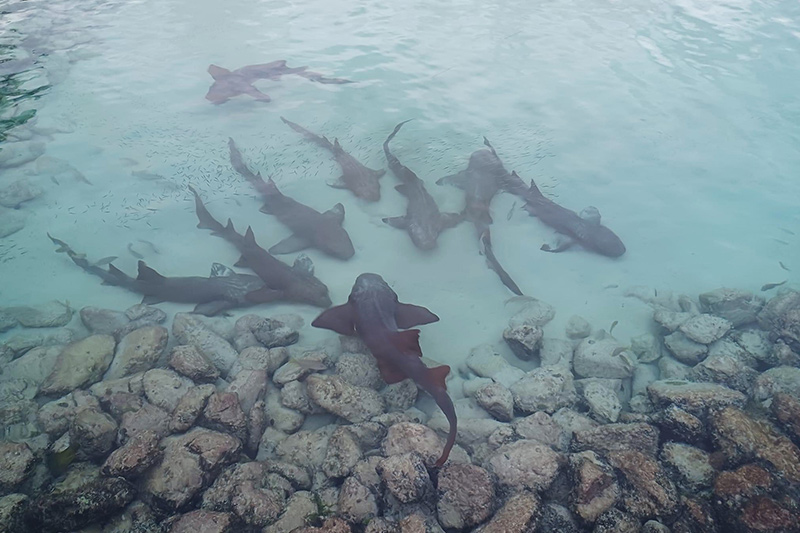 Find out how fabulous a sustainable vacation can be
At Coco Plum Island Resort, one peek at this 16-acre spot of unspoiled beauty tells you all you need to know about management and staff's respect for the environment. From using local materials to build sea-facing cottages to the natural landscape that attracts visitors to this sanctuary of tranquility, every effort is made to balance sustainable practices while patronizing local businesses and hiring some of the most welcoming community members to staff the resort.
Coco Plum not only offers guests a vacation at a resort that promotes sustainability, but also the laid-back luxury guests crave when they vacation. Summers are especially great times to stay on the island because low season rates help guests stick to their budget. Further, Belize all inclusive packages cover every aspect of an island stay and a current sale could motivate you to see what laid-back luxury feels like from the perspective of a poolside deck chair or hammock.
Importantly, you'll witness the results of Belize's approach to sustainability via Coco Plum tours and activities that explore the best Belize has to offer, but don't take our word for it! One couple wrote this note following their vacation: "My wife and I stayed twice as active on this trip than any other resort we had been to in last 5-10 yrs. Between the snorkel trips (absolutely awesome) to the land excursions we were having the time of our lives!" Sound like the note you'd like to write once you realize that sustainability and laid-back luxury are compatible at Coco Plum Island Resort?