Getting insider tips from folks who live overseas year-round can turn an ordinary vacation into an unforgettable one. Visit Belize and the memories you make will be priceless.
When one delighted traveler proclaimed Belize "the land that time forgot," her friends were curious about the statement. She was referring to the fact that Belize is one of the last unspoiled destinations in the Central American/Caribbean region. Instead of big crowds, high prices and awful traffic, she found Belize to be unique among nations.
How has Belize managed to maintain its character despite becoming the destination of choice for scuba divers, adventure junkies, honeymooners, couples and newlyweds? Because the government, tourism entities and people of Belize insist upon maintaining the country's charm and uniqueness! Visitor numbers keep rising. Here are just 10 of the reasons for this phenomenon.
Belize Facts
1. There's only one international airport servicing Belize because the nation doesn't require more due to its small size.
2. One of the best gifts the Brits gave Belize was the English language. You'll hear lots of exotic languages spoken when you visit—Garifuna, Maya, Spanish and Creole—but English is on everyone's lips!
3. Belize's government follows the British system and the British Royal family is beloved by everyone.
4. Belize is home to hundreds of ancient Maya temples and caves. One of the most popular is the ATM Cave. Some visitors do nothing but roam through these amazing above ground and underworld chambers.
5. There are so many islands, cayes and atolls off the Belize coast, nobody can agree on the number. One of the most beloved? Coco Plum Caye where the Coco Plum Island Resort treats guests like they're royalty, too.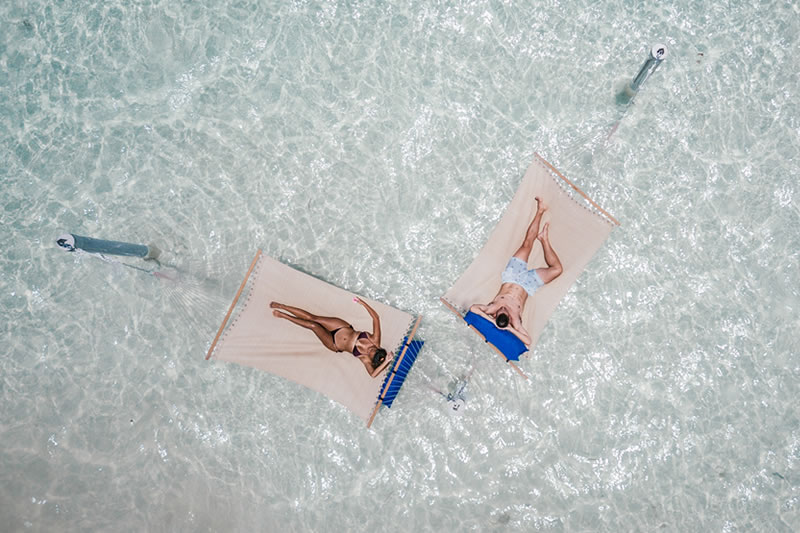 6. No currency apps required to pay for things during your visit. The exchange rate is $1USD to $2BZD. Easy, right?
7. Hate crowds? Fewer than 500,000 people live in Belize. It's the least populated nation in Central America.
8. You couldn't find friendlier, more welcoming people if you tried.
9. Indulge your passion for every marine sport under the sun. Dive the Blue Hole. Snorkel the Great Barrier Reef. Go deep-sea fishing. Stay at Coco Plum Island Resort and all of these are at your fingertips.
10. So many airlines service Belize from neighboring nations that travelers have many choices. Visitors from southern U.S. states may spend just a few hours aloft before arriving in Belize.
Make it the ultimate stay!
Visiting Belize and enjoying these aforementioned experiences can be elevated if you decide to make it an island stay. Imagine yourself sunning on a private island surrounded by 16-acres of beachfront. Coco Plum Island Resort's all inclusive Belize vacation packages cover everything from luxury suites to meals and more. You couldn't get more value for your time and money if you tried.
See for yourself why Belize and Coco Plum Island Resort make the ideal destination point for stressed-out souls, newlyweds, couples, and groups seeking an island vacation that's out of the ordinary. Belizeans are proud to show off their homeland—a place where history, culture and Mother Nature meet to deliver a holiday experience that has no equal in Central America.
1-800-763-7360