You're free at last – vaccinated and celebrating the easing of travel restrictions. Best of all, you've got a long weekend and crave sun and fun. You could consider a pricey stay at a U.S. resort that requires you to sit on a plane for hours or you could fly to Belize, just a few hours away, for an island vacation that's extraordinary.
Sound like the perfect Belize vacation but you worry that private islands are just for the rich and famous, costing more for a weekend than you spent on your car? Not so. Coco Plum Island Resort is the private island Belize resort specializing in unique long weekend itineraries like these examples:
-Visit Belize's past at the awe-inspiring Maya ruins at Xunantunich. To reach the "Maiden of the Rock," you will cross the Mopan River on a hand-cranked ferry before reaching this grand archaeological site. Enroute to the ruin, you'll drive along the Hummingbird Highway where small villages and the nation's capital provide a mini-tour of the land. No worries about transport; Coco Plum provides that as part of your stay.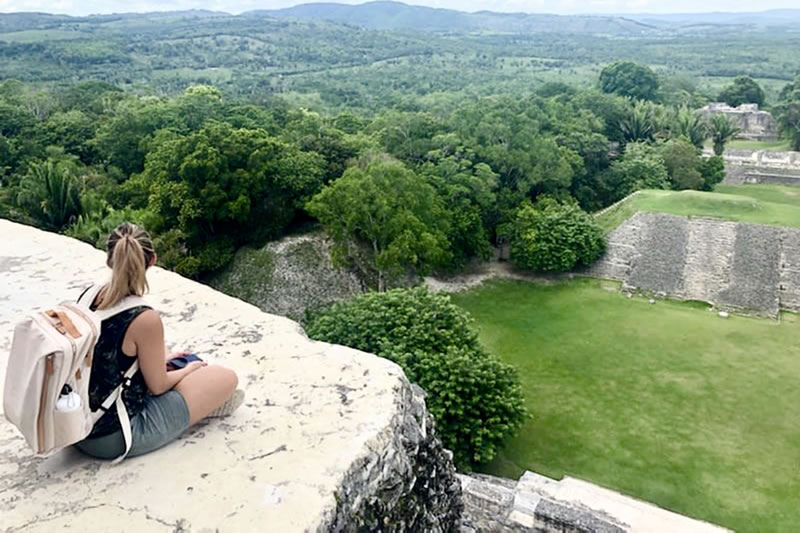 -Gird your loins for the adventure that could be the highlight of your stay on the island: A day spent zip lining and cave tubing. Guides assist you during both adventures where you have your chance to fly over the rainforest and float into Belize's only Maya underworld cave. Not quite ready for these experiences? No worries. Spend the time being fascinated by creatures at the Belize Zoo.
-A Belize vacation without snorkeling? Unthinkable. And since you'll be sojourning on an island in the Caribbean Sea, you can round out your weekend itinerary with a snorkeling adventure at a location astronauts can see from outer space: The Belize Barrier Reef. Your Coco Plum hosts will see to everything from gear to guides so you don't have to lift a finger. Add other aquatic adventures – sailing, diving, and fishing – to your itinerary if you wish.
-Perhaps you don't mind admitting that the most adventure you'd like to experience can be had by staying at this private island Belize resort for the entirety of your getaway and taking a pass on adventure. There's plenty to do that will fill your extended stay with fun and relaxation. Swim in the resort pool, birdwatch, try kayaking, paddleboarding or pilot a Hobie cat. You don't have to step foot off the island to have a fabulous time.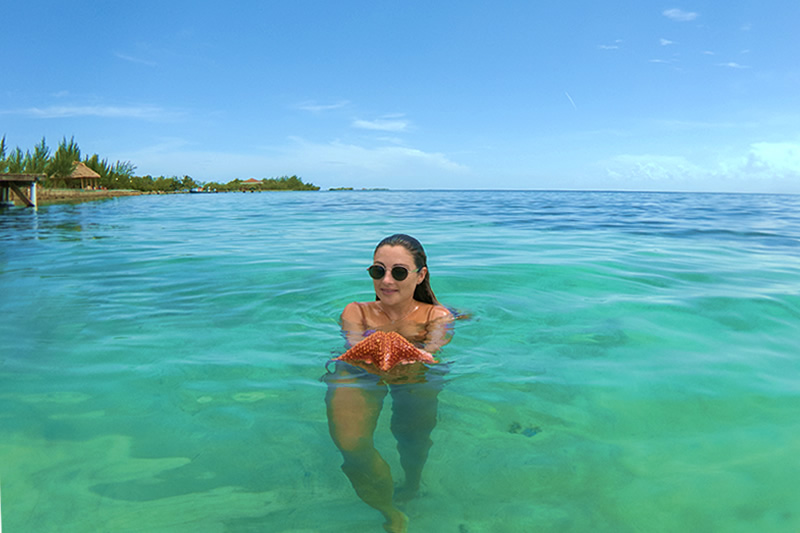 The secret to the best weekend ever? Book one of the island's Belize all inclusive packages that allow you to tailor your private island Belize resort stay to meet your desires. No matter which package you choose, everything is included: a gorgeous private cabana, delicious meals, local alcoholic beverages, water sports, and transport to and from the island. You won't want to leave. But you must, so why not emulate frequent guests by promising to return to the island just as soon as you get your next weekend off?
1-800-763-7360