The world would be a boring place to navigate if superlatives didn't exist. Can't remember the definition of a superlative? These are words that spice up our conversations, like tallest, funniest, most beautiful and most romantic.
Why insert this English lesson into the void when you're packing for a Belize getaway? Because superlatives are appropriate when describing Belize's epic natural wonders and since everyone in the nation speaks English, feel free to use as many when visiting all six of these breathtaking sites.
1. The Belize Barrier Reef. Going to Belize and taking a pass on the second longest barrier reef on the planet? Unthinkable. Dive, snorkel, fish, sail or hang out long enough to appreciate a reef visible from outer space that's home to 1400 species of marine life.
2. The Belize Blue Hole. Discovery Channel scientists call this destination one of the "The 10 Most Amazing Places on Earth," a sentiment shared by Jacques Cousteau. Why go to the Middle East to gaze at the Sphinx and the Pyramids when you can get to Belize in a couple of hours by plane to dive this challenging hole in all of its magnificence?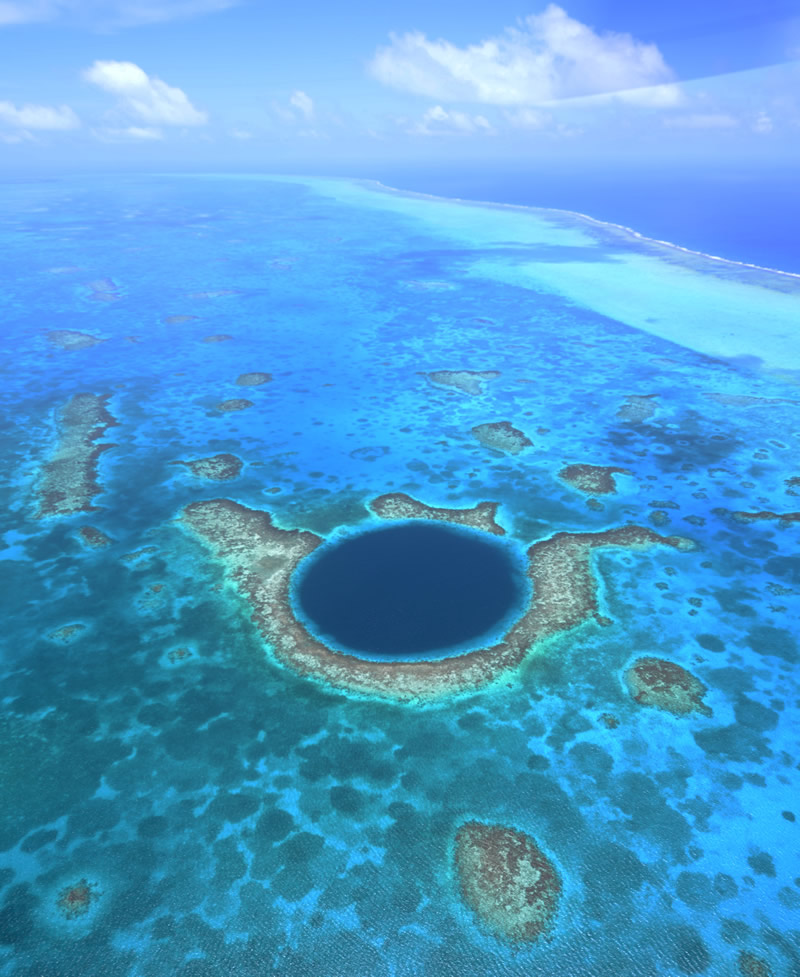 3. The ATM Cave. The Actun Tunichil Muknal (ATM) cave once served as a secret site overseen by priests responsible for conducting ancient Maya rituals, some of which included sacrifices to the gods. This mesmerizing cave is not only awesome to behold, but you'll glimpse left-behind skeletons, pottery and more. Our sister resort, Belizean Dreams, offers a specialty tour to this location.
4. St. Herman's Inland Blue Hole. If diving the aforementioned Blue Hole is too daunting, visit St. Herman's inland Blue Hole instead. Hike through jungle to a fascinating cave Maya shamans believed led to The Underworld. Float past 5-million-year-old crystal formations from your perch on an inner tube before you arrive at the crystal blue hole for a refreshing swim that caps a stunning day.
5. Cockscomb Basin Wildlife Sanctuary. Search for endangered Jaguar roaming the only protected Jaguar reserve on the planet. This is sacred space for these magnificent cats – it will be for you, too, if you are lucky enough to spot one.
6. Glovers Reef Atoll. This partially-submerged dot of land off Belize's southern coast is the reef's outermost boundary and just one of three atolls off the coast. Glover's Reef is home to one of the most impressive resorts in the Caribbean: Manta Island Resort, a stunning paradise for guests.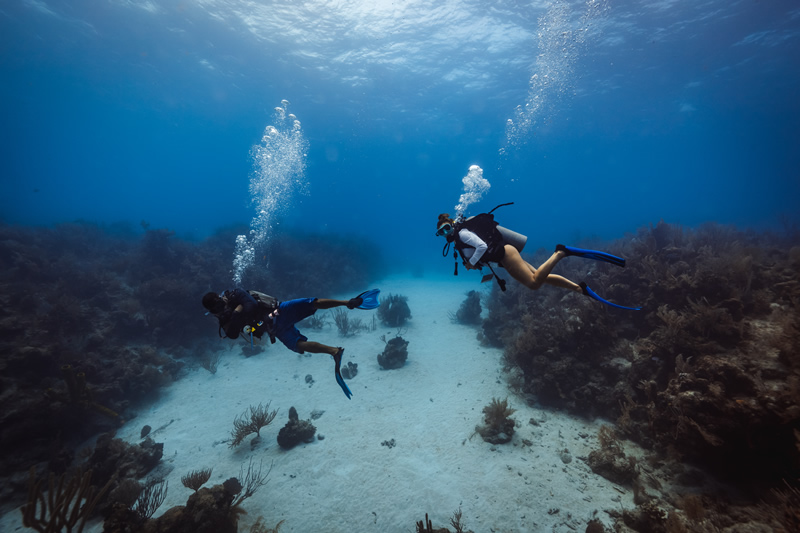 Sojourn at Manta Raye's sister property, Coco Plum Caye, if you crave an exceptional adult's-only vacation. TripAdvisor's 2021 #1 Hotel for Romance in Central America, Coco Plum measures just 16 acres, so the entire island is smaller and more intimate than Glover's Reef.
Find bliss on steroids courtesy of Coco Plum island perks that include an onsite spa, enticing tour menu and more, all bundled into packages that save money and include gourmet dining, beverages, the private cabana of your dreams plus tours and activities.
Pick the Belize all inclusive package that entices you and prepare to be impressed every day as you tour the aforementioned wonders, but if you're like most guests, your stay on the island could be the most stunning part of your holiday and worthy of every superlative you can come up with!