Kathleen and David looked at the calendar hanging on the wall. "Looks like it's just you and me this Christmas," she said with a shrug after learning that their kids wouldn't be coming home this year. 
"We could invite friends over," he suggested. 
"I've already talked to friends, and they've made plans with kids and relatives. We're on our own, David!"
"Something tells me you have already come up with a solution," he laughed.
"Yup. An island Christmas. Can you imagine lounging under a palm tree strung with festive lights instead of worrying whether the cat will attack and dismantle the ornaments on our tree?"
"I'm listening," he said taking another sip of his coffee. 
"Remember when the Robinson's went to Belize and stayed on an island off the coast? Well, I called them, and they are still raving about their stay at Coco Plum Island Resort, so I went to the property's website and discovered the ideal answer to our "empty nest" Christmas."
"If I recall correctly, the reason the Robinsons loved the island so much had to do with the amount of privacy they enjoyed because it's so small and they're still raving about the personalized service."
"During my visit to the site I learned that despite the high season and a 7-night minimum stay requirement, there is still availability between December 18th and 27th or before the Christmas crowd arrives," she responded. 
"I knew there was a reason I married you. Smart and gorgeous!"
"Flattery will get you everywhere, but I'm still not sure you love the idea."
"What's not to love? We escape the snow, bask in the sun, swim, read the books that keep piling up, and to be honest, we may be getting older, but I don't think it would be hard for us to recapture the romance that got our relationship off to such an exciting start!" 
Kathleen laughed, nodding her head. She took David's hand, led him to their computer, and took him on a mini tour of the resort's environs via the photo gallery.
"I'm sold, but we'd better get moving if we don't want to be left out in the cold when December rolls around."
"Not to worry," Kathleen grinned. "We've got a reservation for a Belize all inclusive package so we can spend our time having fun and enjoying a Christmas holiday guaranteed to be so fabulous, we probably won't even miss the kids. But don't tell them that!"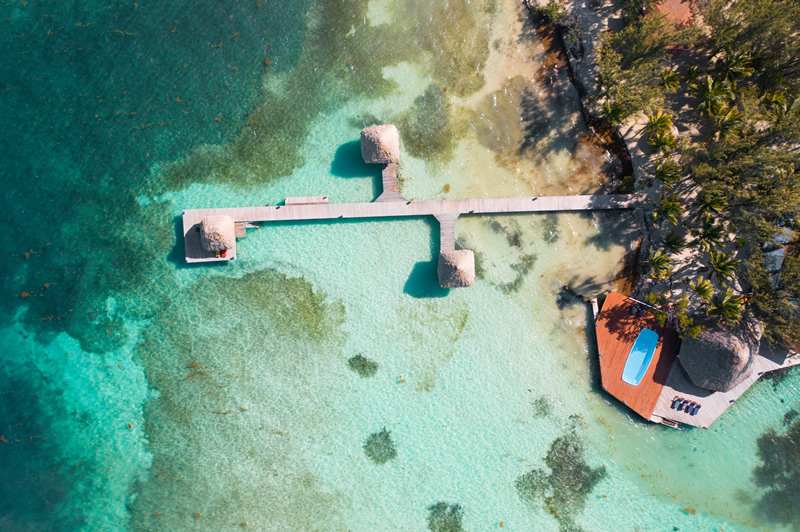 Take a page from Kathleen and David's playbook and consider making this the year you experience an exotic vacation at Coco Plum Island Resort. Want to think it over? Don't think too long. By the time you call 1-800-763-7360 for a reservation, the last cabana may be booked.
But don't fret; you've got options: a combo stay that pairs time on Coco Plum with stays at either Manta Island Resort or Laru Beya Resort. Since Coco Plum staffers are adroit at designing customized Belize vacations at these sister resorts, they'll happily help you, too.
"You think of everything," David said warmly as he kissed Kathleen, imagining all sorts of adventures awaiting the two during their fabulous vacation in the sun.
1-800-763-7360