Must you bid summer adieu when September arrives? Not if you visit Coco Plum Island Resort in Belize this month.
What a difference you'll experience between the moment you board your plane in North America and travel a couple of hours south to Belize where September is nothing more than an extension of summer. Need reasons to escape those dropping temperatures? Start with these five. You'll find more once you arrive and set your watch to island time.
Reason #1: The people of this nation celebrate the nation's birthday throughout September, so the nation is one big birthday party. This annual commemoration pays tribute to the 1798 Battle of St. George's Cay that helped establish the homeland, and the official anniversary of that date is September 10th. Must you limit your enthusiasm to that day alone? You can't be serious. Things just start to heat up on the 10th.
Reason #2: Stick around for the nation's Independence Day on September 21st. Belize is a relative newbie on the Central American map at age 41. Plenty of folks remember the day Belize's flag was hoisted after the British Honduran flag came down. Think Rio knows how to stage an Independence Day carnival? Who wants to travel that far when Belize's version of carnival is equally colorful, fun and lively?
Reason #3: The weather in Belize during September is too important not to list as a reason to vacation in September rather than raking leaves back home. Enjoy a laid-back island getaway at Coco Plum Island Resort and find out how it feels to be treated like a VIP. Yes, it rains on occasion, but those showers come and go at warp speed, much like affordable accommodations and tours that will disappear once winter approaches.
Reason #4: Are crowds a turn-off for you? Relax. You won't run into crowds, no matter where you go in September. Tour Maya ruins, dive the barrier reef, take jungle excursions and explore caves—get a front row seat to everything minus queues and waitlists. This lack of crowds in concert with affordable September rates at Coco Plum offers you a true island experience of restorative contemplation and tranquility.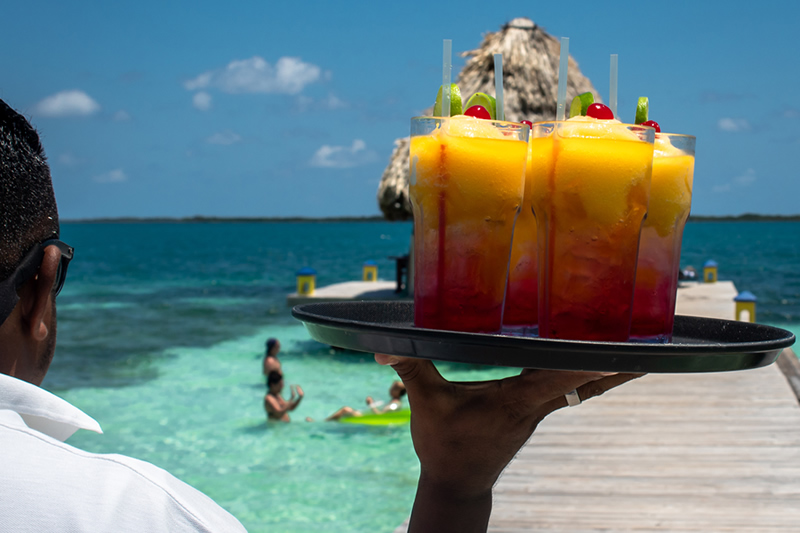 Reason #5: You're the person everyone points to when the question "Who loves a good party?" comes up. Since the month of September is one big party—and since Belizeans love nothing more than hosting guests from around the globe—you become an unofficial Belizean simply by joining the fun this month.
You won't find more hospitable, warm, and welcoming people, and when you settle into your clean and comfy Coco Plum digs, you get all of the attention you crave during your September island getaway. Sound irresistible? If you're reluctant to see summer disappear, a September Belize visit never disappoints.
1-800-763-7360