As a therapist, Dr. Nikki Starr encourages her patients to dream big. Will you take her advice or are you too overwhelmed by the thought of organizing a group trip to try?
Dr. Starr is more than a mental health professional; she's also a person deeply committed to helping people dream big. Why is this important in today's often-frightening world? Because "when we stop dreaming, we [also] stop living," she insists. Convinced that people need to dream big, she reminds anyone willing to listen that dreams are essential to our well-being. Without them, how many of us would miss out on life's biggest adventures?
Dreaming about a group island retreat?
Is it silly to imagine yourself relaxing on a private island surrounded by people with whom you have a variety of ties? Those ties could be emotional, professional or something in-between, but it's no secret that having a place that promotes intimacy and sharing are keys to a successful group retreat.
If you have been of the opinion that lush, private, Caribbean islands existed only on the pages of storybooks, travel magazines and your imagination, we've got news that you will welcome: Coco Plum Island Resort off the coast of mainland Belize is a tiny, gorgeous island that's idyllic for group travel.
Frequent guests book the entire island for family reunions, destination weddings, girlfriend and couples trips and few locations compare for work-related travel. Whatever your reason for gathering like-minded people at one destination, Coco Plum, Belize is prepared to handle your crowd, and who doesn't love a trip that calls for flip-flops over formal attire?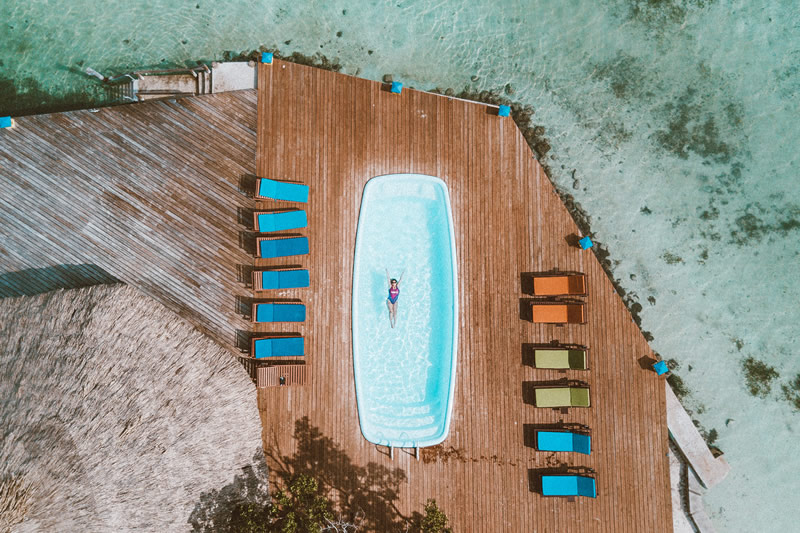 Rent an island? You're kidding, right?
Having enjoyed your island rental dream just long enough for reality to rear its head, the practical side of your brain keeps repeating, "Show me the money!" Unless your last name is DuPont, Rockefeller or Bezos, you won't be expected to pick up the entire tab for your stay. This is a group effort. Everyone contributes.
For around $2,500 per person, your 32-member travel party occupies lush accommodations, enjoys three gourmet meals daily and unlimited local drinks. That's not all. Included in this package are local airfare, adventure tours, and taxes. Up the per-person price for smaller parties if that's your group's goal.
If that sounds like a lot, visit this website to see how much it cost this group of just 23 people to stage a Florida retreat in 2016 that totaled $40,204.70. Dollar for dollar, you get more value at this Belize hot spot than you would by sticking around the U.S.!
Keep reading for more dreamy details
Check out the private island rental page to view the perks your party enjoys when you reserve the island for your Belize all inclusive vacation. A la carte items like spa massages and add-on adventures are yours for the asking, so why not contact us to discuss turning your projected group trip into actual dates?
Allow from 12 to 18 months in advance to secure your booking. All reservations run from either Saturday to Saturday or Sunday to Sunday, so take this into account before reaching out to us about your projected travel dates. Time to stop dreaming and start booking!
1-800-763-7360