Editors at Conde Nast Traveler do more than publish destination articles that inspire folks to see the world, and travel journalists are always on the lookout for scientific research that verifies motivations that drive human beings to seek new places, writes Jordi Lippe-McGraw who investigates the thin line between "vacations that we'd desperately love to relive," and those we'd as soon forget.
Using survey data from the University of Texas, Lippe-McGraw wondered what makes a vacation unforgettable. She reports that distracted folks who spend "more than two hours using phones and other devices were 26 percent less likely to remember vacation details" that have the potential to turn an ordinary getaway into an unforgettable one. Curious to know more? We were, too!
Haven't yet found your happy place?
It makes no sense to spend a fortune on travel only to be oblivious to the experience itself, which is why it can be critical for easily distracted people to seek the separation needed to fully immerse oneself in the magic of a destination, and what better place to do this than a private island where unplugging is not just possible but easy-to-do?
Take the short plane ride to Belize and you're already near nirvana. Book time at the unforgettable Coco Plum Island Resort where sun, personal service, and lush surroundings will do more to lift you out of your head than you imagine.
Would you rather awaken to waves, breezes, and migrating birds than be jolted to consciousness by Tweets, device alarms, and trappings that populate your sensibilities every day? This island offers you bliss and tranquility. Opt for the resort's Belize all-inclusive package and tailor your stay to your liking by selecting tours and add-ons guaranteed to be so enticing, you won't care what's happening back home. Sound like heaven? It is.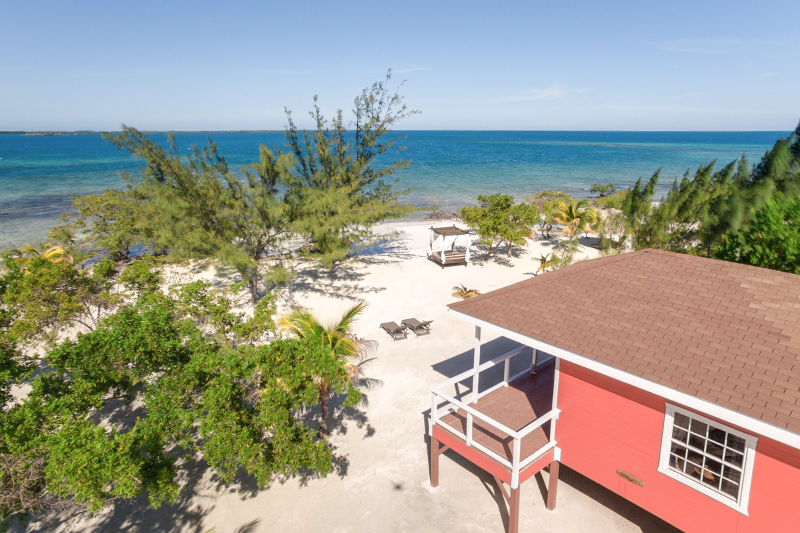 What will morph your holiday into an unforgettable one?
The simple answer to this question is being true to yourself by pursuing only the experiences that delight your mind, body, and spirit. That could be zip-lining over forest canopies, diving, or snorkeling the Belize Barrier Reef to observe life beneath the ocean surface that is so spectacular, you won't want to remove your gear and dry off!
Massage therapy, sunset cruises, fishing expeditions, and more are all on the Coco Plum tour menu, as are island-based amenities like the swimming pool, kayaks, paddle boards, catamarans, and endless beach offering blessed solitude when you're not enjoying beachfront digs where extraordinary privacy is yours.
No unforgettable vacation would be complete without access to a fabulous restaurant where culinary magic plus the best-stocked offshore bar await guests seeking world-class service for which this lush island is known. Sure, you'll take advantage of your electronics during your stay. You'll need your device to snap selfies. Don't be surprised if you tell staff, "I'll be back!" on the day you depart. Congratulations. You've found your happy place! Book now to take advantage of special rates for travel dates of May 30, 2023 – December 18, 2023. See more details on the Specials page.
1-800-763-7360