Heavenly honeymoons are the result of clever planning and a tropical destination like Belize has everything you could want from a Caribbean romantic getaway. Your ideas, love, and desire for an unforgettable post-wedding celebration require privacy and relaxation – both of which can be found at Coco Plum Island Resort where couples set romance standards and staff makes everything happen.
Islands – no longer the reserves of the rich and famous
When magazines like Travel and Leisure began profiling easy-to-rent islands in the Western Hemisphere, readers realized that island vacations can be affordable. But like honeymoons, no two islands are created equal, reason enough to take the word of honeymooners whose post-nuptial getaways at Coco Plum Island Resort are unforgettable.
What can you expect from your heavenly Coco Plum Island Resort honeymoon experience? Days and nights of privacy, romance, and fun as you learn more about each other than you ever imagined possible. While you're growing closer, revel in these delicious experiences that turn an ordinary honeymoon into an extraordinary one.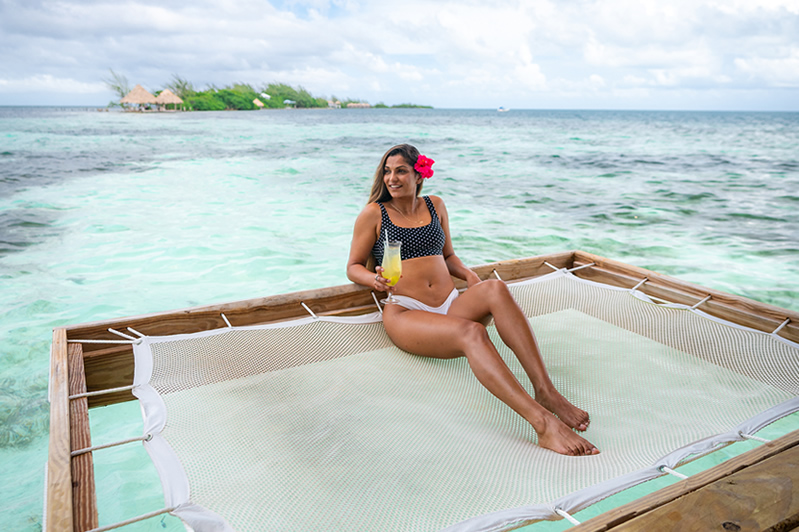 1. Unwind on the resort's beach beds, lounge chairs, and hammocks without moving a muscle. Staff is happy to bring you what you need – when you want it.
2. Coco Plum was rated #1 hotel for romance and designated the #1 small hotel in Central America by TripAdvisor readers. It's no secret that consumer reviewers speak the truth.
3. The entire island measures just 16-acres, yet newlyweds find it easy to get lost amid tropical splendor designed to offer lovers optimal privacy.
4. You love kids – you just don't want them around during your honeymoon. This adults-only resort gives couples solitude and peace minus unruly kids commandeering the resort's swimming pool!
5. Couples love Belize's all-inclusive package that bundle lodgings, meals, amenities, and tours and if you say yes to the Honeymoon and Romance add-on, you'll have it all.
6. Coco Plum spa couple's massages are sublime. You're going to want to schedule more than one.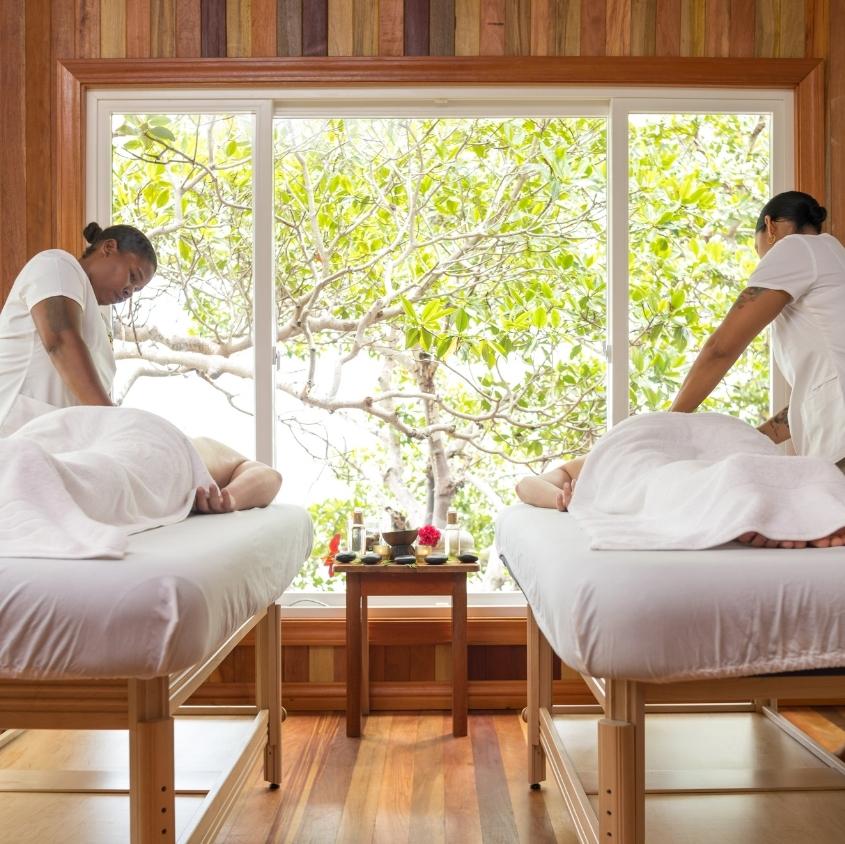 7. In addition to fabulous Belize-inspired cuisine at the resort's restaurant, couples are invited to take meals beneath the thatch-roofed, overwater palapa where candles and the moon illuminate the night.
8. Active couples have access to kayaks, stand-up paddleboards, and a Hobie catamaran. For newlyweds booking packages, pre-planned escapes are on the menu, too.
9. Share your first adventures as a married couple by availing yourselves of this exciting tour menu. It's hard to choose just one, but what better time to practice the art of compromise with your new spouse?
10. All Coco Plum accommodations face the Caribbean Sea and interiors are designed with romance in mind. From cabanas to villas, count on your digs to create a private world that's located at a discreet distance from other guests.
11. If your idea of honeymoon heaven is pairing island and mainland time, Coco Plum's Inland-Island option never disappoints.
There's more to learn about how to have a heavenly honeymoon at this exclusive island resort, so just as soon as you set your wedding date, you know what should be next on your list of tasks, right?
1-800-763-7360