From Fun to Fantasy: Why You Should Go Fishing in Belize
If you're looking for a reason to go fishing in Belize, here it is: Fish there and you'll live longer. It's true, says Antonio Balag, the 106-year-old fisherman interviewed on the Philippines' ABS/CBN News. Make Antonio Balag your role model and stay at Belize's award-winning Coco Plum Island Resort where the All Inclusive Fishing Package is sure to add years to your life.
Coco Plum Island: your fishing headquarters
Coco Plum Island knows how to get to the hearts of sports fishing fans by tailoring packages just for them. The world's second-largest barrier reef is situated just off the Belize coastline and everybody knows that reefs attract marine life like magnets.
You don't have to interrupt your busy life to take short flights from the U.S. to Belize because every season is fishing season in this part of the Caribbean. Pursue your passion by landing bonefish from March to October, large snapper, grouper, barracuda and mackerel year-round, and you'll find tarpon and wahoo here, too.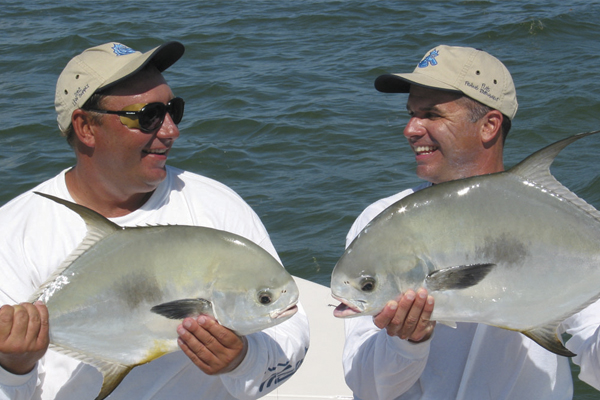 Package your trip to save a bundle
By booking a Coco Plum Island All Inclusive Fishing Package, you get all of the pleasure and none of the labor involved with finding a boat, gear, guide and extras one needs for adventures on the water. The impressive Fishing Package includes:
-Air transport to and from Belize International to Dangriga, your jumping-off point.
-Free use of kayaks, snorkel gear, paddle boards and Hobie cats on days you don't fish.
-Guide, boat and fuel for each full day of your stay .
-Breakfast and dinner at the resort plus a box lunch to keep you fueled at sea.
-Seasoned guides who know a thing or two about how to land the big ones.
-The extras you require to turn an ordinary fishing trip into an extraordinary one.
What you should to know
Bring your own fly-fishing equipment to Belize if this is your favorite fishing style and remember that your safety is the resort's biggest concern, so if the sea isn't perfect on the day you intend to go out, you will be rescheduled.
Not interested in fishing every day of your stay? No problem, you can add a fishing tour to any package. That said, taking advantage of most Coco Plum Island's Belize fishing tours requires 48-hours advance notice to secure your place, since package and a la carte fishing opportunities are so diverse, they tend to fill up fast.
Should you decide to visit Coco Plum Island around the spring holidays to swim and fish, we feel obligated to warn you about this ages-old Belizean superstition: If you swim on Good Friday, you will turn into a mermaid. This possibility will require you to ask your airline for bulkhead seating on the trip home so there's room for your tail! Contact the Reservation Team to book your stay today!