Unless you're a passionate ice skater, a downhill skier or you can't get enough cross-country snowshoeing across vast, snow-covered expanses when the weather drops, so do your spirits. Shorter, darker days — plus being surrounded by grumpy people battling colds — make you less than ebullient; reason enough to hop on a plane and head for Belize.
The flight from major U.S. cities lasts just a few hours; time enough for an attitude change guaranteed to take place at between 31,000- and 38,000-feet because you know that your carry-on is filled with shorts, tees and flip-flops. Need more convincing? We've got 5 good reasons to make plans to get out of the cold and into the sun — and every one of them is worthy of your attention.
Reason #1: Sunlight. Who doesn't need more? Your body craves it year-round and there's only so much a bottle of Vitamin D tablets can deliver. Time spent in the sun infuses your body with that much-needed vitamin and even short exposure times can help prevent cancer, keep your bones strong, and super-size your energy levels.
Reason #2: You can get and stay physical. We're not in the business of telling you what kind of physical activities will benefit you most, but wouldn't you rather swim, stroll through tropical gardens or snorkel in the Caribbean Sea rather than sledding until your nose and ears turn red? We have it on good authority that a day in the sun improves nocturnal activities, too.
Reason #3: You can save money. Believe it or not, all inclusive resorts like Coco Plum Island Resort off the coast of Belize won't cost you a fortune because this fabulous adults-only destination offers guests specials that are surprisingly affordable. This tiny private island will treat you to lush digs, fabulous meals, transport to and from the island on your arrival and departure days, plus so much more!
Reason #4: Crowds. What crowds? The entire island of Coco Plum is comprised of just 16 acres, so you couldn't run into a crowd if you tried. This remarkable resort was designed for intimate stays, the ultimate in privacy. It is run by a staff so professional, you'll see very few people — unless you can't stop yourself from making frequent visits to the spa during your stay.
Reason #5: Your heart and your lungs will improve once you get out of the cold. Lungs take a beating when temperatures drop, but your lungs, heart, and respiratory system all benefit when you relax, your blood pressure drops and you chill out rather than getting chilled to the bone.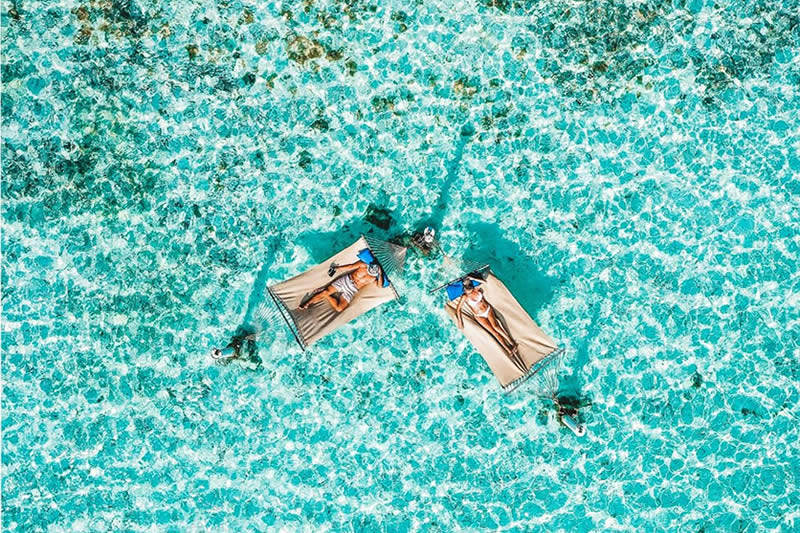 For romantics, Coco Plum Island Resort is heart-healthy too — especially for couples starved for alone time. We have it on good authority that couples of all ages fall in love all over again each time they vacation at Coco Plum Island Resort. And you thought all you were doing was escaping from the cold!
1-800-763-7360