Don't listen to anyone who says you can only have an island wedding if you're royalty or a celebrity. This Belize island is all about romance and at a price you can actually afford.
According to Bridebook.co.uk, couples may be waiting longer to get married in both the U.S. and England these days (brides are averaging 30 and bridegrooms 32), but commitments have never been stronger. In fact, 85-percent of the 4,000 newlyweds surveyed by the publication said that "marriage strengthened their relationship," and 95-percent said they recommend getting married to create a stronger bond.
How important is the wedding ceremony? Extremely important, say Engaged and Ready website experts. "Your ceremony is where your marriage starts. It's where it breathes life; where it takes shape." And if the ceremony happens to be staged in a place that's as close to heaven as it gets, that's icing on the wedding cake.
One fabulous destination wedding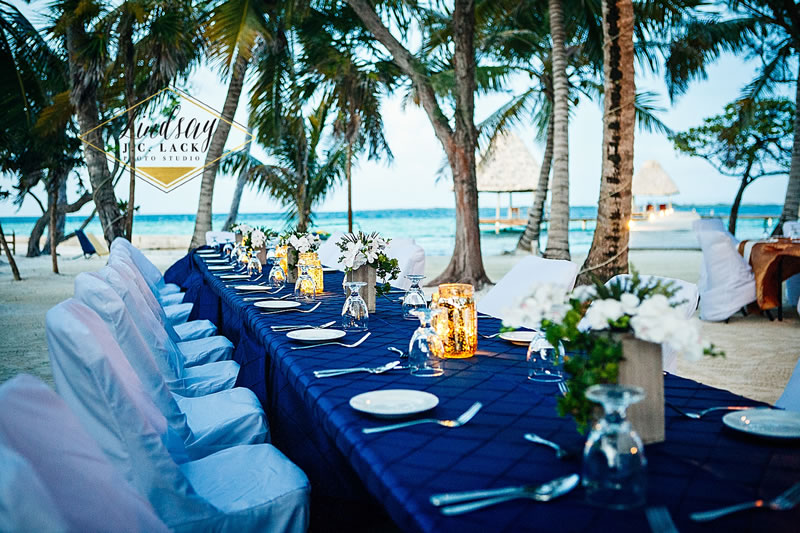 Let's say you're thinking about a destination wedding but have been convinced that a private island affair is so far out of your league, you two would need to win a lottery to make it happen. But there is an island dedicated to weddings in nearby Belize. It's called Coco Plum Caye. It's gorgeous, private, lush and the weather is always great.
As the newest wedding capital of Central America, Belize has gotten a reputation for going above and beyond when helping couples throw their dream weddings and because the plane ride to Belize is so short and airline routes are so frequent, couples marrying at Coco Plum Resort tend to bring more friends and relatives along.
Get married at an award-winning resort
When Conde Nast Johansens proclaimed Coco Plum Island Resort the Best Property for Weddings, Parties, and Special Occasions, nobody in the wedding industry was surprised. A major contributing factor to this award is the fact that the resort offers impressive all inclusive wedding packages.
Couples are assigned a planner to help oversee details surrounding the wedding (including the paperwork that makes your marriage legal).  Choose the Honeymoon Package to include your private cabana, all meals, boat transfers to and from the island on your arrival and departure, gratis local alcoholic drinks and tours. For a taste of what awaits, visit our Belize all inclusive destination weddings page, and if you don't fall in love with Coco Plum, you would be the rare exception!
Why not book the entire island?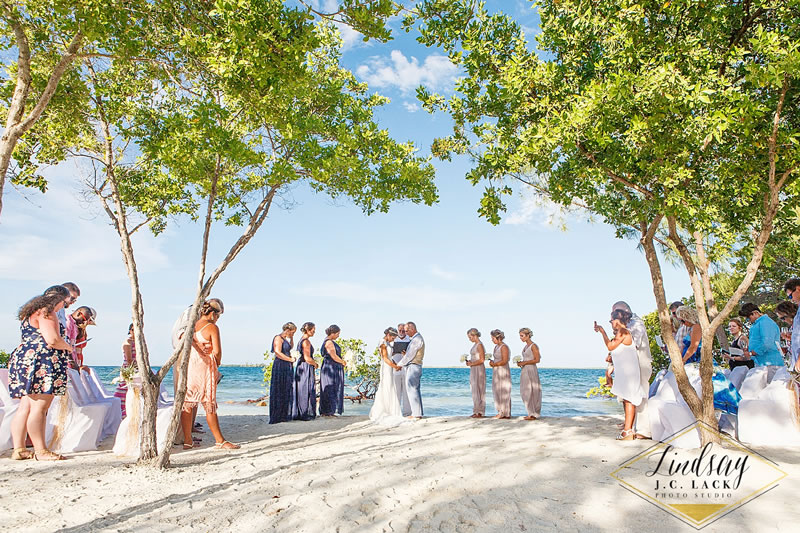 If your wedding is to be held between 12- and-18 months down the road, you can book the entire island and throw a week-long celebration that accommodates your guest list with lots of help from the entire Coco Plum staff eager to make sure every detail is perfect.
From food to lodgings and from pomp to circumstance, a Coco Plum Island wedding is within your reach, especially when you consider the fact that the cost of today's wedding in the U.S. runs $29,858, according to Value Penguin/Lending Tree. Whether you want a small affair or you plan to invite as many people as the island can accommodate, where better to begin life together than on an island in the sun where memories are made that last a lifetime?
1-800-763-7360