Allow us to break the bad news first: Coco Plum Island Resort is such a hot spot for repeat guests, the island is fully booked between December 28th and January 3rd. The good news is that you can grab your share of island time earlier in the month, so if you can vacation between December 17th and December 27th, you're good to go. At the time of this writing, we also have one last available cabana December 10th through 16th.
This window of opportunity could change if bookings flow in at the pace they're arriving, but if you're the sort who likes to mull things longer, we offer you an island backup! There may be "room at the inn" at an equally delightful location: Coco Plum's sister island, Manta Island Resort. Which one floats your boat?
Make Coco Plum Resort your holiday haven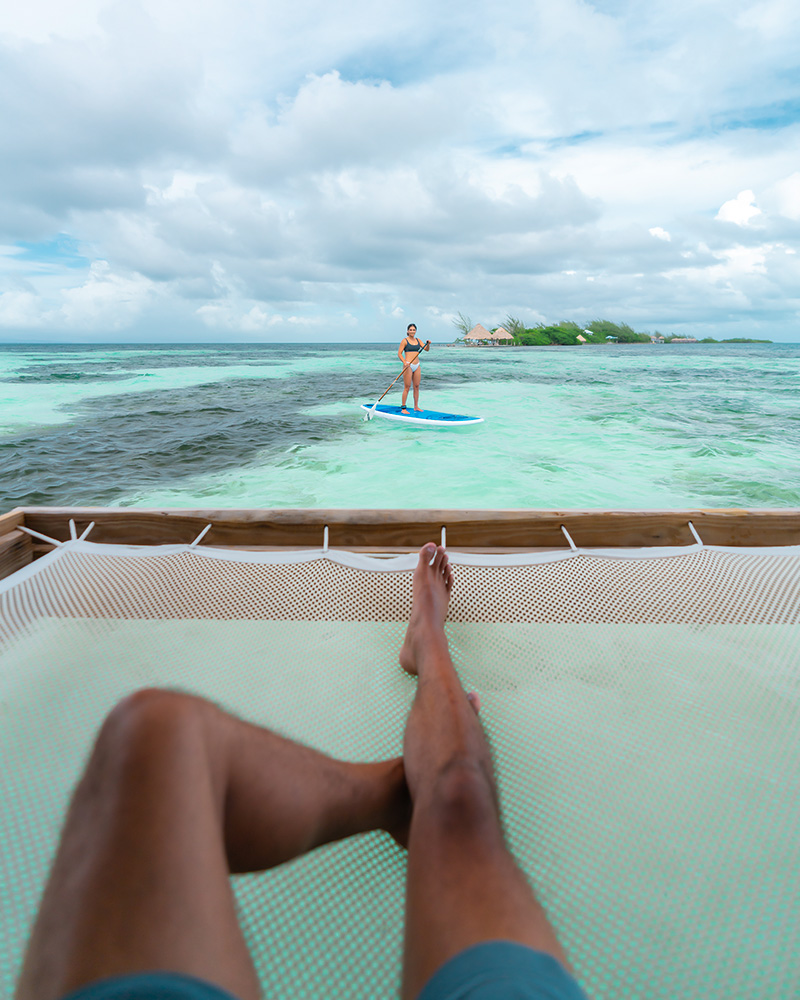 If your idea of holiday peace on Earth is found on an adults-only island, look no further than Coco Plum where breezy oceanfront cabanas strategically located around this 16-acre resort are prized for their unmatched privacy and intimacy potential. The recipient of 2022 TripAdvisor's Best of the Best award and 2022 Conde Nast Johansen's honors, onsite amenities are abundant.
Grab a kayak or scuba gear to test your mettle before returning to your digs for a nap before availing yourself of gourmet meals at the Coco Palms Restaurant where ethnic cooking traditions are elevated to art forms. No need for an itinerary since Coco Plum's Belize all-inclusive packages take care of every detail. Since each is unique, you spend your vacation doing exactly what you want to do, including mainland excursions like jungle, forest, wildlife, and birding tours. Sound like heaven? It is.
At Manta Island, you enjoy the good life…
…within the confines of a smaller (12-acre) resort constructed with peace in mind on the protected Glover's Reef atoll marine reserve that's been declared a world heritage site. Only nine oceanfront cabanas and three villas were built on this site, so guests frequently say that they would feel like the only people on the island were discreet staffers not so attentive!
Manta Island was named one of the new hottest hotels on the planet for 2022 by travelers reviewing the resort for TripAdvisor and like sister resort Coco Plum, this resort takes pride in its all-inclusive packages and add-ons menu. If the idea of a December sojourn on one of the few atolls located in Central America intrigues you and you like to stay active, your December getaway can be filled with adventures.
Choices, choices!
According to behavioral psychologists, humans tend to start feeling overwhelmed if offered seven choices or more, but this December holiday vacation decision only requires you to choose from two. Both properties will be a welcomed break from the holiday rush. Check them out and get moving. December is fast approaching, and bookings are coming in faster than December plans are being made at both enchanting destinations.