Below you'll find a guest blog post by Mary Kate of Travel Blog Mary Kate Navigates. It was such a pleasure hosting you and we cannot wait to see you again!
It has been one year since I went to Coco Plum Island Resort, an all inclusive resort in Belize and still, even just the thought of this incredible place brings me feelings of complete relaxation and utter happiness. I first discovered this little island paradise years ago when casually perusing Trip Advisor for interesting places to visit – because that's the hobby of a normal person. Right? What can I say, I'm a huge travel nerd. Immediately I knew it was something special.
Coco Plum Island Resort is an adults-only, private island oasis off the coast of Belize. It only has 18 cabanas – that means at any given time there will only be 36 guests on the entire island.
Arriving in Paradise…
After a long but exciting travel day including 3 flights, car rides, a boat ride, and not to mention years of hope & anticipation, we had finally arrived at Coco Plum. As soon as we got off of the boat we were greeted by the island manager, Alex, along with a couple of their famous frozen Mosquito Bites (man, I miss those drinks). At some point when Alex was introducing himself I'm pretty sure Dan (my husband) hugged him – but I can't quite remember because I basically blacked out from sheer excitement and utter happiness. After the initial feelings of "Holy cow – we are actually here" wore off, we got a tour of the island while we enjoyed our frozen beverages. The last stop of the tour was our cabana where our luggage was waiting for us. Once we were in the privacy of our own cabana, I cried tears of vacation joy. I've planned a whole lot of trips and it's always such an exciting moment when you finally get to where you wanted to go for so long – but it's just impossible to explain the feelings of arriving at Coco Plum Island Resort.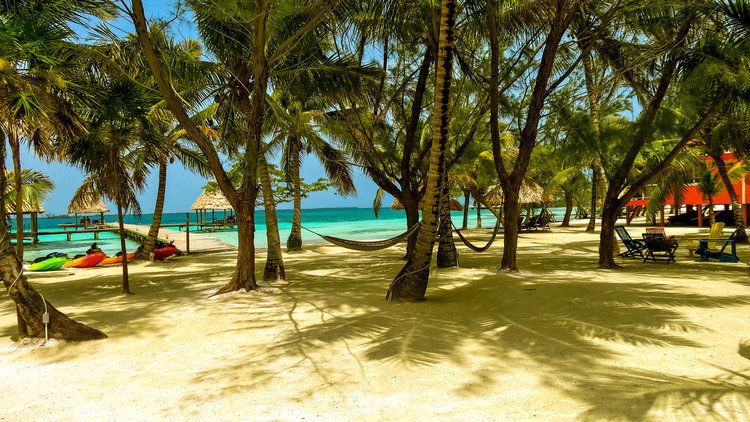 These are a few of my favorite things (I know you're singing along with that one) … about Coco Plum:
Turn Off Your Brain ~ Relax ~ Enjoy
I'm a planner and a hard-core researcher to my very core. It's who I am and it's who I have been since birth. One of my favorite things about Coco Plum is the lack of things you need to make decisions on. You can really just totally unwind and feel like you don't have a care in the world – everything is taken care of for you. The hardest decision you will have to make at Coco Plum, is what drink to order.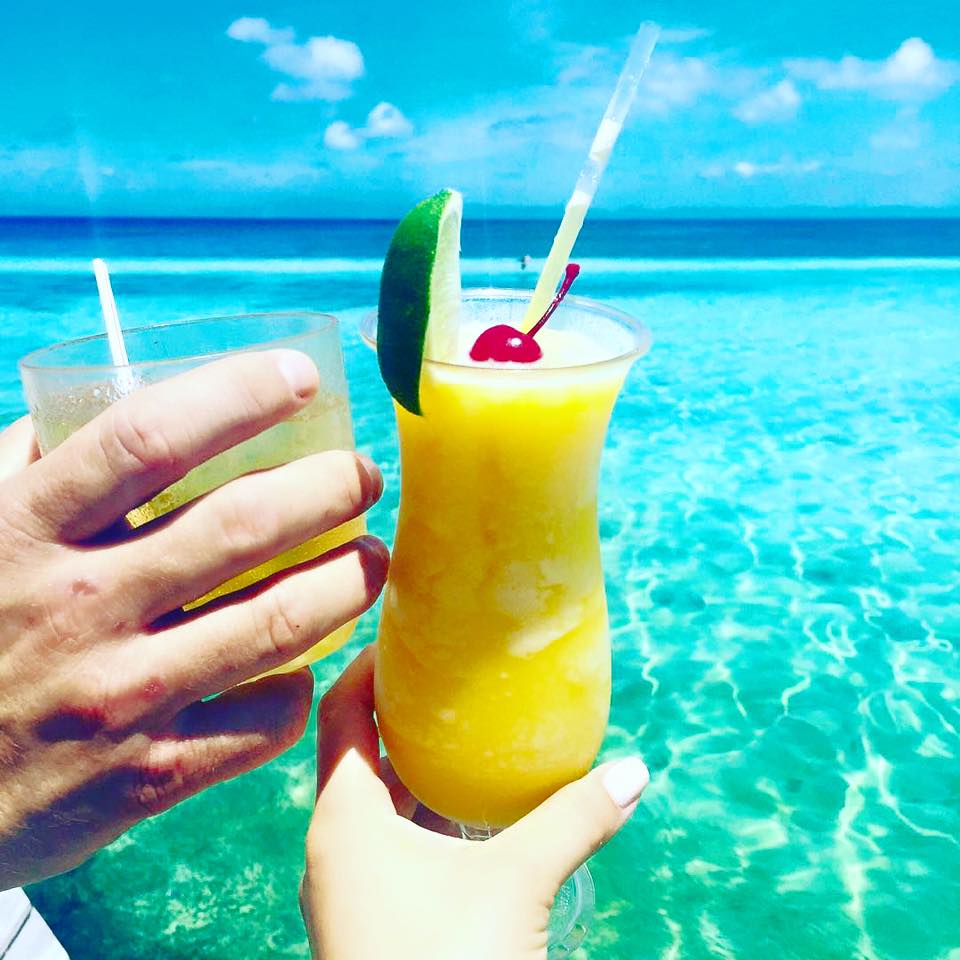 Social Butterflies or Private Seclusion?
The Choice Is Yours.
When you're at Coco Plum, you can be as social (or as secluded) as you wish. Some days we felt like socializing and getting to know the other guests and the staff – then other days we wanted to spent time alone and enjoy a peaceful paradise where we felt like we were the only two people in the world. With such a limited number of guests, the island quickly feels like a quaint tropical island community and it was a lot of fun meeting people. The bar area is the main place where people gather and socialize – but people would also grab drinks and wander off to find their own secluded spot on the island. It is the perfect place to really make your vacation exactly what you want.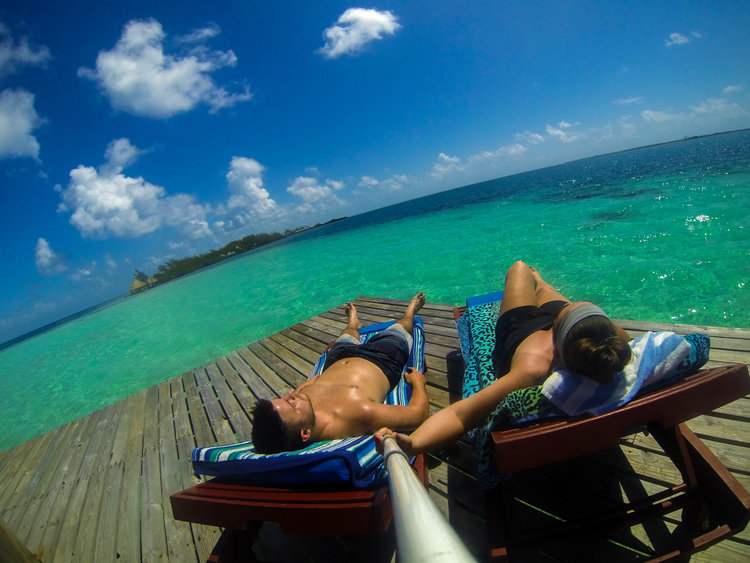 How Long Should We Stay?
Is Forever Too Long??
We stayed at Coco Plum for 11 nights and it was absolutely perfect. Their weekly schedule goes from Saturday to Saturday so if you stay for a week in that schedule you won't repeat any meals and you'll have the option to go on both of the mainland excursion days. Here are a few added benefits for those of you who make your trip to Coco Plum a more extended holiday…
1. More time in paradise – duh!
2. More Island Time! We participated in the mainland tour days our first week there, then the next week we were able to skip the excursions and stay on the island – and we basically had the island to ourselves.
3. One Week is Just Not Enough! When we hit Night 7 on our trip to Coco Plum we thought, "Ok, if we had only done 7 nights we would be going home now." And I am telling you, the feeling of knowing we had another 4 nights at that point was exhilarating and the best money we ever spent.
In a perfect world, I would recommend two weeks on this amazing island.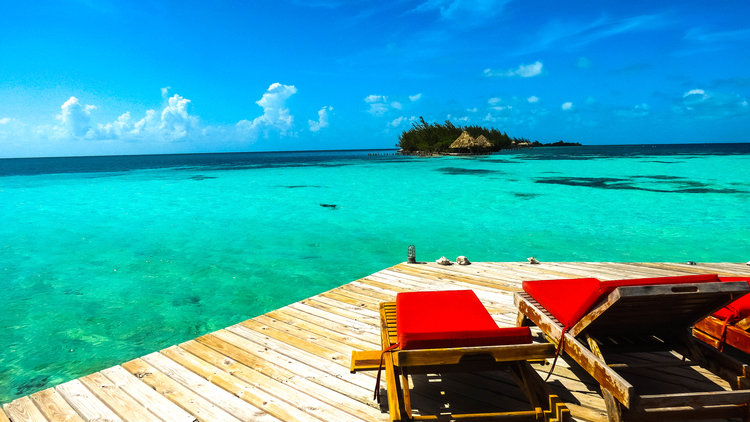 Worth Every Single Penny
If you're a bargain traveler like me, the price tag for this kind of resort might cause some slight sticker shock. Don't let that scare you away! Just breathe a little and soon you will realize that for what you get at Coco Plum, the cost is extremely reasonable and absolutely well worth it. Of course, I researched many, many, many other private island resorts – I found some that were as much as $10,000 per night AND they were not as nice as Coco Plum and they did not include all of the amenities and extras that are included with your stay at Coco Plum.
**Quick Tip – if you go in the summer you can get their off-season rate to save some money. They also occasionally offer special deals, so be sure to check their website for any ongoing specials. Currently Coco Plum is offering a FREE NIGHT if you book 6 or more nights when you stay between October 1st, 2017 through December 21st, 2017!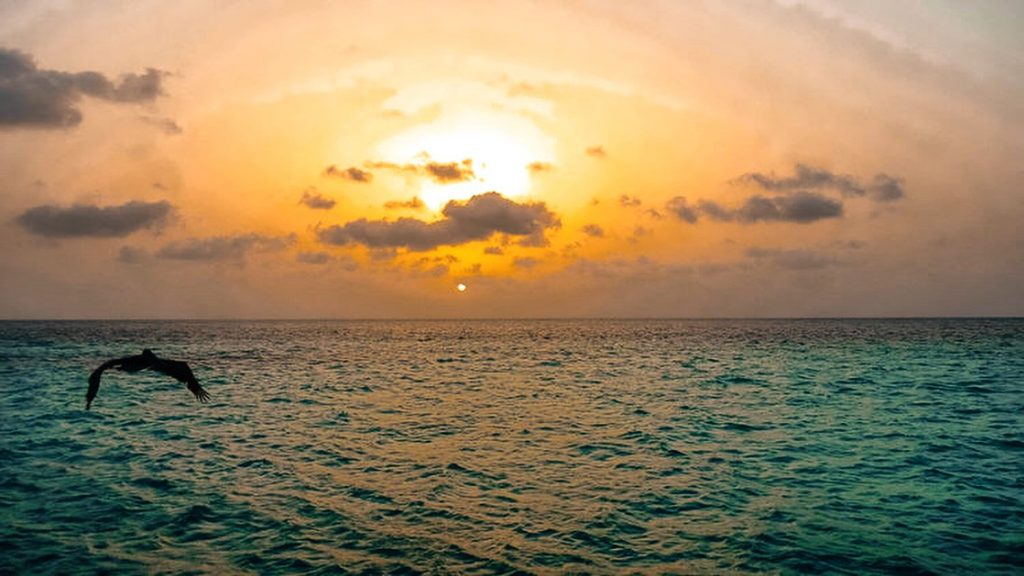 Just Go!
If you're looking for an incredible all inclusive tropical destination for your next adventure, consider Belize & Coco Plum Island Resort!
Check Out My Other Posts About Coco Plum Island Resort & Belize.
The Food
The Drinks
The Cabanas
The Wildlife
The Perks & Random Tips
Zip Lining & River Cave Tubing
Xunantunich Mayan Ruins
Deep Sea Fishing
Warm Regards,
Coco Plum Bloggers
Call or email our Reservations office today!
1-800-763-7360