Prepay Your 2020 Belize Summer Vacation? It's Easier Than You Imagine!
Use this ingenious method to get to Belize next summer for what is likely to be the most luxurious July or August you've ever experienced—minus the post-trip credit card bills.
Over the long winter months, plenty of people dream about lying in the sun with a rum drink in one hand and a steamy novel in the other, but here's the problem: In today's fast-paced world, warm thoughts rarely turn into action and by the time summer arrives, too many aspirational dreamers are totally broke.
Here's a way to get through the winter without feeling blue: Plan that vacation now. Whether you're a veteran saver or you've never tried saving before now, follow State Farm Insurance's helpful recommendations. In the words of company travel experts, "No matter what stands between you and the travel experience of a lifetime, you can start making it happen today, with a savings plan."
Follow these 4 tips to get the ball rolling:
Tip #1: Pick a place that maximizes your dollar, so you don't have to vacation on a shoestring. Consider Coco Plum Island Resort where July and August rates are low but everything you require for a perfect holiday is at your beck and call.
Tip #2: Get your friends together. Open a bottle of wine. Check out the island's summer rate schedule and see who wants to get in on the action. All you need is one companion to get the couples rate and if you decide to book the entire island for your posse, image the possibilities.
Tip #3: Do the math. Divide the total cost of a Coco Plum Island all-inclusive package by the number of people in your party. Open an online vacation savings account. Ask everyone to commit to paying a portion of the tab monthly between now and summer. Make the commitment formal by drawing up a fun "island in the sun" contract. Ask everyone sign it!
Tip #4: Hold get-togethers over the winter to make plans. Digs, meals and boat transport to and from the island on your arrival and departure are all covered by that amazing all-inclusive rate, so you can peruse Coco Plum's website to figure out which extra tours are of interest. Alternately, pals may just want to stay on the island to work on their tans, hit the spa and take yoga classes if snorkeling, scuba diving, jungle, rainforest and Maya ruin visits are of no interest. Ask the Reservation Team about group discounts for five or more couples.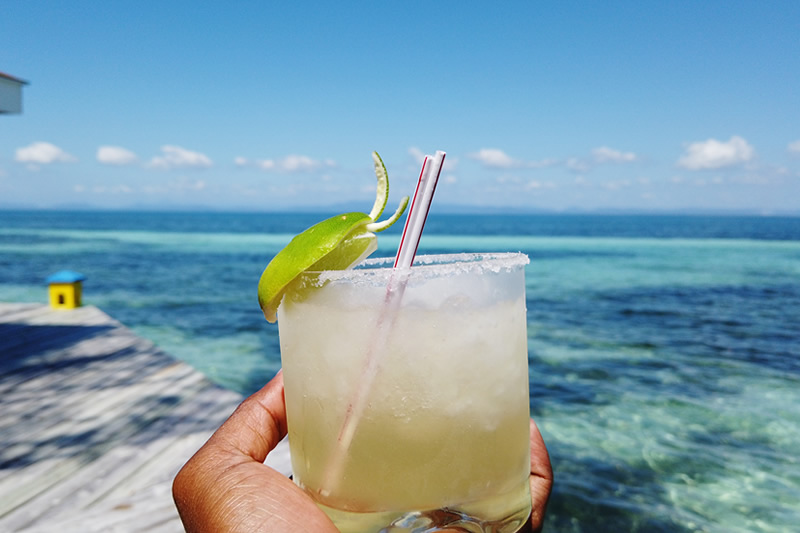 As winter drags on…
…you need inspiration, even if the balance on your trip bank account makes you feel all warm inside. Here's how to get plenty of it: visit this page. Scroll until you can feel the sun shining on your face!
There is no Belize island experience that's this amazing, affordable and fun. Imagine how awesome everyone will feel when your group withdraws the balance of your savings and nobody has to come home to credit card bills.
Vacationers who wouldn't consider another way to pay for luxury vacations offer this friendly advice once you return from your one-of-a-kind summer holiday: Always leave a little money in that account as a down payment on your 2021 summer island adventure!
1-800-763-7360