When you're a celebrity like Bill Gates, Francis Ford Coppola or Leonardo DiCaprio, buying a Caribbean island is no big deal. That said, the reason these icons could afford to buy islands off the Belize coastline is because atolls, cayes and islands are plentiful and affordable, a point not lost on men who haven't made their billions by spending like drunken sailors.
Happily, you don't have to own a Belize island to feel like you own one. Find one that suits your sensibilities and vacation there every chance you get. Visit a caye a day. Settle down on one patch of beach. Or see how many you can visit before your holiday ends and you are forced to leave paradise!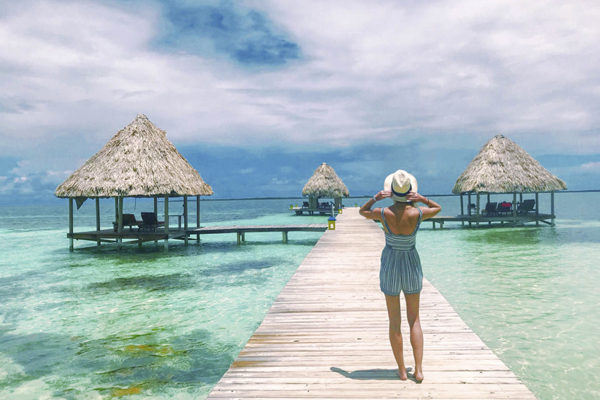 Best Islands For A Belize Vacation
1. Belize's most high-profile island, Ambergris Caye, is the place to go if your idea of Nirvana is a mix of beach, snorkel and scuba time with cruising the island's happening bars, bistros and boutiques. See and be seen on Belize's largest island and if the vibe feels right, you'll know you've found your island.
2. Picturesque is the word used often to describe Caye Caulker, the laid-back island that's a favorite of folks on a budget who love to dive and snorkel but aren't necessarily in the country to party until the sun comes up. There are no cars here. Just golf carts, bikes, and affordable accommodations. Sound like your ideal respite?
3. Glover's Reef Atoll is a UNESCO World Heritage Site and home to a marine reserve that teems with biodiversity. Scientists and researchers come here to commune with folks working at the Marine Research Station but it's also a hot spot for divers and snorkelers. Love spartan vacations? Choose a dorm, rustic cabin or camp on the beach. Celebrate World Turtle Day on May 23rd.
4. Nobody prohibits smokers from lighting up on Tobacco Caye but doing so wouldn't be wise if you hope to keep your lungs in pristine condition to indulge in world-class diving and snorkeling off this sleepy island. People? Not many. But since this island hosts a turtle nesting beach, keep tabs on your feet when you walk around!
5. The reputation of Belize's "Great Blue Hole" has grown legs since Jacques Cousteau proclaimed this sink hole among the 10 top scuba diving sites on the planet. The closest lodging is on Lighthouse Reef Atoll where early reservations for a limited number of cabins are required for those who don't bring tents to camp on the beach.
6. How does the Turneffe Atoll differentiate itself from the cayes with which it keeps geographic company? First and foremost, its proximity to Belize City. This happens to be the largest atoll in the Belize chain and if you want to mix days of diving with a smattering of resort luxury, you can find both here.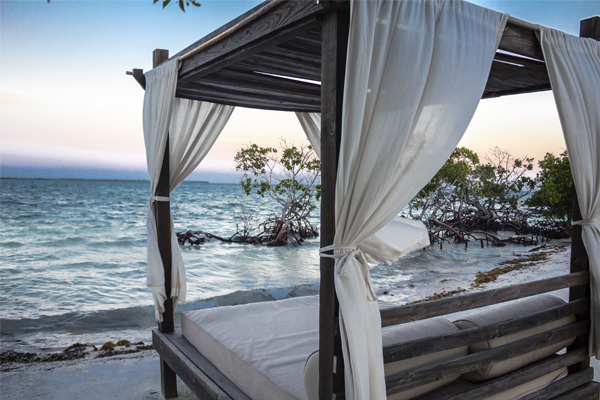 Coco Plum, Best Island To Vacation in Belize
7. Coco Plum Island differs from the aforementioned 6 because the entirety of the island is a private resort. This resort offers all inclusive vacations that include beautiful accommodations, an onsite eatery, and spa services, so you don't have to leave unless you want to! Take a look. Can you see yourself in a lounge chair on the beach with a cocktail in your hand? If you can, summer is the time to book island time while lower season rates are so affordable.