Communications in this day and age are swift, detailed and often biased, so when prestigious travel entities recommend Belize in October, it's wise to listen up!
This information may surprise you: According to ResearchGate.com, "recommendation[s] from family and friends are considered to be the most credible source[s] of information in the process of choosing a holiday destination." There's plenty of research available that proves this claim.
But there's even more evidence that friends and relatives don't always get the last word. In fact, travelers turn just as often to travel aggregators and consolidators like Kayak when picking destinations. Kayak's recommendation—Belize in October—has garnered plenty of attention from consumers eager to go south in the fall.
Belize has become a hot spot…
…say authorities like Kayak, Lonely Planet, Nomadic Matt, Trip Advisor and U.S. News and World Report, so if you're searching for an October destination, put Belize atop your list. It's still low season throughout October, so you get all of the luxury and benefits winter travelers enjoy, minus high the prices.
Airfares found on Kayak are particularly low at this time of year and it only takes a couple of hours to reach Belize from major North American cities, so you couldn't wind up feeling jet lagged if you tried!
Where to spend your October holiday?
On a luxurious private island, of course. Coco Plum Island Resort offers more tranquility and peace than you'll get if you stay at mainland resorts. If you've never before had an island vacation experience, expect to be spoiled.
Indulge your senses at the resort's spa where yoga and massages contribute to your health and wellbeing. Dine at Coco Palms, an intimate, thatched-roof, indoor and outdoor overwater dining setting that faces the ocean.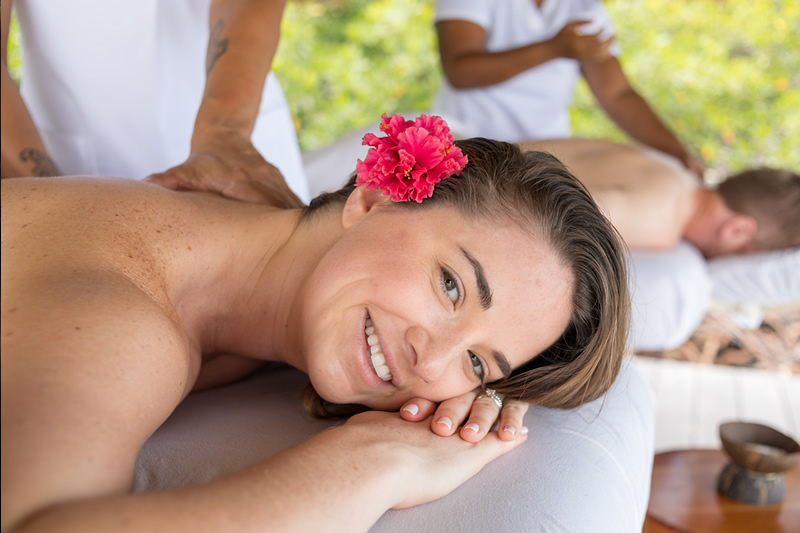 Belizean cuisine and exotic cocktails will prove to you why Travel Advisor and Conde Nast Johansens have given this resort their highest recommendations. Share your dietary restrictions with staff and your meals will be cooked to order so you have one less thing to worry about.
What will you experience during your October sojourn?
-Delicious, cool weather in the evening; beautiful sunshine by day.
-Romantic, inspiring sunsets and sunrises that spice up your private island state of mind.
-Rare bird sightings that have been known to leave veteran birders speechless.
-Halloween celebrations with an exotic twist everywhere you travel.
-Seasonal specialties that run the gamut from yummy conch soup to familiar pumpkin and maple pecan coffees.
-No lines, queues or wait lists for adventures like diving, snorkeling, touring Maya ruins, jungle and rainforest treks because crowds have yet to arrive!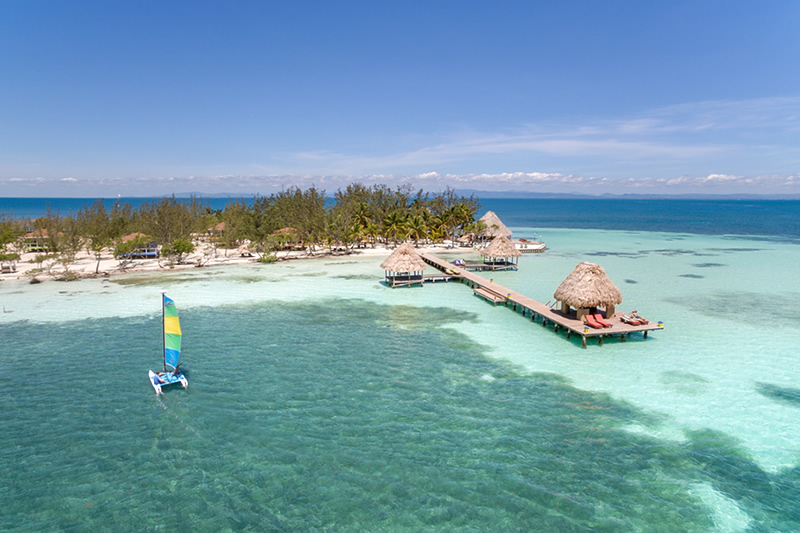 If you're like most travelers, recommendations from trusted resources like Kayak offer a world of reassurances, so why not grab your share of sun and fun by reserving your corner of paradise right now? All that's left to do is to book your flight, find your swimsuit and sunglasses and you're good to go.
1-800-763-7360