According to Australia's Sydney Morning Herald newspaper, Aussies have been acquiring pop-up cabanas in such huge numbers, that the nation has developed a new syndrome: Cabana Envy. This refers to the proliferation of pop-up cabanas that are so trendy, that some beaches are awash in them, thus finding a small patch of sand for a towel can be impossible.
Of course, there are cabanas and cabanas. The latest iteration may be a portable tent that collapses for easy transport, but the name is a misnomer. Cabanas were invented back in Egypt around 2500 BC as swimming huts and were erected so beachgoers had hideaways to change their clothing. The evolution of cabanas has ebbed and flowed over time, leading to elaborate structures, some of which include plumbing and bathrooms.
These historic dwellings have morphed into tropical vacation digs offering both an authentic and modern experience at Belize's Coco Plum Island Resort where a small number of them were built for travelers who crave an island experience within a modern-day version of these rustic dwellings.
Why choose a Coco Plum cabana for your next escape?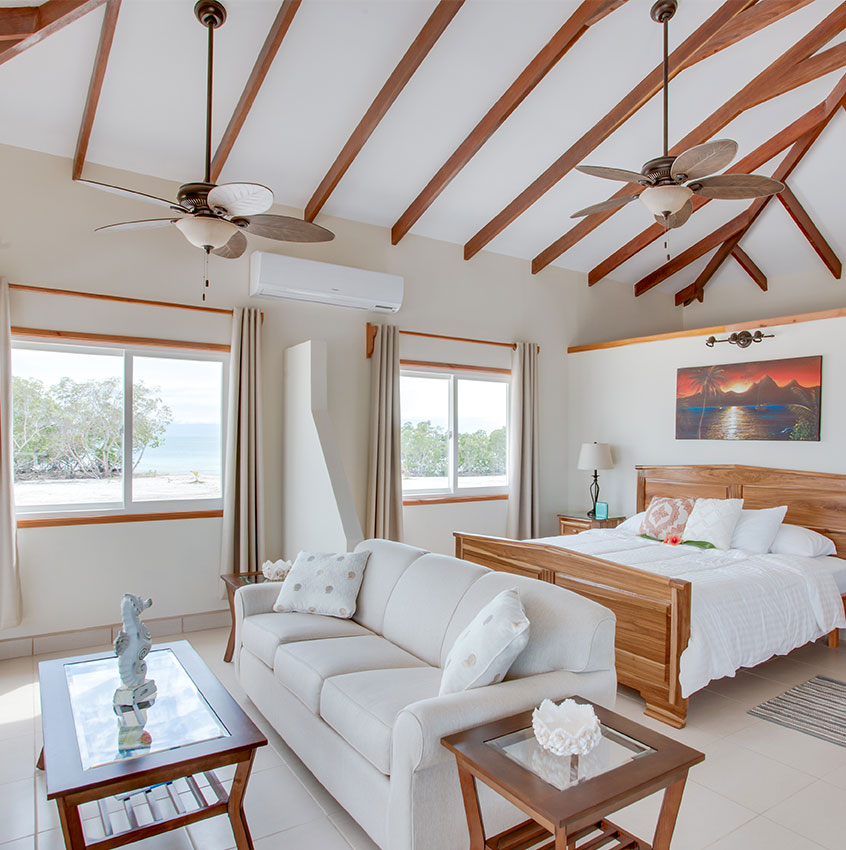 Forget a 20-hour flight to Melbourne from a southern port like Miami if you vacation in Belize and don't want to fork over $1000 to $2000 to get there! That Miami flight may take only around two hours and ticket cost is probably closer to 20% of those fares. The cabana that awaits you on Coco Plum Island Resort is the epitome of privacy thanks to the distance between all of the island's cabanas. Every guest quarters faces the beach so guests sojourn steps from the surf.
There are 3 cabana types, each with unique names such as Rainforest, Maya Mystic, Oasis. Book a standard, suite-style, or premium suite depending upon your taste and need for space, and expect to be impressed the moment you spot the tropical furnishings and soothing color palette. Guests rave about the heightened amount of privacy they enjoy and the variety of adventures available to them via Coco Plum's benefit-packed Belize all inclusive packages.
Stick around or make this an adventure-filled getaway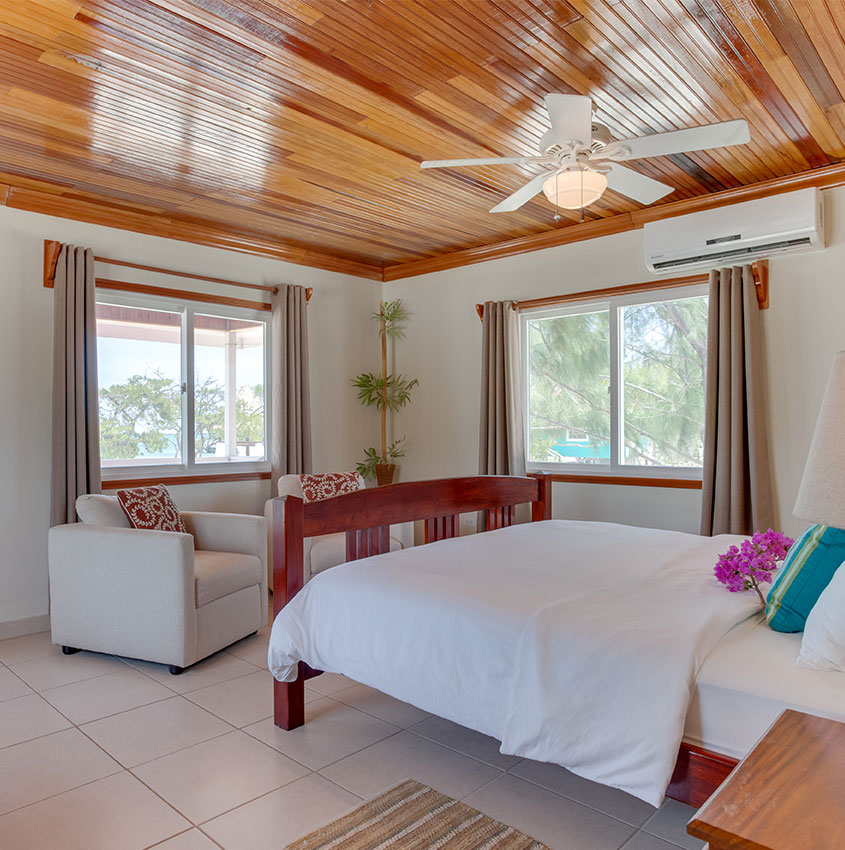 It can be hard to leave your cabana once you've checked in and realized that you have never enjoyed this level of privacy and seclusion, thus it's up to you if you want to avail yourself of the excursions on the Coco Plum activity menu, but one thing is for certain: Those crowded Australian beaches filled with wall-to-wall cabanas pale in comparison to the digs you'll enjoy during your Belize getaway and you'll marvel at the fact that staff intuitively sees to your needs with courtesy and discretion.
Take meals at Coco Palms, the island's fabulous eatery, or order room service. Avail yourself of amenities like the swimming pool and if you like to snorkel, fish on nearby flats or borrow a kayak, stand-up paddle board, or Hobie Catamaran, gear will be provided by staff. Serenity Spa services are not to be missed! Come for the cabana. Stay for the restoration of your spirit. One thing is certain: When the time comes, you won't want to leave the island and your cabana!