Do you keep secrets? It's perfectly normal to do so, wrote Psychology Professor David Ludden, Ph.D., for Psychology Today magazine. According to his research, "From infidelity to financial woes, there are 36 shades of secrecy." In fact, the average person keeps around 12 secrets, some of which can be empowering.
Keeping harmless secrets may involve a bit of selfishness, but there can be times when you'll earn friends and credit for sharing. The ideal example of that is associated with Belize's Coco Plum Island Resort where all-inclusive packages are so fabulous, frequent vacationers keep package details secret because they want to keep this dreamy island all to themselves. Now, we tell you why!
Coco Plum Island is paradise
Not only does Coco Plum Resort receive heartfelt kudos from guests, but it has earned awards from high-profile travel entities as well. This 16-acre adults-only refuge hosts so few guests at any given time, getting your share of privacy comes at no extra charge with every all-inclusive package. Each charming oceanfront cabana (there are only 18) is footsteps from the Caribbean and staggered along the shoreline to maximize privacy.
Far enough away from the noise that can pervade tropical mainland resorts, Coco Plum hand-picks staffers who meet specific criteria, including devotion to personal service, willingness to go the extra mile and a sensitivity to the needs of folks who may require extra assistance. No wonder this island paradise has remained a secret haven for discriminating travelers!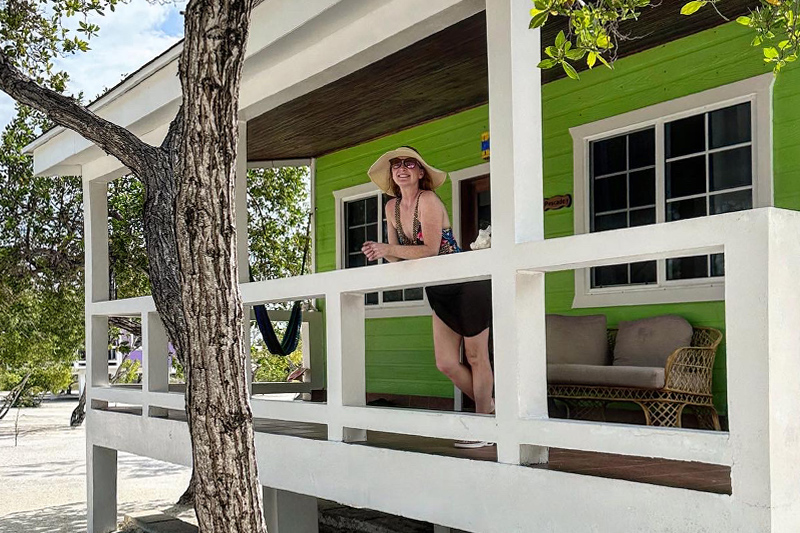 The package that surpasses the ordinary
It's the gift that keeps on giving: Coco Plum's hand-crafted basic package is curated for maximum enjoyment. It includes transport to and from the island on your arrival and departure days. You'll be escorted by staffers to the resort where you'll feel the welcoming vibe the minute you're handed a refreshing drink at the dock. Then, you'll receive a private tour of the island.
You'll be impressed by basic package details and add-ons, and for the duration of your stay, you'll feast on delicious meals, unlimited local bar beverages, packed lunches accompanying tours and an open invitation to take advantage of Coco Plum's guest-ready kayaks, snorkel gear, stand up paddle boards, and small Hobie cat.
Yet another closely held secret
Sound like the island and package you've been looking for but didn't think existed? How would you like to take advantage of a romantic add-on special that adds to the allure of this sanctuary of peace and restoration? Find details here and book your stay in accordance with guidelines.
It's okay to let your friends in on the location of this tropical heaven and the all-inclusive package and add-ons that can be customized down to the last detail. Just remind them that this refuge accommodates only 42 people at a time, so it tends to fully book fast. Share your secret and as a bonus, you'll likely earn the undying gratitude of the couple with whom you so generously bestowed this surprise.
1-800-763-7360