M & M. B & B. Is it possible for just two letters to excite one's brain, triggering thoughts of yummy candies and idyllic inns where travelers are treated like friends, not strangers? It is. And we'd like to introduce you to another acronym in the form of a vacation concept that includes staying at two resorts, each of which is distinct. Come to Belize and divide your time between Coco Plum Island Resort and Belizean Dreams Resort, each representing a different aspect of Belize's rich diversity of natural resources. We call this unique R&R pairing Reef and Rainforest (a.k.a an Inland + Island experience)!
Start on the Island
Like buffets and smorgasbords, where diners enjoy a wide variety of food options, dividing one's time between two distinct locations offering differing experiences is the very definition of how to maximize time while on vacation. That's why Coco Plum Island Resort came up with the clever idea to pair two diverse experiences and offer it to guests during a single stay.
The Reef and Rainforest experience that's winning hearts and minds consist of time on the island and a sojourn at Belizean Dreams Resort. Each delivers a distinct menu of scenery, things to do and unique experiences. While on the island, guests swim with exotic creatures in the vicinity of the ancient barrier reef, snorkel, dive, kayak and enjoy downtime on the tiny island designed for intimacy, luxury and relaxation.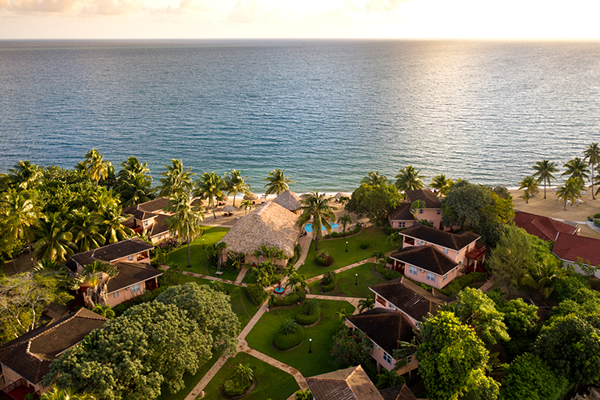 Discover Belizean Dreams
Coco Plum's sister property, Belizean Dreams, beckons the inner adventurer in every guest's soul. Activities focus around jungles and rainforests, so on a typical day, travelers may visit ancient Maya ruins (above and below ground), meet Belize's indigenous wildlife and when it's time to wind down, posh spa services available to men and women await. Gourmet dining at both resorts are included with this unique Reef and Rainforest package, as is transportation between the two and an assortment of extras that is too extensive to list here.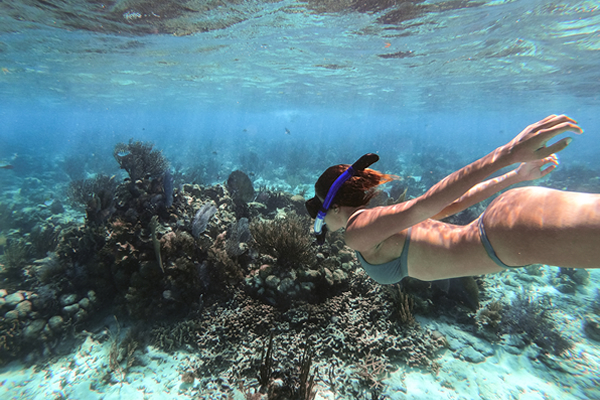 You can't go wrong
Peek at the website page on either the Coco Plum or Belizean Dreams' Resorts websites and be prepared to spend some time taking in all of the amazing things guests receive when they double down on their pleasure and save on expenses by booking this option.
Make it an 8-night stay if you're crunched for time or go all out and spend from 9 to 14 nights dividing your time between these destinations. If you're coming with the love of your life, you already know that two is always better than one. And when time is divided between Reef and Rainforest, you could become so spoiled, staying at only one resort in the future may leave you hungry for more!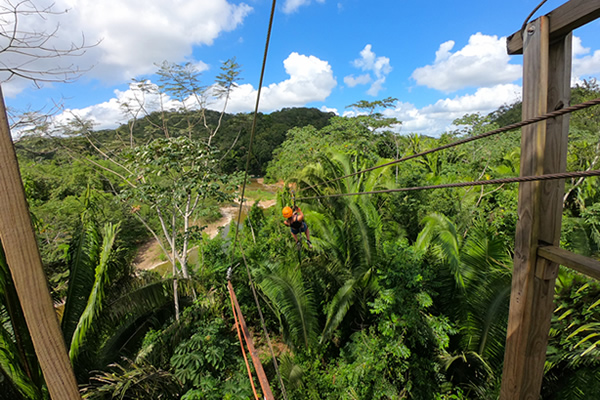 Start Planning Your Belize Reef and Rainforest Vacation
Contact the Reservation Team today for a personalized rate quote.